Work has been terribly busy this last week. I've wanted to blog a bit sooner, but after I got home I was just too tired to do anything but either mindless gaming or heading to bed. We've been really overwhelmed with stuff to do and ever since we had a teamday on Friday there has been some friction between colleagues.
I won't go into details but there's one woman who I just don't get along with and tensions rose quite high yesterday… That I have never been so relieved to have  the day off today. I really have issues working with her, especially on days where it is extremely busy and yesterday was more or less a culmination of well, everything.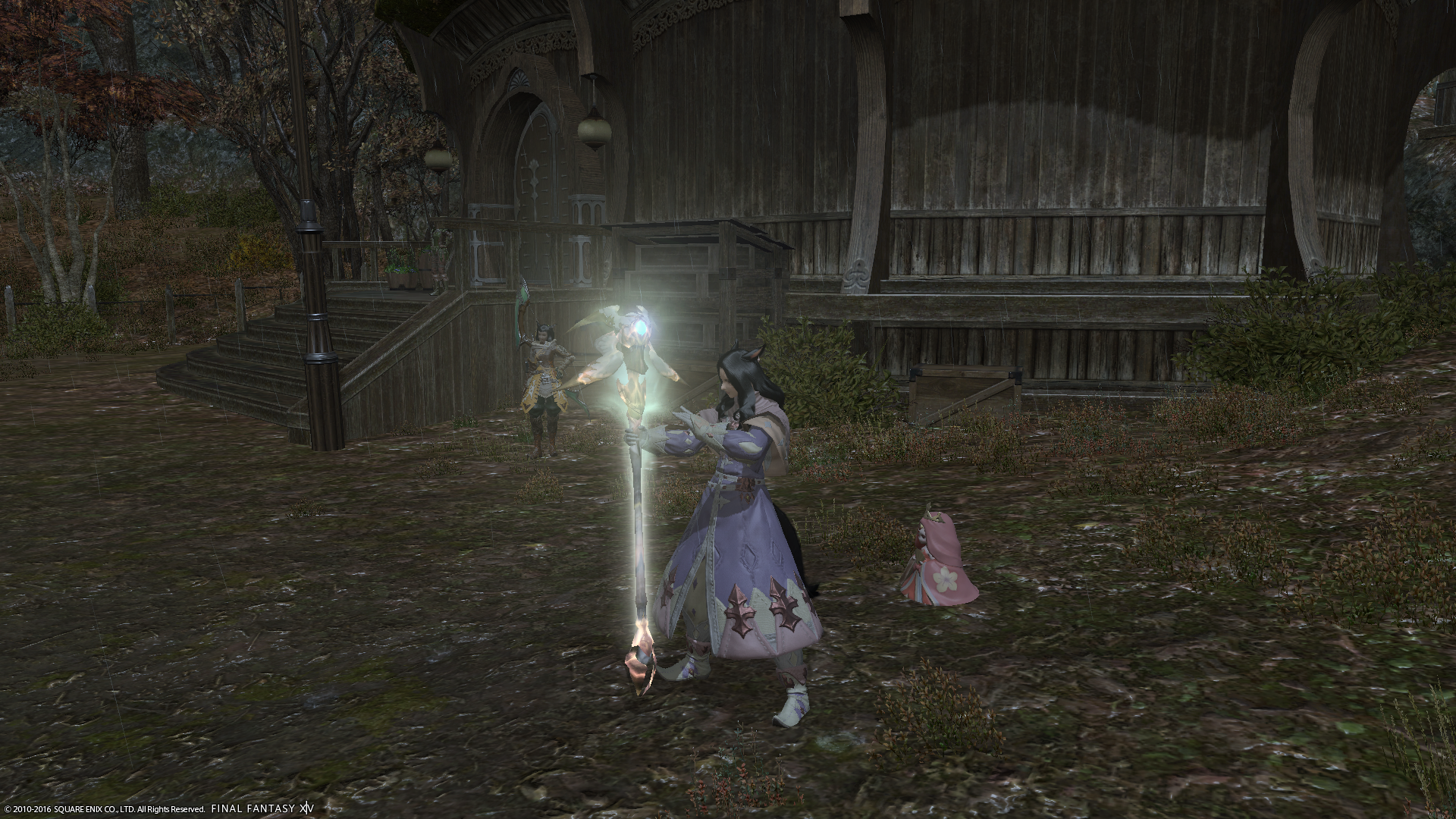 Today though has been a really nice day so far. I've gone back and forth to the dentist, did some groceries with my dad and then proceeded to plant my ass infont of my PC (after starting a laundry) figuring out what I want to do first.  The only real downside is that I feel extremely cold. The weather has been odd here over the past weeks, Dutch climate sucks, so I've been cold often and today is one of those days. So I'm wrapped up in a big vest, comfy pants and a blanket. I feel like a burrito… But at least I'm sort of warm.
On the gaming front it has been uneventful the past few days. I've mostly been logging into FFXIV to do my roulettes and get my beast tribe dailies done, all working towards advancing my Dragoon relic. I've been partying up with a friend of mine a lot and we had a few good laughs while tackling the dungeons together.
Levelling up classes has gone by  mostly unnoticed. My Astrologian dinged 40 yesterday and my Bard dinged 57 today, so I'm slowly but steadily working towards my Gaming Goals for FFXIV. I also managed to grab my White Mage 2.0 Relic (Thyrus) so I only have three of those left to do.
For the rest I have decided to cancel my WoW subscription for a while. I've only been logging in to do some Garrison missions every day and then log back out again… It's not really something worth paying money for. So my sub will end the first of March and I don't think I'll renew it untill I know what the release date for Legion is. I hope Blizzard can push it out sooner, but it wouldn't surprise me if we didn't see the new expansion untill September.
With me dropping WoW, I hope to have more time for my other games, mostly Heroes of the Storm, but also a lot of the single-player games I have lying around that I still want to finish. I've really gotten back into Pokémon X again and I'm picking up a special anniversary Mew tomorrow for both my Pokémon X and Alpha Sapphire, so I'm really happy about that.  I just hope I can stick to the game for once and actually play through it properly… Instead of giving up somewhere past the second gym.