Yesterday evening I had invited myself over to a friend's house on a whim for today. We met eachother through gaming and it's always nice to spend a day with a fellow geek that loves games and anything games related as much as you do. He asked me to bring over my copy of Bravely Default so he could see what it was about, seeing as he was thinking of picking up the sequel. In return I nabbed his copy of "Ocarina of Time 3D" so I can play even more Zelda games than I'm already doing.
Speaking of Zelda, I've been poking around in "A Link Between Worlds" and am currently at my second dungeon, the House of Gales. I saved just before so I haven't really peeked in yet but so far I'm enjoying the game. I have a little witch who flies me everywhere and I can rent any weapon I want, which ofcourse is super neat. I'm also carrying around monster guts. No idea what purpose they serve but hey, I'll figure it out sooner or later. I do like the Zelda games. I've never really been into them as kid, but now I can appreciate the line of games a lot. They all tell a nice story and the Action oriented RPG is a nice breath of relief after being used to playing games like Pokémon and Final Fantasy, which are all turn based when it comes to fighting stuff.
I hope I can push through on LBW so I can start OoT, which apparently is one of the better installments in the series. That will also probably help me understand Majora's Mask better.
As me and my friend were hanging out at his room and PC he decided to fire up Witcher 1 and play some. Having bought Witcher 3 myself I do know the series, but I never played enough to really get into anything. Not long after playing we came to the conclusion that Witcher 1 basically evolves around having sex with people, getting drunk and killing stuff. Ofcourse this is more hilarious to play together while commenting on what decisions to take and to try and find out which ladies we could talk into bed. We managed to woo some kind of princess by feeding her raw meat but other than that no one seemed to be really interested.
We laughed hard though at all the options in the game, and although it may not look that good graphics wise it's still a seriously good game, firing up the desire within me to pick up my copy of Witcher 3 again and give it another go. The problem is that right now I have so many games to divide myself between that I don't think it's the best idea if I do that, but my interest in playing is certainly back.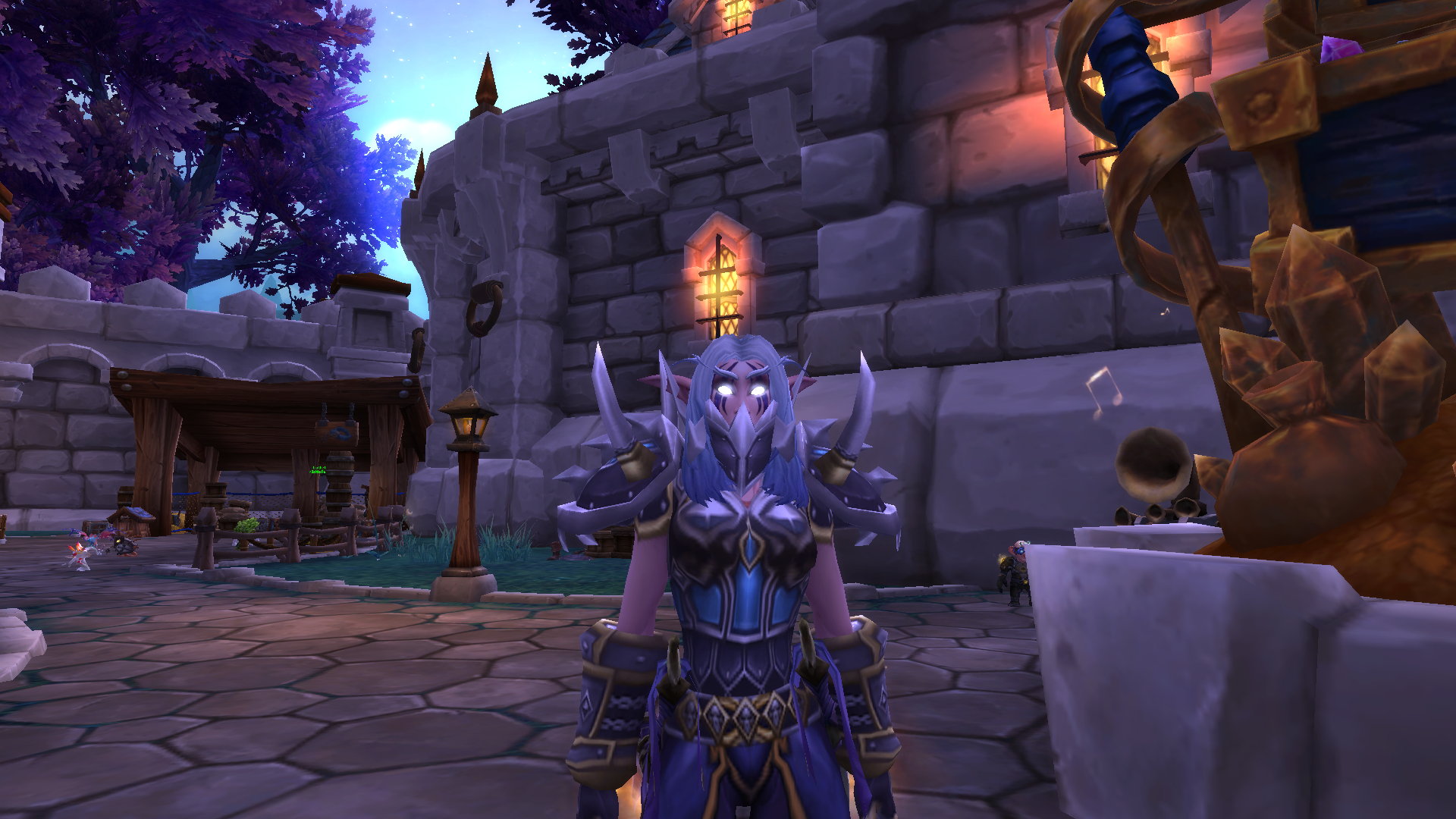 In other news. I'm back on Azeroth.
I had gotten my tax money back last week and figured ah what the heck, I'll buy a WoW sub. With Legion coming out in about 3 months time I'll have enough time to earn some gold before it actually hits. Or well "earn". Basically abuse the Garrison mission system while it's still in place. It's nice to just log in and do my daily gold stuff and log out again. When I feel like it I log in for a bit longer and farm some old raids for mounts that I haven't obtained yet (I'm looking at you Invincible) and sell the gear, which in turn makes me money. It's a nice thing to do and WoW has been, and always shall be, my comfort game. I'll mostly be online after work just sorting out missions etc, so I don't think it'll take away too much of time from FFXIV which I still see as my main MMO for now.
I do kind of feel like the spark to game and get stuff done is slowly getting back to me again and it's a very nice mood to be in. Coupled with my team coordinator being back again at work and me starting a rigorous training this Thursday to finally lose weight I can only say I'm feeling really positive at the moment. And I hope I can hold on to this feeling for a while.