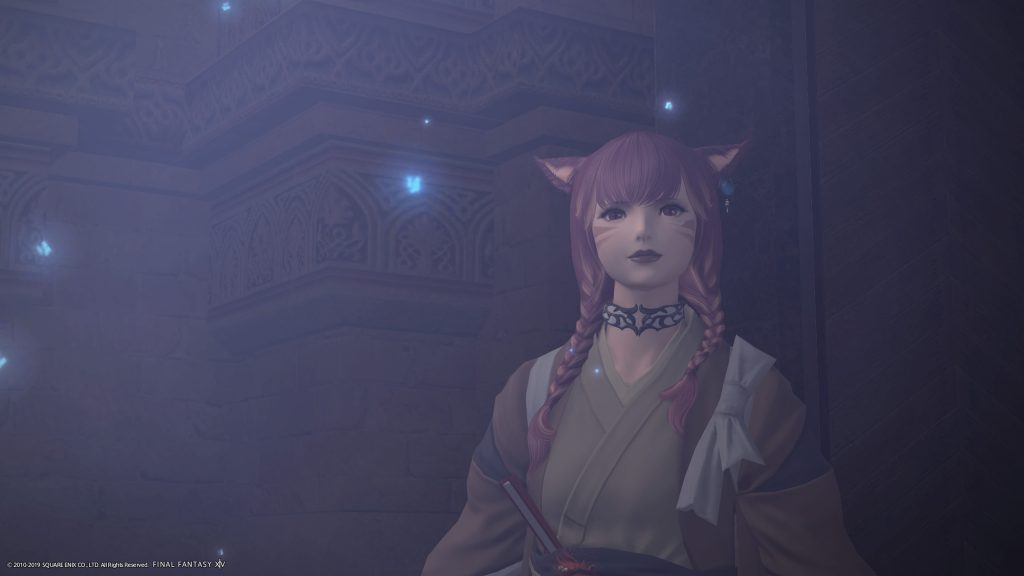 I've been ticking off a lot of boxes in Final Fantasy XIV over the past few days. I've gotten my Culinarian to 50 and caught up on job quests. After that I got my Alchemist to 70 and caught up on job quests there. Today I sat down for a few hours and decided to grind out the final few levels I needed for both Botanist and Miner. As of right now my Miner is a little over halfway to level 80 but my Botanist made the finish line and is now max level! The Crystarium hand-in quest at level 78 helped a lot with that, seeing as it propelled me all the way to 79 after hand-in. This meant that I had an entire level difference between Botanist and Miner but oh well. I bought a few scrolls to help me level faster and after 2-3 rounds of levequests I finally hit that sweet maximum level, meaning I have one less job to do. I'm fully intending to also get my Miner to level 80 tomorrow… Which should be doable in 4-5 levequests.
Unfortunately I'm now on the gearing part. Seeing as I don't have any max level crafting jobs (yet) and I'm a poor poor little lass, I own barely 5 million gil in FFXIV, I'm kind of relegated to farming white scrips to gear my Botanist/Miner up with. I can easily get the 240 scrips per week from the weekly turn-ins at Zhloe but, as I found out today, my gear is woefully inadequate for regular white scrip farming. It may have something to do with the fact that I'm still rocking an entire level 70 accesories side… That I can only upgrade with crafted gear. So I may just take it easy and farm the scrips via weekly turn-ins… Which would only take me 10-15 mins each week to do.
With ticking off these two jobs at 80 I'm actually quite close to completing the goals I've set for FFXIV this month, not counting the weekly tomestones and relic one. Grabbing them from my initial Blaugust post I really only have one left.
Level my Black Mage to 80. Level my Red Mage to 80
Level my Alchemist to 70. Level my Culinarian to 50. Level my Botanist and Miner to 80
So with FFXIV I'm mostly turning my attention to leveling my Red Mage, which is sitting at level 72 at this moment, and capping tomestones on my White Mage. I actually got all the upgrades I need from Eden when it comes to healing gear so I can now freely roll on every item when it drops again so I can start gearing up my casters. I picked up healing boots and a ring from the new tomestones and I think I'm going to keep on picking up the smaller pieces of gear first, just to boost my item level. I'm not sure if I want to get the weapon yet since it will cost me 1000 tomestones and I'm not sure if it's worth it seeing I already have the Titania EX weapon. Once my Red Mage is 80 I need to decide what class I want to level next… I'm leaning heavily towards Monk because I've always loved the playstyle of the class and I really want to level something melee based after leveling only casters for the first few months of the expansion. I'll see. For now the goal is Red Mage and White Mage stuff.