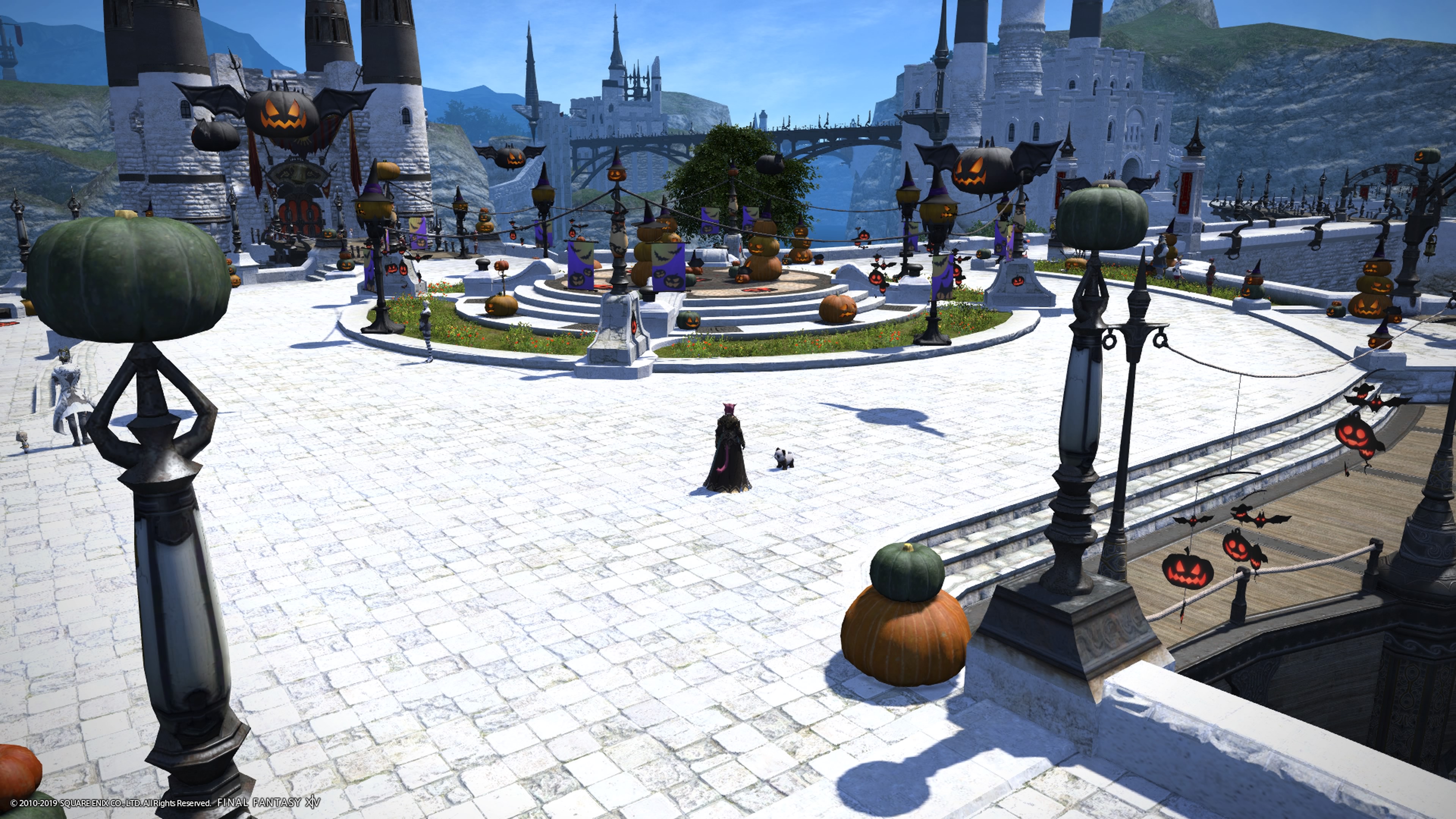 October has come and gone and with it my Dad's birthday, Halloween and a pretty big cold at the start of it. I head really big plans for the month of October but unfortunately I managed to way less than I set out to do. Let's take a look shall we?
MMO Goals
Level my Monk and Samurai to level 80 in FFXIV.
Complete the level 80 job quests on Botanist and Miner
Level Culinarian and Blacksmith to level 70 + Job quests. Level Armorsmith to 50.
Finish atleast three Animus books on my White Mage.
Get Exalted with Nazjatar and Mechagon in WoW
Level my Warrior to 120 in WoW
Defeat Aszhara in the Eternal Palace LFR on my Rogue
Complete the zone my Ranger is in currently in Guild Wars 2
Non-MMO Goals
So I've been pretty busy in FFXIV and WoW but didn't really play a lot at the same time. Usually I would just log in to do my dailies and then log back out and do something else instead. As such I've not done that much besides level my crafters and get exalted with Mechagon and Nazjatar. As sidenote, my Blacksmith is sitting at level 68 today and my Monk on 78 so I did come close to atleast striping those two goals off.
I've actually not spent that much time playing Link's Awakening, something I want to rectify in November. I also didn't touch Guild Wars 2 but instead played a lot of League of Legends during Riot's 10 year anniversary celebration. I still log on every day to do an ARAM for fun and World Championship coins. All in all it was a bit of a weird month with some progress on some fronts and 0 progress on other fronts. As such I'm going to port over some goals to November, where I'm sure I'll get them done, especially with the implementation of the new Beast Tribe dailies and the boost to crafting experience.
As far as my WoW goals.. My Warrior is currently sitting at level 115 so I did do some levelling, just not enough to push to 120. I haven't touched LFR though and I do want to get that out of the way, even if it's only to unlock the Wrathion questchain
So without further ado here are my gaming goals for November 2019
MMO Goals
Level Monk and Samurai to level 80 in FFXIV
Start leveling Dragoon to level 80 in FFXIV
Level Blacksmith, Armorer to level 70 in FFXIV and do Job Quests
Finish atleast three Animus books on my White Mage in FFXIV
Level my Warrior to 120 in WoW
Defeat Aszhara in the Eternal Palace LFR on my Rogue WoW
Do the Wrathion questchain in WoW
Non MMO Goals
Finish Link's Awakening
Finish the mainstory in Pokémon Sword
This month Pokémon Sword and Shield come out and I'm getting Sword. I really want to play through the "mainstory" and defeat all the gyms to become the champion of the new region. I always really like the Pokémon games and franchise so I don't doubt that this will be an easy goal for me. Before that though I need to finish Link's Awakening so that is exactly what I'm going to focus on for the next few weekends.
As far as the MMO goals go, they should be easily doable. My crafters are rocketing through the levels since the 5.1 boost to experience and my Monk is as good as 80 aswell so that just leaves Samurai and Dragoon for this month. In WoW I just really want to finish leveling my Warrior and see more of the content on my Rogue so I'm going to be focusing on that.
What does your November in gaming look like?