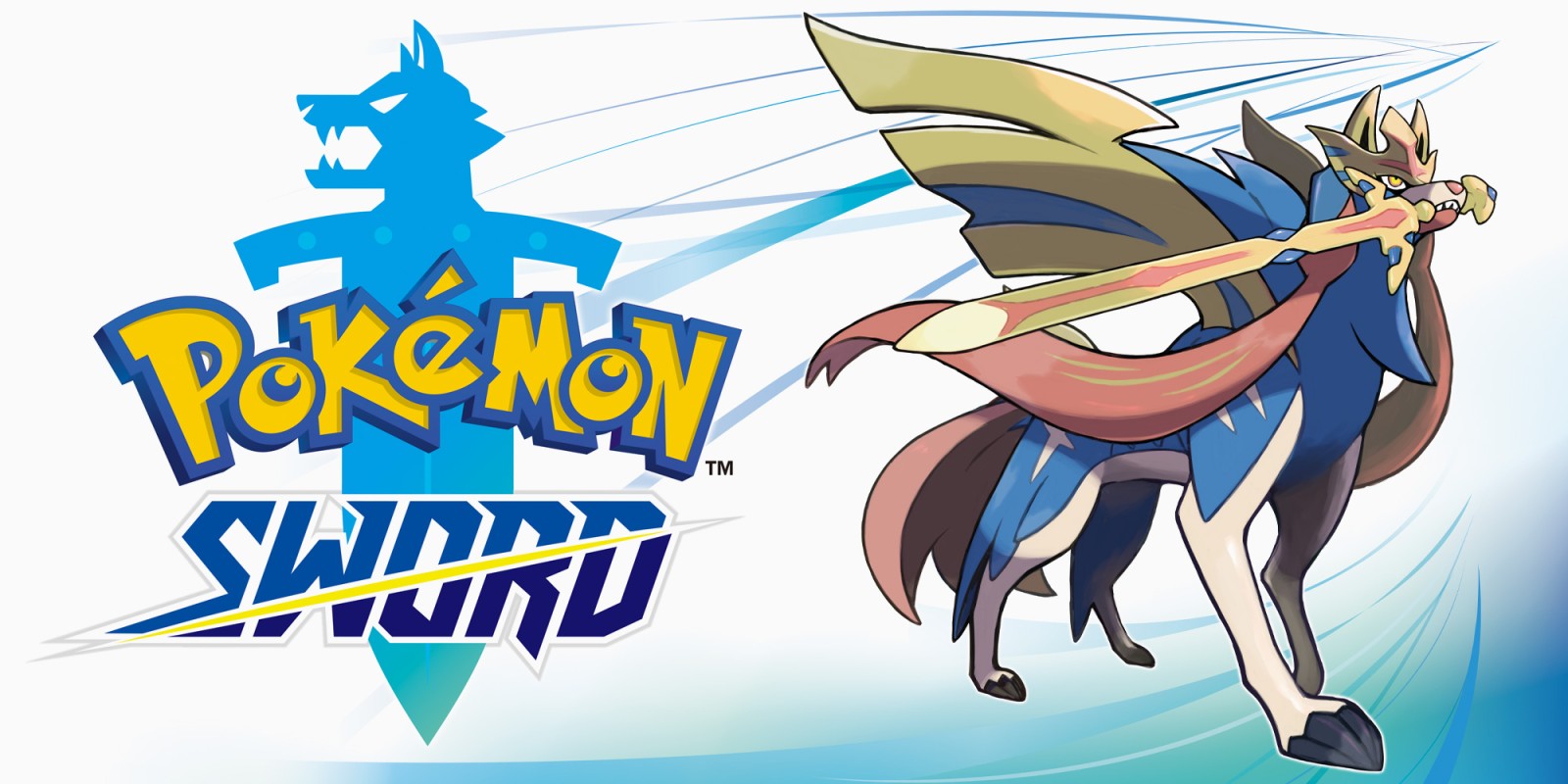 Last Friday Pokémon Sword and Shield finally launched worldwide. I had pre-ordered the dual pack version which contains both games, a steelbook and apparently a special code together with a friend. I already picked Sword, he picked Shield and we did a coinflip for the steelbook case, which I won.
So far I've been having a blast. I'm about 4 hours into the game and am on my way to the first gym. The Wild Area is amazing and terrifying. I wandered a bit too far and suddenly got matched up with Pokémon way beyond the levels of my own team. The Dynamax encounters are actually pretty neat and they drop a lot of useful stuff like experience candies. The story so far is okay I guess, but that's never really been the highlight of Pokémon games. My rival, Hop, is annoying as usual and the game is still quite hand-holdy but you can opt out of a lot of explanations and just progress through the game at quite a nice pace.
The region is set in Britain this time and it shows. From the absolute weird Pokémon names, a fox called Nickit, to the generally British terms for things that are quite obvious. Hell even team Yell, who are sort of the bad guys?, are a sort of punk-rock style opponents that you can only expect in a British themed game. You can cook curry's with your Pokémon at your campsite and the towns have a thorough British feel to them. So far I'm really enjoying this, more so than X and Y or Sun and Moon who were supposed to mimick France and Hawaii respectively.
Apart from latching onto Pokémon Sword for the last two days I've been feeling a bit detached from gaming. I've still not explored everything patch 5.1/5.11 have to offer in Final Fantasy XIV. I've not touched anything Warcraft related except to pick up the anniversary pet. The only game I've been putting time into has been League of Legends. I've been playing a lot of ARAM's so I can complete the Worlds missions that are still open. I have been having a blast doing this so I guess I can't say it's a waste of time.
I have been putting a lot of time into re-reading the Harry Potter series however. This was mostly spurred on by the fact that they're showing all the movies on TV here and I've been watching those on Monday evenings. Tomorrow they're airing the seventh movie or the first part of book seven. Coincidentally I've just started reading that so I'm in full Harry Potter mode for the time being.
So yeah. I'm still feeling very detached from the whole blogging stuff right now. I can't seem to get myself to write anything besides these weekly mini-updates. I'm also still very much not reading other people's blogs, sorry! I really should get back into that but I'm just not in the right mindspace right now.
As far as games go, I really should start checking out the Ishgard content for crafters because apparently it's an amazing source of experience. I'm sitting at all my crafters at level 70 right now, with only Leatherworker at level 50. On the gathering side only Fisher isn't 80 yet so I hope that Ishgard can assist in that. It would be so nice to just get everything to level 80 for completion purposes. I also really need to do the mainstory content… I may just hop on today and make my way through that.