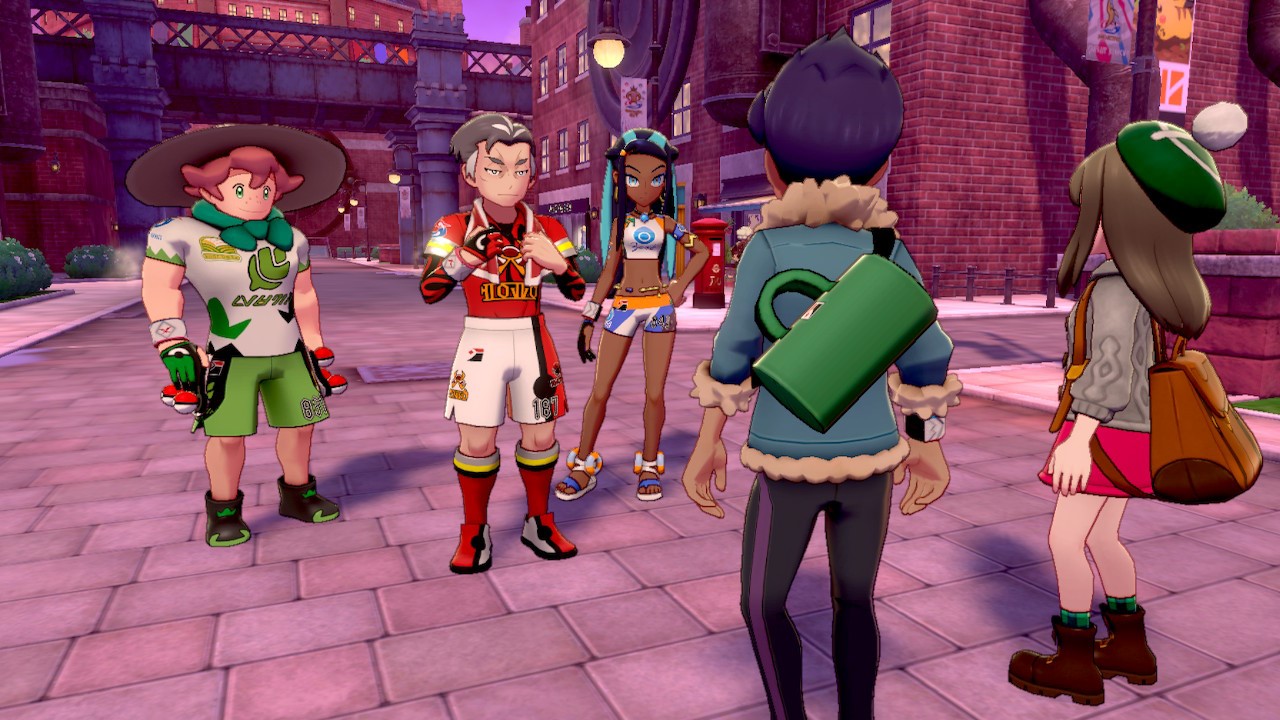 It's a bit ironic to title my post after Final Fantasy XIV and then open with a screenshot from Pokémon Sword. It's deliberate though seeing as I've made it past the third gym today and am progressing nicely through the game. I've been sent back to the Wild Area to make my way to the next big city: Hammerlocke.
I have two choices now. I either power through to Hammerlocke and take on the next gym or I start backtracking and catching all the Pokémon I've missed in this first part of the game. As of right now I'm still undecided on what I want so I'm just gonna sleep on it for a night and decide then. All in all I'm really enjoying this new Pokémon game and I'm doing my best to keep a party full of Galar Pokémon. It feels nicer to play that way for some reason. I hope I can get a few more badges, and some more Pokémon, the coming week and make a big push through the game towards the Pokémon League. I really can't wait to beat Leon and his stupid Charizard. I need to see how Bede, Marnie and Hop work out throughout the story and I'm quite curious as to when I get to catch my Legendary. I guess the only way to find all of that out is to just keep playing.
In other gaming news. I managed to get a few proper sessions of FFXIV in over the weekend and my Paladin is now sitting at level 79. If all goes well it should be level 80 tomorrow evening and I can return to leveling my Samurai and get that pushing up. I know I've deviated from the plans a bit but I really wanted to see the Tank story line and so far it hasn't disappointed, like all of the other storylines.
I'm also still slowly leveling my Leatherworker. I've not yet used the whole restoration of Ishgard to level anything yet, preferring to stick to my Beast Tribe dailies. This has taken me to level 59 Leatherworker though and I'm positive that I will ding 62 tomorrow once I'm done with all dailies and job quests. I've been desynthesizing a lot of my old gear from my Armoury chest, freeing up a ton of space and leveling my Desynth skill on Weaver, Goldsmith and Blacksmith respectively. I may start diving into Ishgard once my Leatherworker dings level 70 aswell but for now I don't think I want to spend time on that.
For now I'm still in full leveling mode. I can't wait to get all my classes to level 80 and be "done" with that part of the game. Then I can start working on properly gearing them and keeping up with other things like Achievements, Golden Saucer and getting my hands on silly amounts of collectibles.
Finally last week has been brutal to me on a personal level. For some reason work has decided to crank things up past eleven and as such I come home completely exhausted every day. Having sick coworkers doesn't help either and for some reason I find myself in the middle of a struggle between coworkers about how to properly do our job. It's giving me a headache really and I try to stay away from all of it as much as I can. Alas being in my current function I seem to get dragged into the middle of everything. Let's hope that next week won't be the same. I have Wednesday off, it's my Mum's memorial day, and my car arrives on Friday meaning I will only work 3.5 days this week to begin with. I guess the only way right now is up.