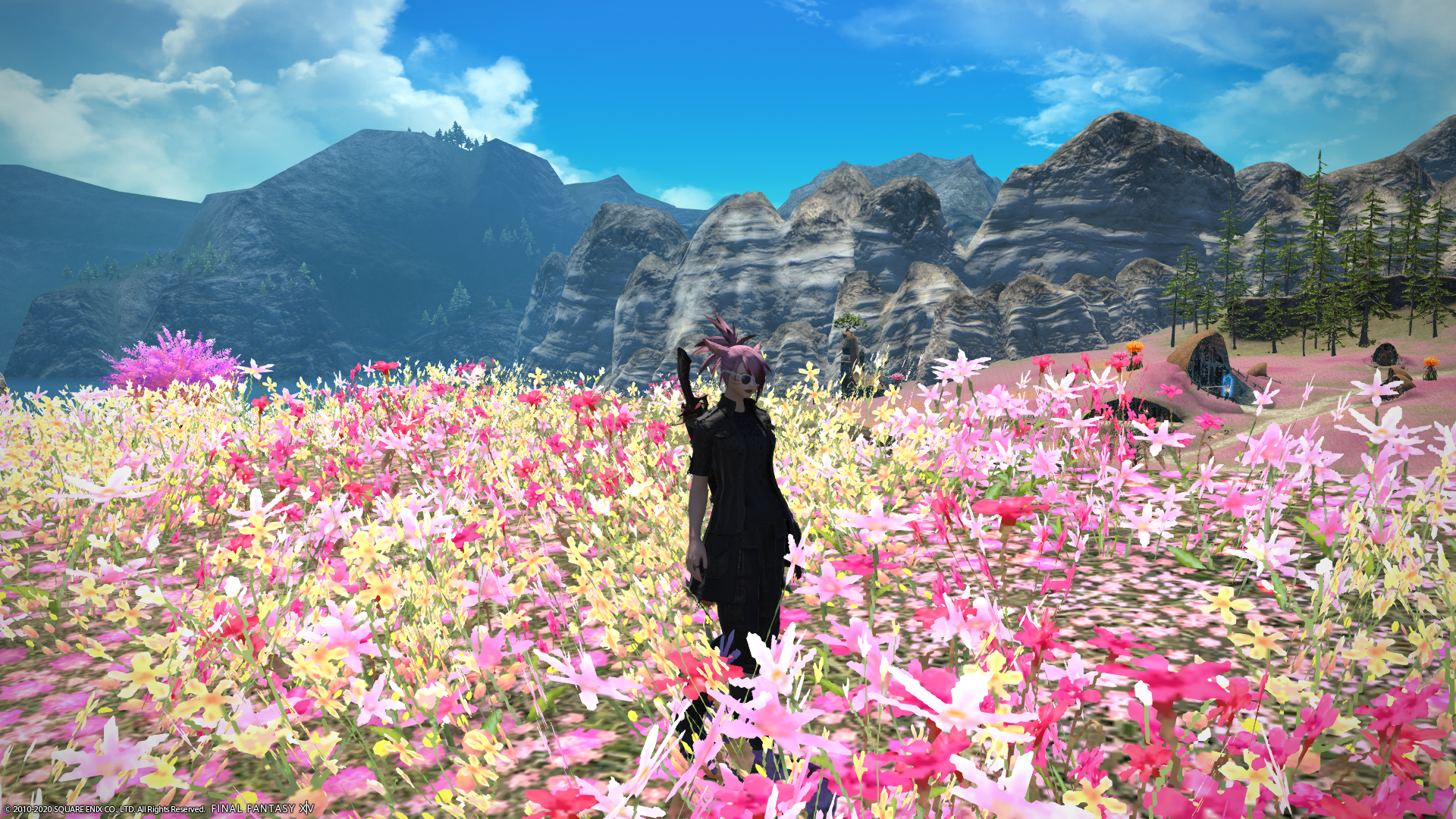 I'm so, so terribly close to getting all my battle jobs to level 80 in Final Fantasy XIV that I can almost smell it. Right now my Gunbreaker is just shy of level 78 and I need to do most of my roulettes still this reset, which I'll probably do tomorrow since it's already past midnight and I'm really sleepy right now.
I'm hoping I will be level 80 by the weekend, get my Amaro mount and then drop the mad grind that I've been on for the past two or three weeks. Granted I could have gotten this milestone a lot earlier but I've been on hiatus in FFXIV a bit so it didn't happen when I originally tought it would.
Being in the middle of the first week of another two week holiday though means I have ample time to get this done while also steadily working away at leveling my crafting jobs with the "new" Dwarf beast tribe dailies. I've gotten my Carpenter to 80 so far and my Weaver isn't far behind. Seeing as I never really enjoyed the whole Ishgard crafting grind I'd rather opt into leveling my crafters this way, slow and steady wins the race right?
I also need to find a new sort of "daily" routine when I don't have any more battle jobs to level. I think I may just stick to doing ex-roulette for now and the weekly clears next to the crafter dailies. I want to gear up my jobs and the only way to do that is to get through the latest content. I may do a bit of level roulette on my tanks for the achievement but I'll see when I get there.
Next to completing a long standing goal in FFXIV, I've also been making more progress towards filling up my Pokédex in Pokémon Sword. I'm now down to needing only 38 more Pokémon for the base dex completion and I'm going over to my best friend tomorrow who owns Shield and trade a bunch of version exclusives with him. Which then leaves me with only a handful of Pokémon I still need to catch on my own. Yay! After that I'm going to turn my attention to the Isle of Armor and the Pokémon there so I can get my awesome crown and be ready for the Crown Tundra DLC that's not too far away now either.
If I manage to complete this Pokédex it will be the first time I've completed a Pokédex in a Pokémon game ever. The closest I came to achieving this feat was when I was still a kid and playing my copy of Pokémon Blue. I was up to 146 Pokémon caught for the dex but for some reason I resetted my game after that, much to my regrets. Afterwards I've never come close to completion again, with the best try on Pokémon Black but that were just so many Pokémon.. That I basically gave up after over 70 hours played.
In Sword I've clocked in around 65 hours now, making it the game I've put the most hours in on my Switch by far. I dare take it even further and say that if I cross the playtime I had on my copy of Pokémon Black with Pokémon Sword it will be the single player game that I have spent the most time on of all time.
Finally I've been slowly working through my backlog again. The latest title that I'm working on is Donkey Kong Country: Tropical Freeze. Me and my best friend both own a copy of this game, me on my WiiU and he on his Switch. I figured it would be nice to go through the game at the same time so we can share our triumphs and frustrations. Little did I know that he would be way more frustrated than me. Even so frustrated that he has switched from normal mode to Funky Mode so that the game was doable for him. I don't have this luxury on the WiiU and as such I'm playing the game on the original difficulty level. I've made it up to the boss of the fourth world, meaning I only have two more worlds to go after I defeat it. I've not really been doing a completionist run so there are a lot of levels that I have yet to unlock and a lot of collectibles to get. However my main goal is to just see the credit roll so I'm not really fussed about skipping these. I just want to stripe another game of my backlog. And with the tempo I'm going that should be doable by the end of the week aswell.
All in all it feels nice to be completing so many things at once. It's mentally rewarding and it gives me the chance to set new fresh goals afterwards! But first it's time for some much needed sleep.