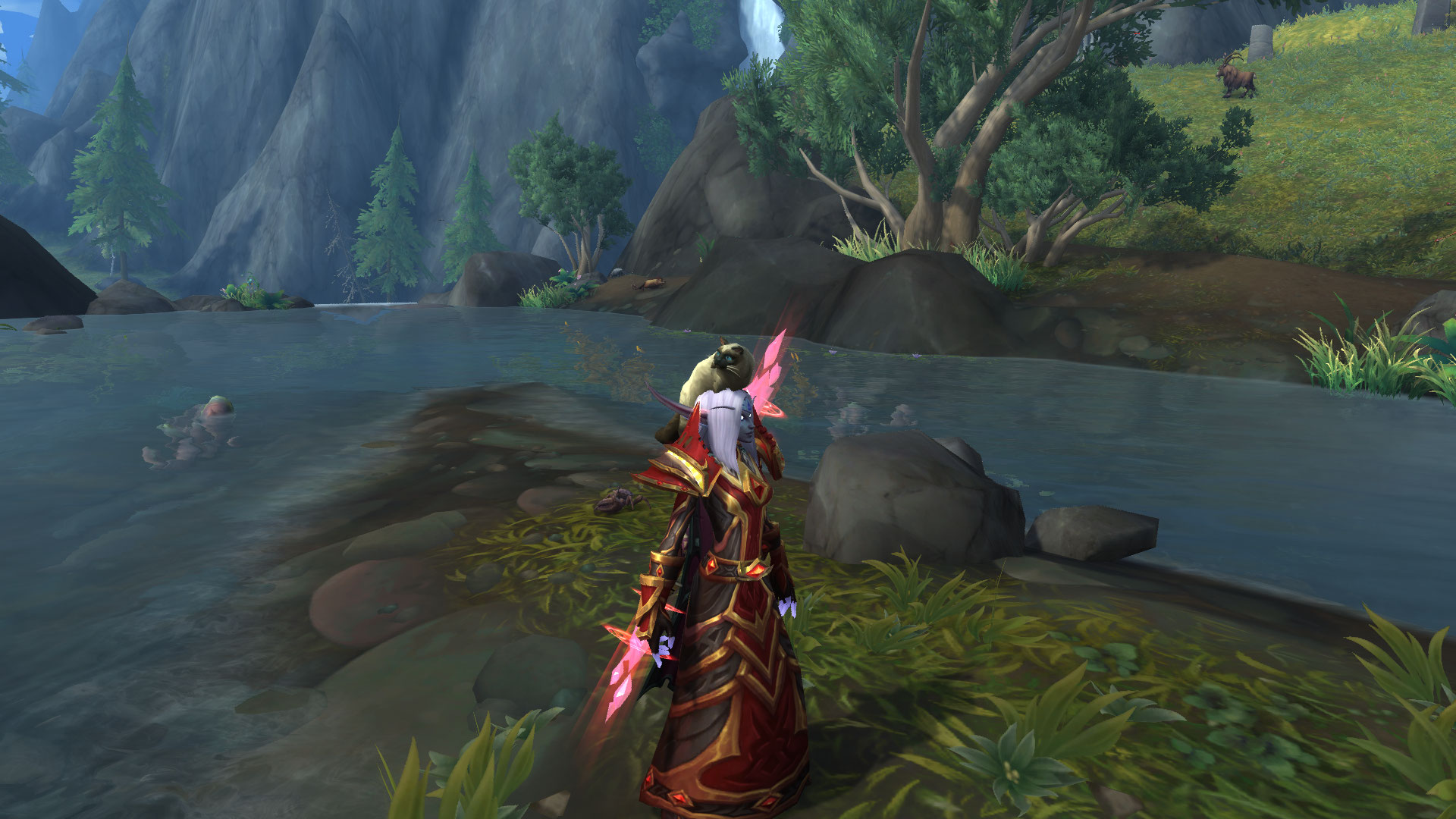 Merry Christmas everyone! It's a weird feeling that the year will be coming to an end in less than a week. I feel like the past three years have just gone by in a daze for various reasons and I'm back to where I started in 2019: Playing World of Warcraft and raiding with a team of people.
This week we managed to down Raszageth on normal and with that lorewise I'm almost done with the new expansion. I still have some quests to unlock through renown and there's probably some side stuff that I've missed but all in all I've done what I set out to do: kill the first big boss of the expansion. Of course this just sets up for the rest of it (spoilers incoming!) where Raszageth may have died but we were too late to prevent the fact that her kin has been freed. I guess we know what to expect for new content though and it involves killing at least three more angry Proto Dragons. We're actually quite in the dark who the real big bad of the expansion is this time and I have to say it's a refreshing take. I like to see where the story unfolds next and what the ultimate goal of us returning to the Dragon Isles is. I feel like we're not done with the Old Gods yet and there have been some mentions of Galakrond that I won't get into now.
Next to raiding I've been steadily working on daily quests, world quests, weeklies and whatever I can do to up my renown with the different factions. In the process I've unlocked accelerated renown for my alts and it will definitely help me if and when I decide that I've done enough on my Mage and feel ready to put time into my Warrior or another character that I enjoy playing. A lot of the quests I do are really cute and fluff filled, like the one where you have to save animals from a river and a cat desperately clings to your head as you get it to the riverbank. Obviously the best place to dig in those claws right? I'm really in love with all the cute hunting dogs of the Maruuk Centaur and all the ducks that can be found on the island, and the fact you can pet them all! All in all this expansion feels really whimsical right now, inbetween the more serious things going on, and I'm totally here for it.
As far as other games go… I've taken a long hard look at the steam winter sale as well as the various other sales going on and decided that I'll pass on everything except one game for my PS5, namely that being Horizon Forbidden West. I'm getting some Playstation credit through my work Christmas gift and will be buying the PS4 version that comes with a free upgrade to PS5 and it'll cost me total of €15. Best deal I can get on the game for sure and one that I'm excited about. For now though it's time to head off and prepare for the four course Christmas dinner that will be served later today. Untill next week!