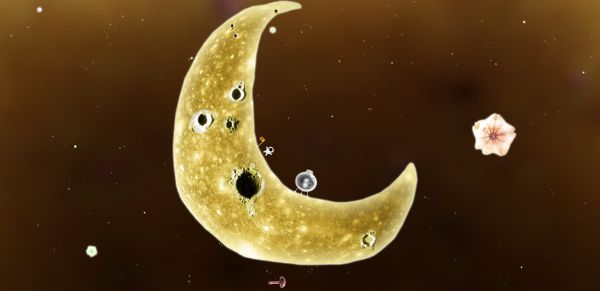 Last Thursday I picked up my new PC. My old one was completely and utterly done after five years of abuse. It worked marvelously in the beginning, letting me play WoW on High settings again (after playing it on the lowest for ages) and enabling me to play games like Tomb Raider and Assassin's Creed III and IV. However everything deteriorates over time and I had come to a point that I once again played all my games on the lowest settings and with some effort besides. I'd dip down below 20 fps frequently and even though I could still play games like WoW and Heroes of the Storm I would notice huge rendering issues and simple animation lag caused by the fact my PC couldn't really handle things anymore. I think the real final straw was when I couldn't play Diablo III after buying the Necromancer pack. My old computer simply couldn't handle the armies of dead I was summoning and it put me off playing the game alltogether.
So now I have a new PC. Specs wise it's not super top notch. With me buying an apartment I can hardly afford a top of the line €3000 PC so I put my budget around €1200 and see what it would net me. I decided on buying the thing locally and had it sort of custom made. I say sort of because you would pick out a base model computer and then added components as you went. So right now I've ended up with a PC with an MSI motherboard, I5-7500 CPU and an Nvidia GTX1060 (which was a huge upgrade to the GXT650 I had). I have 8GB ram, a 256GB SSD and another 1TB HDD. I changed the power supply for a more powerful one and I got Windows 10 along with it. All in all I'm quite happy. I've never had my PC or my games boot as fast as they do now. I decided to put both WoW and FFXIV on my SSD and all my other games on the regular HDD. This is because I don't have that much space and it's really the two games that I spend the most time on. I've already been taking more screenshots than I've been doing the past few months and I'm really enjoying the fact that I can play with pretty graphics again.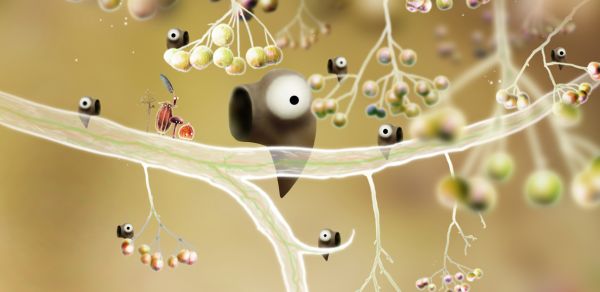 To celebrate this newness of computer I have started to go through my Steam Library, starting at the top game in my list, which also happened to be a gift: Botanicula. It's a bit of a silly game and it's mostly point and click. You guide a set of five little creatures around a tree to save it from dark spider like things that are sapping the life out of it. There is quite a big map to explore and a lot of strange things to encounter (see screenshots above). The game encourages wandering about and discovering as much of the map as you can, which I'm doing gladly. It's one of those games where you have to click everything you can just to see what it does. I've only done two levels of the six available and it's really a game that you can play through on a rainy afternoon given that it takes about four hours to complete. It's whimsical and silly and the sound are amazing. I can't wait to finish it and then tackle more of the games I've accumulated over the years in my Steam Library. Now that I finally have a decent PC again I may even want to take another jab at finishing ACIII or Tomb Raider.
Next to picking up my new PC I also got to pick out my floors, bathroom stuff and a kitchen for my apartment Thursday afternoon/evening. Because it's a part of a project and because they will built the apartment in such a way that I only really need to move in furniture and hang up curtains they want to know what we want in advance. This also means that options to choose from are limited (unless you want to pay a shitton more money). In the end I managed to settle on floors and tiles and bathroom equipment. I also got a kitchen designed and it's all coming together. Too bad the actual building of the apartments will still take a year and a half or so but still. It was a really nice experience and I'm happy with what I picked.
As for the rest. My weekend is booked. I'm off to a birthday in about 45 minutes or so, taking my 3DS with me for the car ride there (it's about an hour) so I can get some Yo-Kai Watch playtime in. I managed to finish reading "The Wise Man's Fear" today and will probably read "The Slow Regard of Silent Things" next and then I will have to wait for the final novel in the Kingkiller series like everyone else. I have to say though, Patrick Rothfuss tells a really damn good story. I've been sucked in by it and enjoyed it a lot. I can't wait to see how Kvothe fares in the last book and I sincerely hope that he won't be killing him off or having him die an old man. I hope he goes back to Felurian in the end like he promised, but only the author knows.
I've also finally managed to reach rank 2 Prestige on my Warrior, opening up another Artifact skin. I'm quite happy witht his because I think the PVP skin for Fury weapons look amazing and I hope I get to unlock a bit more colours before the next expansion drops. As far as FFXIV goes… I've picked up Miner and am sitting on level 62 right now, a level I don't really enjoy purely because of the fact that leves are in Ruby Sea and they are super annoying to do. I hope I can get past that part fast and bump her to 70. Other than that my gaming has been rather quiet over the past week. I've been tired because of work and stress about the whole apartment thing so the moment I get home I really just want to sit or lie down and do as little as possible.
As an ending to this post though I'll leave you with a picture of the Warrior and her seriously awesome new weapons.