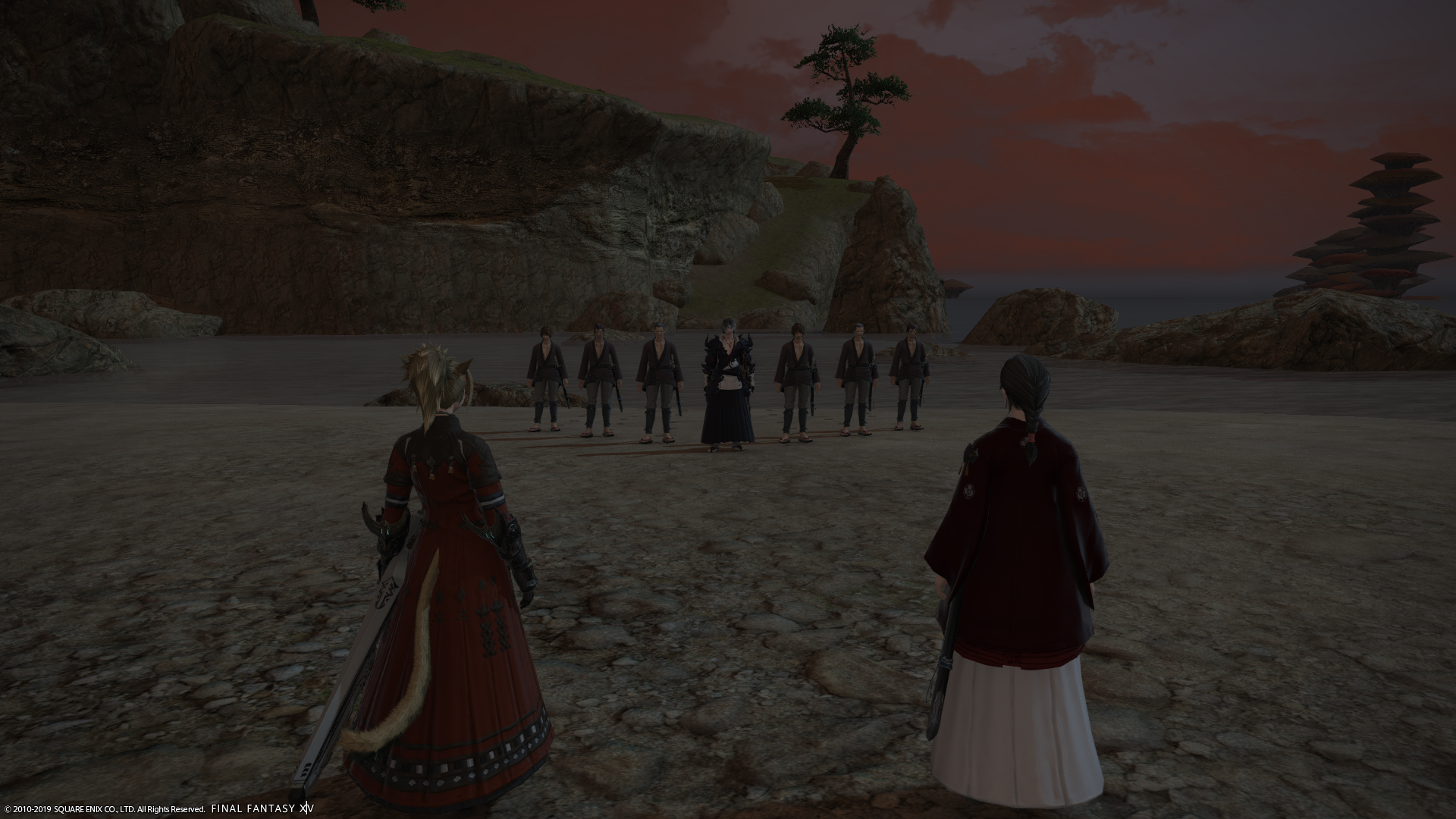 After the euphoria of finally finishing leveling all my battle jobs I figured I need to come up with a new plan regarding FFXIV and how I see myself playing the MMO for the forseeable future. I've spent a lot of time just leveling up all these classes and now I need to get myself out of that rythm of spending so much time on the game every week night. I do however have a list full of things that I still want to do in the game, but I'm not inclined to spend as much time as I have been doing anymore. This ties in to my February goals post that I will put up in a few days where I want to step away a bit from MMO's and focus on single player games more.
So first off I'm going to cut down my time playing FFXIV drastically. I'm not sure if I'm going to log in every day anymore because there are a ton of other games I want to play and other stuff I want/need to do. When I do log on the focus will be on one of the following three things:
Casuallly level Blue Mage and unlock all spells there are to learn. I'm pretty sure that at some point I need to enlist the help of a few friends to boost me through dungeons and primals but for now I'd like to take my time leveling the class and learn all the spells I can do solo while doing so. I find Blue Mage to be typical and not really what I expected it to be but it's a nice little project to be working on.
Casually start working on leveling up my Crafters. As I've mentioned before I have Weaver, Botanist and Miner on level 70 and the rest of them vary between level 20 and 40. I want to slowly get everything to 30, then to 40 etc. My main source of doing this will probably be the Ixali dailies and not much else. I want to eventually get everything to level 70 but I'm in no rush.
Get caught up on current content. Unfortunately my White Mage isn't high ilvl enough to run all the current roulettes so I need to work on that. The biggest thing holding me back is the weapon, which I will probably aim to acquire via Heaven on High. I also have a ton of unfinished side content to get to including Hildibrand and more than one primal. I think I'm going to relegate working on this to the weekends where I have more time to play and queue up for stuff.
Get atleast one Stormblood relic done. This will probably be White Mage again. I'm currently not even done with the first zone, Eureka, but I do want to go through the relic stages at some point so I can see Pagos and Pyros and get my glowy weapon.
So yeah. These are my main points of focus for the time being. Luckily for me most of them I can do in under an hour when I do log on. Queue for a single instance, level a bit on my Blue Mage or just do a few dailies for my crafters. I don't have to spend the silly amounts of time anymore that I have been doing and that's nice. I still have some goals to keep me going but I'm opening up so much more time for other things and that's definitely something I need.
Since I will be prepping to move over the coming two months I will have less time to game in general. The house I'm living in with my dad has been my home since birth and there are a lot of items I need to start sorting through. I've accepted the fact that I can't take all my things with me and I will leave some stuff behind in this house but I don't want to become like my dad and hold on to things I don't need. Most of the things that I will be going through will be old toys but also books and maybe more recent stuff. I have full intentions to declutter to the max meaning I'm going to get rid of most stuff I encounter.
Next to this I want to spend more time playing through my enormous backlog of games. I probably have enough games to keep me busy for atleast a year if I were to take that time off so it's high time I start playing some. Right now my focus lies on Kingdom Hearts 3 because I've been waiting for this game to come out for forever, but I have so much more games to play. I'll talk about this more in my upcoming "Gaming Goals: February" post though so I'll leave it at that for now.
All in all the main takeaway from this post is that I'm going to cut down in FFXIV time and increase my time on other things while still trying to casually get stuff done in the game.