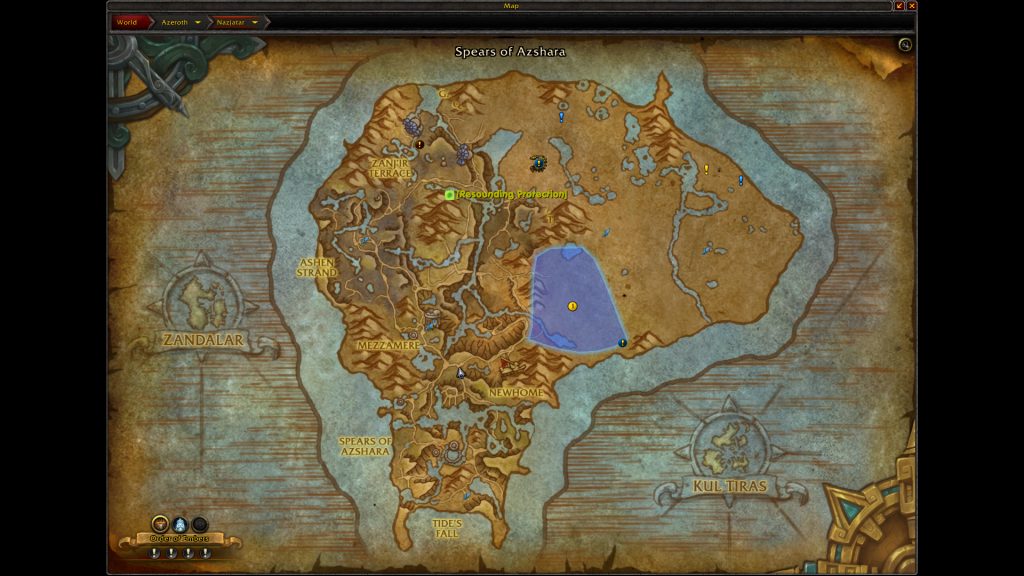 As I'm easing back into WoW the two new zones, Nazjatar and Mechagon, kind of highlight the major difference with endgame grinding in WoW and FFXIV for me. As we all know FFXIV endgame is based on running dungeons for tomes, raiding and ex-primals. This is all group content. Once you've played through the Mainstory and completed all the sidequests you're basically out of quests to do. Of course there's the challenge log which I kind of count as "weekly quests" and of course we have daily quests in the form of beast tribe dailies but most of the endgame stuff revolves around group content. I'm not going to tackle crafting and gathering here as I feel those systems are so resoundingly different in both games that they deserve their own post.
In WoW however a lot of "endgame" content revolves around doing quests. Nazjatar and Mechagon emphasize this even more than usual. To unlock flying and to move through the story you're required to do a ton of questing. This involves one time quests that advance plot points, world quests that were newly introduced in Legion that give you items and rep with factions to now a ton of daily quests to again advance your reputation and level up your companions. Dungeons are fun to do and WoW has it's own challenges in the form of Mythic+ dungeons and high end raiding where, on both occasions, you pray for a piece of loot to drop. Therefore you're reliant on way more sources to gear up and tackle more difficult content than just running dungeons over and over. Also when it comes to unlocking features like flying you're basically confined to doing dailies and world quests otherwise you will never get the reputation needed to unlock this among other things (like recipes and items).
A lot of people don't like this questing to progress. Especially people who are more into raiding than anything feel like that being forced to do this many quests to unlock stuff is a damper on their fun. Personally I can see the positives in tieing progress to more solo oriented and quest content as opposed to raiding and running dungeons. It gives people like me time to sit down, unwind and do stuff on my own pace that doesn't necessarily need the involvement of other people. I don't mind doing quests. I just sit down and get into the zone and grind away.
Conversely I also don't mind the current endgame progress in FFXIV. I do my ex-roulette every day untill I'm capped on the newest tomestones. I do the 8-man raid so I can get gear upgrades on normal mode and when I feel like a challenge I will pug an ex-Primal or, when I'm feeling exceptionally well, a Savage raid. I don't mind having to group up with other people to get stuff done and in the FFXIV community I'm much happier to be running dungeons than everywhere else. Usually people are quiet outside of saying "hi" and we have a fast and efficient run. Sometimes you get more talkative people. Sometimes you get a bad player. But overall the FFXIV dungeon and raid (non Savage content) experience is quite relaxed and doesn't feel like a chore at all.
All of this has put me in an interesting decision state. Do I want to kick back in WoW with some quests and minimal social interaction as I work towards my personal goals? Or do I pick up my controller, nestle on my couch and start up FFXIV and embrace the social experience as I queue up for various dungeons, trials and even raids? It all depends on my mood and what goal I want to attain. Both have their pro's and cons. Both represent a grind in some form. And I'm perfectly happy with the difference that's there.