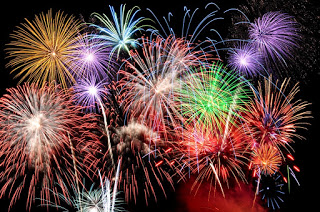 The grand finale. It's been a race, it's been a marathon, but the last day of August (and thus Blaugust) is here.
It has been a hell of a crazy month for me. I landed my first real fulltime job (that will probably end this friday), I've had a really busy social life and I've had to re-evaluate myself and some of the goals I set while under pressure of time.
I have realized that my heart still belongs to World of Warcraft, even though I might critique and say goodbye to the game every now and then. I have started a crazy Heroes of the Storm project, that I do want to see through! I've gotten better at Hearthstone and have enjoyed playing some Super Mario Bros. on my 3DS again. I have evolved from a hardcore "I want to do it all" player to a more casual one with gaming taking up a much smaller role in my life for the time being. And surprisingly enough I'm more than fine with that.
Looking back to the start of the month, I might have set a bit too ambitious gaming goals for myself. I've barely been able to keep up with most of them and I've really only done the WoW and Hearthstone ones and I'm cool with that. I will re-evaluate my goals for September in my next post, probably being a lot less ambitious, and strive to complete as much as those as I can. Some will be a repeat performance (like getting rank 20 on Hearthstone), others will be new… But I won't spoil just yet.
Next to my own gaming and blog adventures I have discovered a lot of new blogs and new people. It's been a blast reading all of you. Even if I couldn't actually read ALL of you. You are all amazing people and keep on doing what you're doing!
I am a bit sad that I didn't make blogging all 31 days of August. I missed out on exactly seven days. However the reasons that I have been unable to blog all bring smiles to my face and thus it was worth it. Daily blogging might not really be my thing, but I have enjoyed blogging regularly and, by some of the really kind and positive comments I have gotten throughout the month, I think you readers have enjoyed my blog aswell.
I like to keep going strong and blog regularly after the Blaugust madness is over. I really don't want to fall back to only one or two posts a month, I have way too much to say for that.
For now though. Goodbye Blaugust!