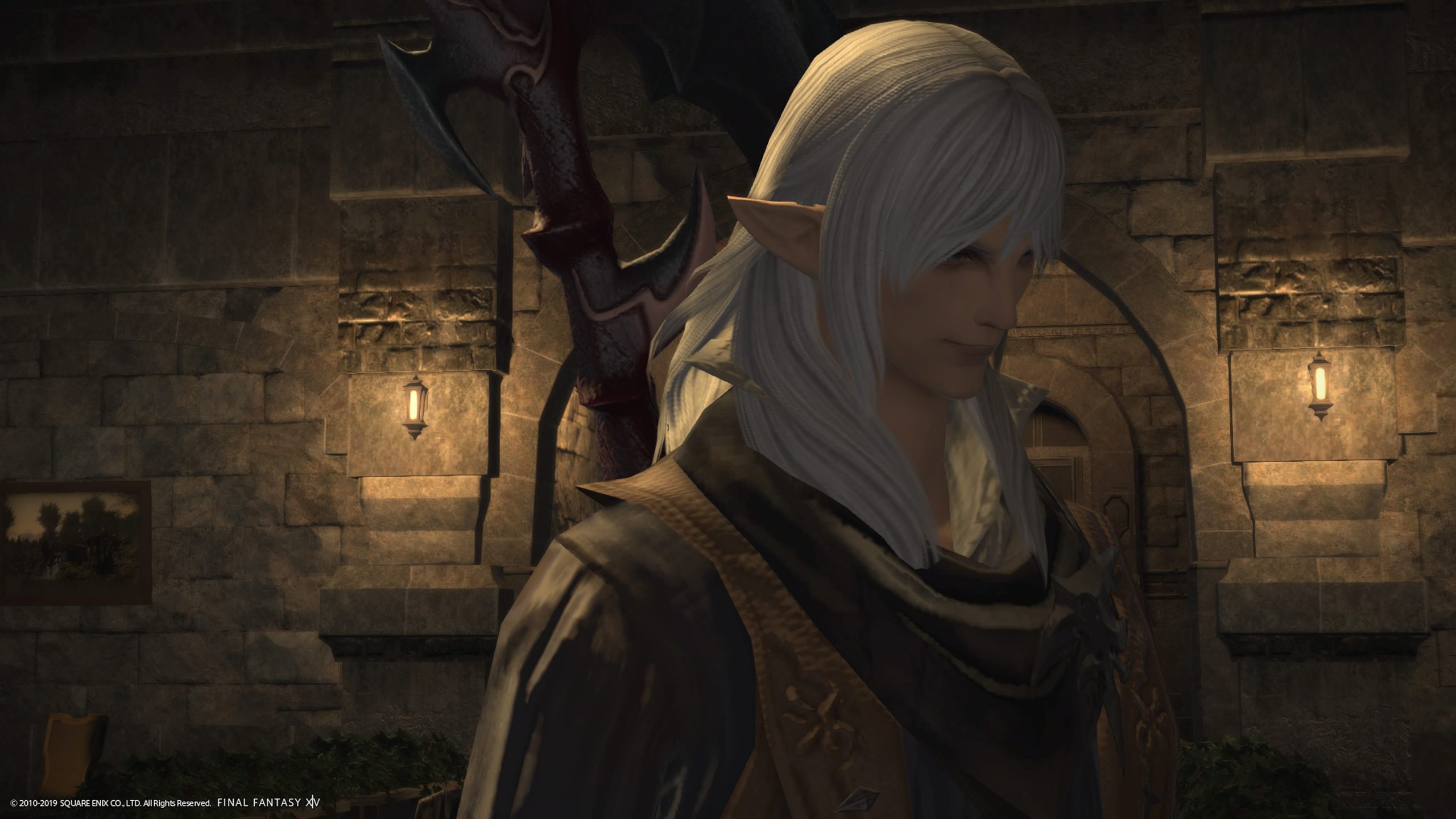 Last monday my Samurai hit level 80. It was actually pretty fast as far as leveling up went, faster than I expected. I'm quite happy that it's over because overal I'm not a huge fan of Samurai as a class. I kind of miss the logic in the class. The self buffs you put up don't really time out like the Monk and Dragoon stuff does so you're not really forced into a steady pattern of attacks, besides activating the right stuff so you can use Midare Setsugekka. I also find that Samurai has a lot of skills outside of the global cooldown and they're kind of hard to manage. It just doesn't make sense to me and I doubt I would enjoy this class playing it fulltime at 80. I had the same thing with Black Mage and like Black Mage I will probably put Samurai in a corner and won't pull it out again unless I'm extremely bored or untill the next expansion drops, either one.
This sentiment may change over time though and I might just do some shenanigans on it but for now it's another notch on the level 80 belt and I'm moving on to my next class, which is Dancer. I'm kind of enjoying the class, although the scope of it is limited since I'm only level 62. I hope I can level it up decently fast so I unlock more skills and steam to 80 before the month is over. I also decided to grab some nice gear for my Dragoon and take that through atleast the Pixie dailies every day to start slowly leveling that up to 80 aswell. Since I'm max rank with the Pixies that's actually a nice amount of experience every day.
In real life work has not really let up that much. I've worked overtime most days again but I managed to connect with an old friend I met through World of Warcraft this Thursday. He had to be in the area for work and messaged me if I wanted to go out to dinner and catch up. I accepted and we wound up at a local Thai place where I ordered the Pad Thai and was kind of blown away by the true mountain of food I had on my plate.
For reference, Dutch portions are quite small usually. I can order an entree and a main course and be full from that most of the time, with very rarely having room for dessert. These are decent plates of food, nothing to extravagant but enough to fill you up properly. This Pad Thai though was of another level. I ate about half of it and took the other half with me to eat at home today and it was still a full plate of food. I don't think I've ever gotten such a big portion anywhere and it was the first time I actually took food back home. Meeting up with my friend was nice though and we dredged up memories of the good old days of raiding in WoW and the guild we were in. It made me realise that my life looked very different 8-10 years ago and that I've grown as a person a lot in that time. Sometimes I miss those days where I had a tight knit community of online friends that I would play with almost every night but life does its thing and you end up getting out of touch with many people over the years. I don't think I could do the 4-5 days a week raiding schedule anymore now that I have a fulltime job and other obligations and I salute anyone who can. I'm firmly in "casual" gamer mode these days and in some ways that's probably the best thing that has happened to me.
For now though I'm looking forward to a nice relaxed weekend filled with gametime again and taking my car for a spin, if the weather allows it.