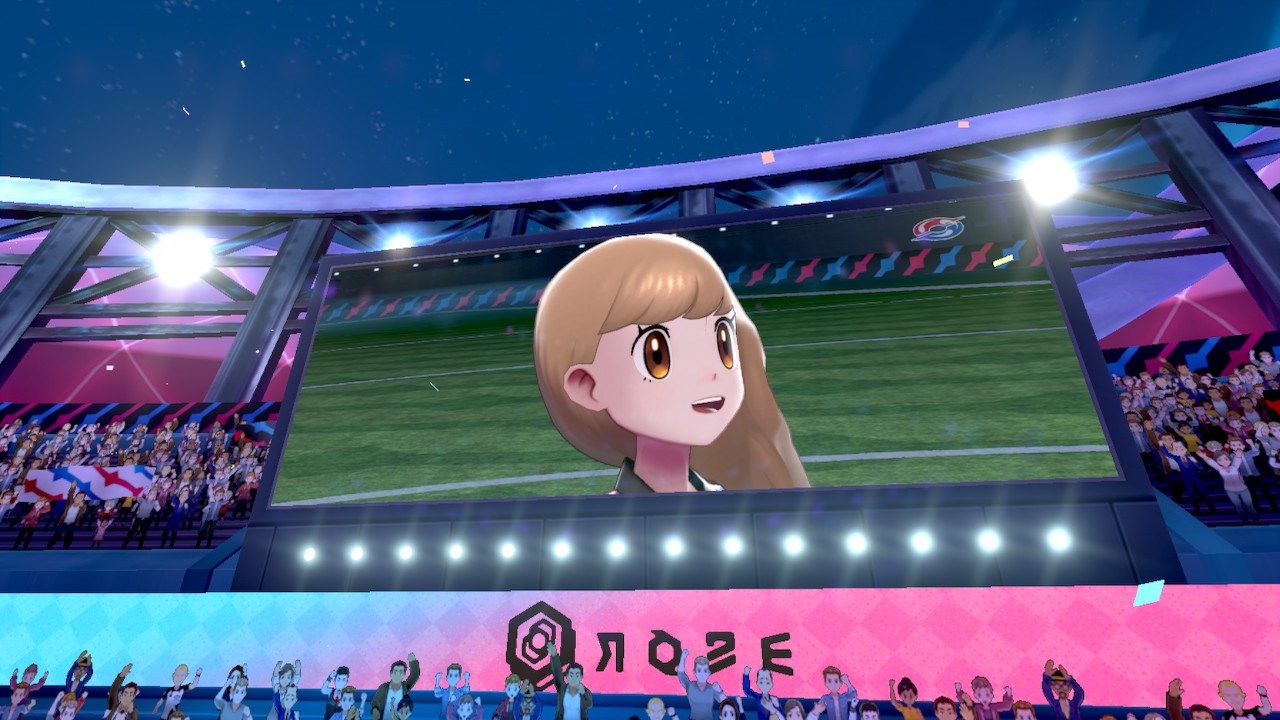 I figured I would start the New Year with a bang and as such have spent some time grinding away on the Pokémon storyline untill I saw the credits roll. Spoiler, it happened after I won the championship (shocker!). It took me about 22 hours to get through the story and when I was finished I had 86 different Pokémon species registered as "owned" in my Pokédex. I managed to do almost all of the content with a team of Galar only Pokémon but I have to admit that I had to swap in an Ice-type not from Galar at some point to defeat the Dragon Gym-leader, since I didn't have anything that was effective against Dragons before I captured one of the two Legendary Pokémon that you can capture in Pokémon Sword/Shield.
I'm pretty happy that I've managed to finish this game in under two months from getting it and for now the focus will go out to completing the post game storyline so I can get the other Legendary Pokémon and slowly filling up my Pokédex. I've actually started that part already and I am now up to 106 Pokémon registered. Only 294 to go!
I also took the time today to finally do the World of Warcraft anniversary raid event before my sub would run out (it has less than two days to go at this point). I did the raids, they were fun, people suck at the Plague Dance for Heigan and then I got the Deathwing mount so all is right. I know that I could run the raids more often so I can get some gear from them but for now I'm satisifed. I think I'm going to let my subscription lapse for the time being, seeing as how I've not really touched the game ever since I unlocked flying and got Exalted with the Mechagon and Nazjatar factions. Maybe I'll come back when they release the next patch or a bit before Shadowlands so I can gobble up a bunch of the story content that I've not done yet but for now I'm taking another hiatus.
So, with that information out of the way let's look at what I want to do in the first month of 2020! I predict Final Fantasy XIV to still be my main MMO so I will set some goals there first. I think it's the game where I will put most of my time so I want to set a generous amount of goals!
Get more battle classes to level 80. I have 6 to go, with Ninja currently being 77. I hope to get Ninja and atleast two others to 80 by the end of the month.
Work on getting my first crafting classes to 80. With Ishguard restoration this shouldn't actually be too hard. My Carpenter is 77 as we speak so that should be able to get to 80 fast. Ideally I want 3 Crafting classes to 80 by the end of the month. Let's say Carpenter, Weaver and Leatherworker?
Level up Fishing. I'm currently sitting on level 64 and I want to get atleast to level 70 this month.
Level up Blue Mage. I want to hit atleast level 20 by the end of the month.
Complete all the side quests that are still up in the First
Work towards rank 3 FATEs in Ahm Araeng and the Tempest. Preferably I'll have both done by the end of the month
In other MMO's:
Make progress in LOTRO. I'm level 3 and at the absolute beginning of the game. I have no idea about the layout of this game yet and how zones and other stuff works so I just want to head out and explore and see where that ship strands.
Finish off the current zone I'm in on my character in Guild Wars 2.
In single player games:
Finish the Pokémon post-game questline
Get 200 Pokémon registered in my Pokédex (atleast!)
Pick Spider-Man back up for my PS4 and play through/finish the game
All these goals should be easily doable. Especially the FFXIV ones. One of the things I want to (again) start doing is pick a game from my massive single player games backlog and just play through it in a month's time. Some games are shorter or longer than other games but I want to start making a dent in my massive collection. I also don't have any plans to pick up full games this year for now. I'm probably getting the Kingdom Hearts 3 expansion and the new expansion for World of Warcraft but other than that I have nothing on my radar that I desperately want to get. But let's start with Spider-Man for now!