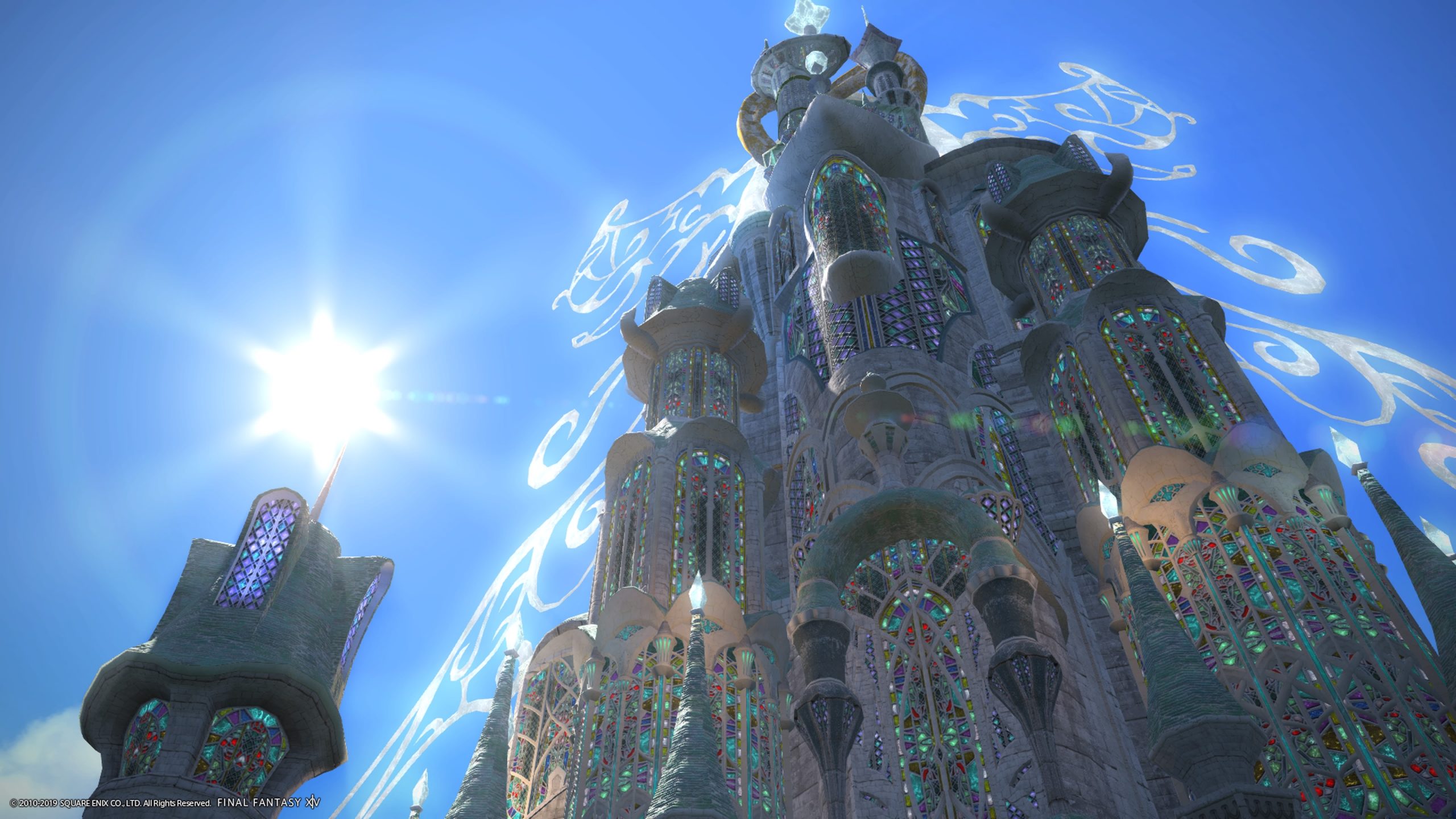 Today is always a weird day for me. 18 years ago my Mum died on this day and I've made a habit of taking it off every year. I never know how I am emotionally. Some years I have a bit of a breakdown and I spend most of the day crying and listening to the wrong songs and other years I feel quite calm and centered and able to enjoy my day. Today has been the latter, but I'm glad I took the day off nonetheless. It's given me a bit of respite from work and allowed me to have a day to relax and get back into a calmer state of mind. I made sure I did all the stuff I needed to do in the morning and as a result I've had most of the day to catch up on a ton of things in Final Fantasy XIV.
I've not really been into a proper gaming mood during my evenings after work but that has made me even more eager to pick up my controller and play during my days off. I made a ton of progress last weekend on my Paladin, which I managed to ding 80 Monday evening, and that has set me up for a nice session today. I did roulettes on my Samurai, climbing up to level 71.5. I finished up a lot of job quests that I hadn't done yet after getting to max level, Paladin, Monk and Astrologian, and I finished up the Tank class quests from Shadowbringers. By doing so I opened up an extra questline that only becomes available when you've cleared all the class quests. It ties the stories together neatly and shed light on an unexpected character.. And that's all I'm going to say about it. All of this though tends to take up quite a bit of time and it was nice sitting down and just getting all that stuff done and getting bits and pieces of additional story and lore along the way. It's one of the many things I love about this game and seeing as I still have a ton of jobs to level I'm sure I will get to see much more awesome story bits for the coming few months.
As it stands now I still have to level 9 battle jobs. Three tanks (Dark Knight, Warrior, Gunblade), three melee (Samurai, Dragoon, Ninja) and the ranged physical DPS classes (Bard, Machinist, Dancer). I have started on Samurai because it shares gear with Monk and it means I can get rid of all the sub level 80 gear once I'm done leveling. After that I may switch to a ranged class to keep things a bit more interesting. I'm really digging Dancer right now so it may actually be the class I'm going to focus on after I'm done with Samurai instead of Dragoon which was the original plan.
Next to my battle jobs I've also made leaps and bounds in leveling my crafters. Right now Leatherworker is the only job that isn't level 70 yet, but I'm sure I won't be too far off. Right now it's sitting at level 66 and about two-third of the way to level 67. All my other crafters are level 70 or 71 and I'm quite content with that. Once my Leatherworker hits the level 70 treshold aswell I may start looking into the whole Ishgard crafting thing while simultaneously doing the quests in the Crystarium for the massive experience boosts that they give. After that the only classes/jobs that I still need to level are Fisher and Blue Mage and I think I will get to those in due time. Fisher is sitting at level 48 and Blue Mage at level 10.
It may sound a bit odd but having all these leveling goals is what is making me have so much fun in the game right now. I may be a bit of a machine when it comes to leveling, I get very single minded and focused on getting things to maximum level but for some reason this helps me relax and wind down. It also helps that the game rewards you with titles and gear and apparently mounts for getting everything to maximum level so that's an extra boost to my motivation. Sometimes it feels like I'm feverishly playing the game. Pushing myself to my limits in how much experience I can cram into one session and being exuberant when I get to where I want to be. I may even label myself as a bit obsessed sometimes, especially on days like today where I play for hours straight to get things done. I don't consider it a waste of time though since I gain so much satisfaction from my play sessions, and that is what is enjoying your hobby is all about right?
I have thought about what I want to do once I do get everything to level cap. I guess the next thing in line is to gear up all these jobs by running ex-roulette, raids and primals. I feel pretty confident in my ability as White Mage to dare to join pick up groups and it's nice to kit out all my classes in the best gear possible. I think I also want to start doing crafting and gathering related achievements to earn even more titles and gear. Then there are tons of things that I've not actively participated in yet. Golden Saucer stuff like Chocobo Racing and Triple Triad, PvP, getting one of the Stormblood relic weapons. There's just so much to do!
For now though I'm going to end my post here and boot my Playstation back up. All dailies have reset about an hour ago and after spending some time cleaning and typing I feel renewed for another session in the lovely world of Eorzea.
Untill next time!