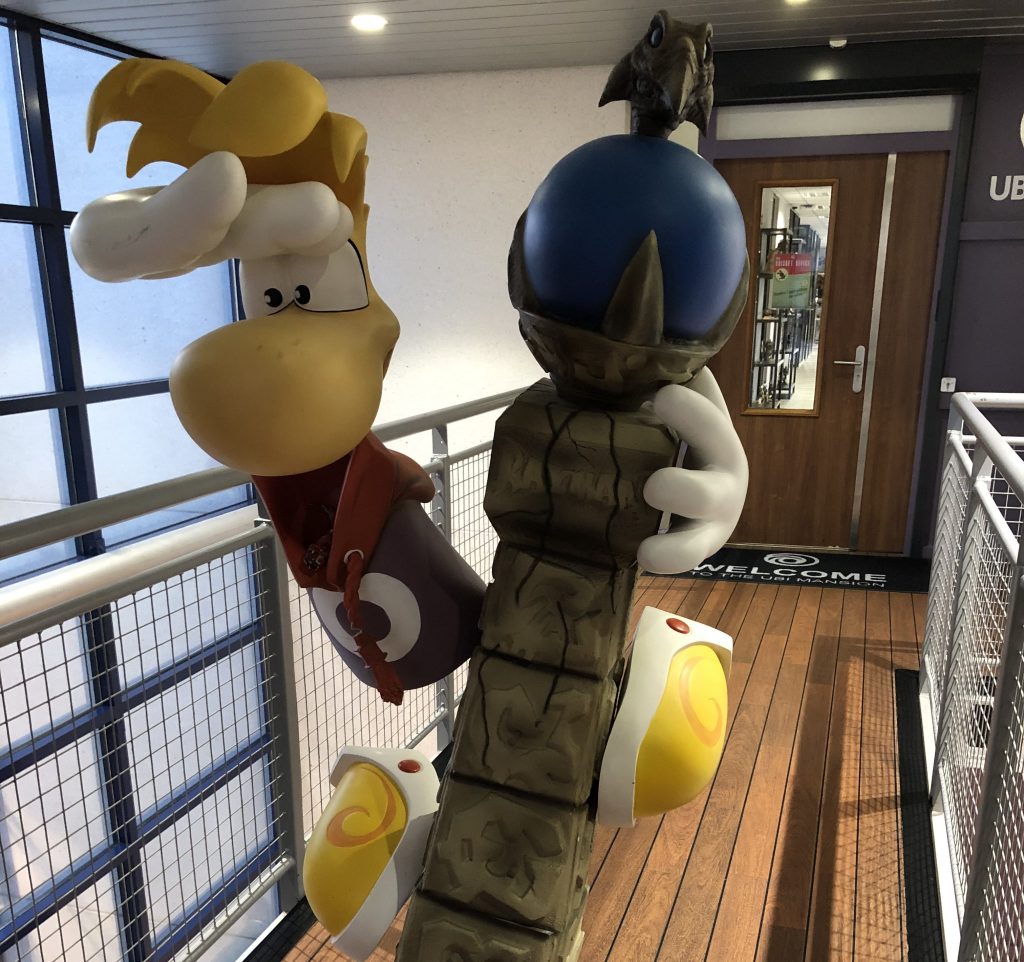 A few weeks ago one of my best friends took part in a Facebook giveaway to win entrance to the Ubisoft Summer Camp 2019 at the Dutch Ubisoft offices. To both our surprises he won and I was the lucky +1. So last Tuesday we made the journey towards the Ubisoft offices that were located near Utrecht.
I left work early because it started at 18.00 with a walk-in from 17.30. After traveling for a bit and searching an industrial area we managed to locate the building where Ubisoft was located. Due to the Dutch division being relatively small they had a small office space. Something we like to call "drie hoog achter" in Dutch to signify the relatively small and well hidden location of said office space. Then again, no development takes place at the Dutch offices. It's really just customer service and social media management so you can't really expect a full building like their HQ in France.
We were greeted by a few Ubisoft employees and entered what could only be their break room. They had setup about 15 PC's and various Playstations, a stocked fridge with tons of drinks, a popcorn and cotton candy machine and enough chairs for everyone to sit on. As people were slowly trickling in we were told the purpose of the evening. Basically we got to sample a number of games that hadn't come out yet, we were going to have a small competition, lots of pizza and just gaming fun in general.
The competition opened with a 20 questions quiz about Ubisoft related things, me and my friend ended 7th place, playing Trials Rising and playing a Trackmania Turbo track. Eventually two younger boys won the grand prize and they were really happy with it. As for the games they had on offer… We played some Trackmania, some Trials Rising and some Roller Champions which is probably going to be Ubi's counterpart to Rocket League. I'm not gonna delve too much into detail about this game because they were pretty strict with us not being allowed to make recordings and stuff. In essence it's a 3v3 game where you're on rollerblades in an arena and it involves scoring points. That's all you'll get out of me.
All in all me and my friend had a nice evening. The Ubi employees were nice. We met up with all kinds of people who enjoy games aswell. We got to play some games, we had pizza and we ended up going home with a goodiebag. I'm not a huge Ubisoft fan, most of their IPs don't really speak to me, but they are one of the nicer companies here in the Netherlands when it comes to social media presence so it was really nice to spend an evening there. They had nice decorations up with Rayman greeting all visitors that entered the 3rd floor where they were located. You could see that all the people who work there were passionate about what they do and it rubs off on the guests. It was a good evening out and I'd do it again next year, even if it means it will take me two hours to get home again (in Dutch standards this is a lot since you can basically get out of the country in 2 hours).
Finally a small FFXIV update. My Black Mage hit level 80 last Monday. I'm going to retire that for the rest of the expansion, I really don't get along with the job, and this weekend I will start leveling Red Mage. After that I should be done and have the title "Soul of Magic".