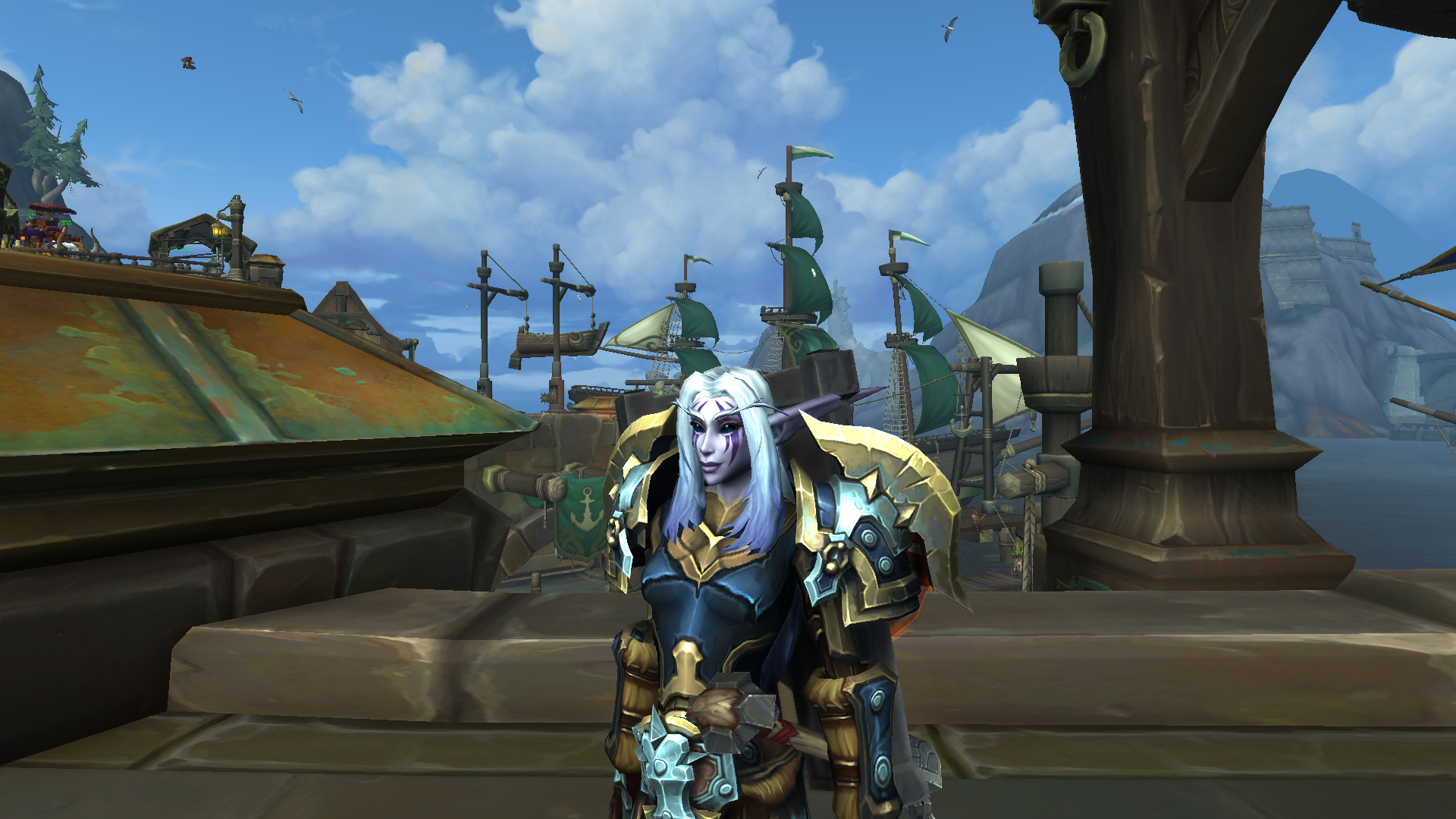 Yesterday Blizzard announced they're extending the 100% bonus experience buff untill the prepatch for Shadowlands. A lot of people were really happy with this since it meant they could invest a bit more time in getting up the classes and races they wanted, mostly to unlock Heritage Armours but maybe also to try something out they haven't played yet.
Personally I'm not that excited about it. I've leveled enough for now and am focusing on catching up on Battle for Azeroth things on my Warrior instead. That's why I was happier with the other announcement Blizzard made, that they were doubling reputations gains for a month with Legion (meh) and Battle for Azeroth reputations. Seeing as I've been playing my Rogue for most of this expansion my Warrior is woefully behind on every reputation. Which means this 100% buff to all reputations gained is actually something I'm very welcoming of. It gives me the time to level up all the reputations twice as fast as I'm doing now so that I can unlock more mounts and other stuff! The only reputations that are excluded are the ones that they added with the latest patch, which isn't very strange since it's current content and still relatively new.
Our raid team for Shadowlands is slowly starting to take shape. I will be one of the tanks together with a friend who will be playing a Deathknight. Maybe it's not ideal to have two plate wearing tanks but we complement eachother on resistances, with me being a bit better against physical damage on my Warrior and him being better against magical damage. I'm not really looking at all the stuff that is being datamined and gained through the Shadowlands Alpha right now, mostly because I want to go into the expansion and the story fresh. I know that the Covenants will be a thing and for min maxing you probably won't really have a choice when it comes to that. But I'll tackle that once I'll get there. I really like the look of the Kyrian armours though, so I'm kind of hoping that they will be the best Covenant for Protection Warriors. I guess we'll see.
For now we're trying to tackle a bit of normal Ny'alotha and hopefully some heroic aswell before Shadowlands hits. I'm also wanting to do a bit more Mythic+ and maybe get a +15 in. Warriors seem to be OP for Mythic+ dungeons this expansion and especially the Night Elf variety thanks to their Shadowmeld ability. I just need to get a group together and start tackling it, which is easier said than done. I still have some time for this though so I'm not too worried.
All in all I'm quite happily settling back into Azeroth. I'm doing my dailies on my Warrior and Warlock. I've transferred over my Priest from another server and turned her back into the Draenei she originally was. I'm poking about in world PvP, especially when there is an assault up and I'm running content I haven't run in a while like Island Expeditions and raiding. It's been fun and relaxing and also taking my mind off the whole COVID-19 situation. With a group of people to actually play with now I think I've found my MMO home again for the time being. And it feels good to be back.
This post was the third one of Blapril 2020