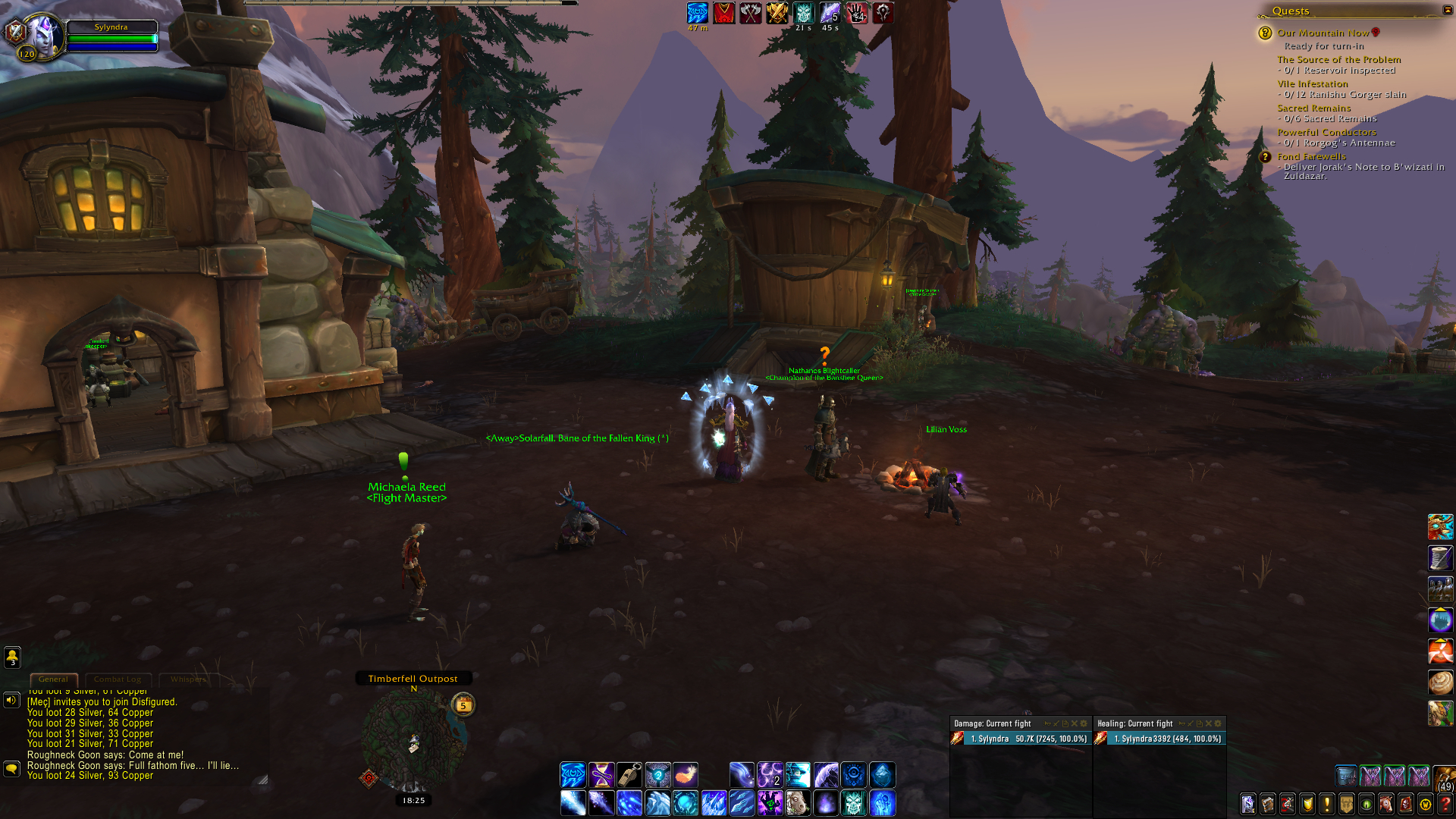 After waiting on my table for 10 weeks it finally got delivered last monday. This means that I now have a proper place to eat aswell as having a desk for my pc. As I was setting up  my PC I realized that I didn't have a network card installed that could handle WiFi. Seeing as how I really wanted to use my computer as soon as possible I ordered a WiFi adapter and had it delivered yesterday. At first it seemed to work fine but once I logged into World of Warcraft to play around a bit I noticed that I was getting frequent disconnects. At first I thought it was the adapter itself losing connection but then it seemed that my USB port was intermittently cutting power to the thing, thus causing my internet to disconnect.
After poking around a bit I realized my front facing USB ports seem to be the culprits. I've since moved the adapter to the back of my PC and it seems that has fixed the problem for now. I've not had a disconnect since so let's hope that it will be working flawlessly for now.
Eventually I will probably get an onboard WiFi internet card but in the meantime this adapter will have to do.
What this all does mean however is the fact that I have my PC back in action and thus I can get back into Azeroth, something I immediatly did as you can see in the picture above. Unfortunately I seem to not be one of the lucky people to get access to the Classic beta so the goal of me playing a bit of it this month will probably go out of the window, unless I find an invite in the mail somewhere in the coming weeks.
It feels nice to be back and picking up my characters again. For now I'm going to focus on the Mage and getting her up to speed with all the new raids and other content. It's really funny how, after almost 12 years, I feel like I've come full circle playing Mage now. It was the very first character I created when I got my hands on WoW and even though I found it to be extremely squishy, I always really enjoyed Mage throughout the time that WoW has been around. I'll probably forego rolling one once Classic is out, I just can't deal with the Vanilla squish but nonetheless I'm more than happy to play it on the regular servers.
Next to getting back into WoW I've also reinstalled Guild Wars 2. I'm not really sure why, I think it's mostly to do with the morbid curiousity about the game that seems to surface every now and then. When I bought Guild Wars 2 I really enjoyed it for what it was but after a while I started to miss the standard MMO tropes that came with being a WoW player since forever. Not really having the whole tank/healer/dps setup was odd and the lack of dungeons and raids (at the time) was really frustrating aswell. The story was compelling, but just not compelling enough to keep me coming back. Over time I've reinstalled the game a few times and even though I would always tell myself that this time I wanted to stick to it longer and level up more I never did.
This time though I'm just gonna dedicate a few hours a week to just playing the game and make some progress towards higher levels. I may even pick up the expansions when I get towards the end of the "vanilla" content, but I'll have to get there first.
All in all I'm quite content to have my PC back, mostly so I can sit down and use my own keyboard and mouse instead of a silly laptop plus it's giving me incentive to sit down and blog a bit more again. So expect more posts to come!