Honestly on launch day I can't really ignore the fact that Overwatch is now officially playable. I dipped my toes in earlier this evening after dinner, but a pounding head and an overwhelming desire to sleep drove me away from the game to relaxation instead. Trying to learn new heroes and staying with the pace of the game while also trying to not fall asleep in my chair wasn't really doable, so I'll probably play some more over the week and then talk a bit more about it aswell.
Instead I want to talk a bit about Fire Emblem Fates: Birthright.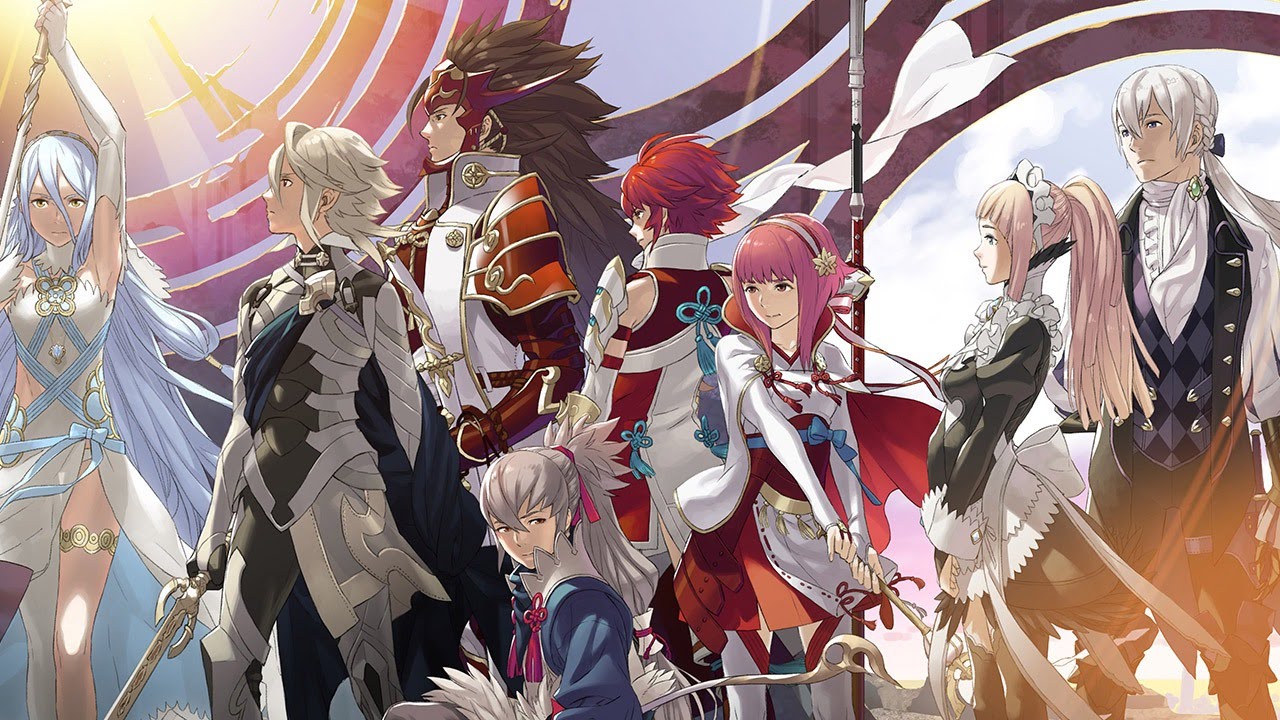 A local multimedia store had a nice sale going this week. Buy three games and only pay for two. I took this opportunity to nab a copy of Mario Kart 8 and Super Mario 3D World for my WiiU but also my very first Fire Emblem game. I have heard a lot about the series and they seem to have gotten positive reviews, plus I have a serious weakness for JRPG graphics in a game so I got the last nudge I needed to pick up the game and experience what it's all about. I picked Birthright because apparently it's the easier of the two latest Fire Emblem games that are out now. I plopped the game into my 3DS last night and played for a bit before hopping onto FFXIV for my roulettes. I've also played a bit on the train to work this morning and on the way back home and I think I'm done with the prologue/tutorial part, which takes about 1.5 hours to complete. I unlocked my castle and built my first building and now I'm kind of poking around what exactly I need to be doing to advance in the game. I think I'll need multiple playthroughs in this game to begin with because the game lets you choose multiple storylines and I kind of want to explore them all… But let's just start with the one I chose: the Hoshido story. I play the game on Classic mode since that is apparently how it's meant to be played and I managed to already get two of my dudes killed off so that's a good start, right?!
So far the story is a bit thin but the graphics and music of the game are absolutely stunning. I haven't been able to skip a single cutscene just because how breathtaking the design of this game looks. I like how you can customize your character up to a point and how they allow you to switch your hairstyle halfway through the game. As said I'm only 1.5 hours in so I can't really comment too much on the game yet, but it looks to be an epic experience and I've currently set aside all my other handheld games to play it.
From what I understood the story of this game is cut up in three separate games so if I would want to experience it fully I'd need to get my hands on the other two paths aswell. However since this is my first game and I'm not sure how much I like the franchise yet I think I'll stick to finishing Birthright first, and then I can always look into getting Conquest and/or Revelations later. Maybe Nintendo will let us purchase the other paths for cheaper when the games are out longer. Who knows. For now though the game has really captivated me and I want to know how the story unfolds and how bad (or good) I really am at the strategy parts of this game.
Vacation Inbound
My two-and-a-half weeks off are getting closer and closer aswell. With officially only 5 days of work still ahead of me I can feel my body ache for some nice relaxing time off. My vacation starts on June 2nd and I won't have to go back to work untill June 20th. The idea of having 18 days off is seriously amazing and I've also booked a 4-day citytrip to Lisbon to get me out of the country and the house for a bit. I hope I can use this time to sort through a lot of junk on the attic and in the shed, tie up loose ends in my life, work out a lot and maybe finish a game or two that I have bought over the years. It's just a really nice feeling to not have any obligations or alarm clocks in my life for a bit and that I finally can spend my time the way I want to without feeling guilty, because next to having 18 days off I also have the house to myself. My father and his girlfriend are going on vacation to Canada for almost 5 weeks, and I will have the house and car to myself for that time. So yay for me!
As for the rest of this week, I'm going to be very busy so I doubt I can get much gaming hours in. I do hope to push my Machinist to level 50 though with my Monk trailing not that far behind. But Overwatch will dominate my free time the most.