September is in full swing and I realize I haven't blogged in a while at all. I really wanted to post every day during August, but I really was an uninspired mess and I didn't want to write subpar blogposts just for the sake of blogging.
My work has been an exercise in frustration. It's been busy, more busy than before, and now you notice that some of your coworkers are just not dependable. We have a few around who do about half the work I do in a days time, while the other half they are looking at their phones, Facebook or even watch Netflix while "working". It's sucky and it's making me very grumpy. Not that I'm not happy working there, the job is fine and I get along with most people. It's just those few that suck all my energy out. Oh well.
In gaming terms I've been spending a lot of time in Azeroth. Legion launched a little over a week ago and I've barely picked up anything else. Now with the mobile companion app I'm even more invested in the game than I've been since Wrath of the Lich King days. It's nice having a "fresh start" of sorts and I've been happily whacking away on my Warrior, Sandrian. I think it took me about 4-5 days to get to max level. My personal favourite zones were Val'Sharah and Highmountain, mostly due to the plot twists in the stories there, good and bad. Val'Sharah broke my heart, Highmountain made my jaw drop. Only Stormheim I didn't really enjoy, with the Horde vs Alliance conflict saving atleast a bit of the zone for me.
I've also stuck my nose into the Rising Event on FFXIV today and took a few screens that I want to share here.
First off the amazing dressup of Ul'dah. I really love all the shinyness and banners and everything. Square Enix did a great job.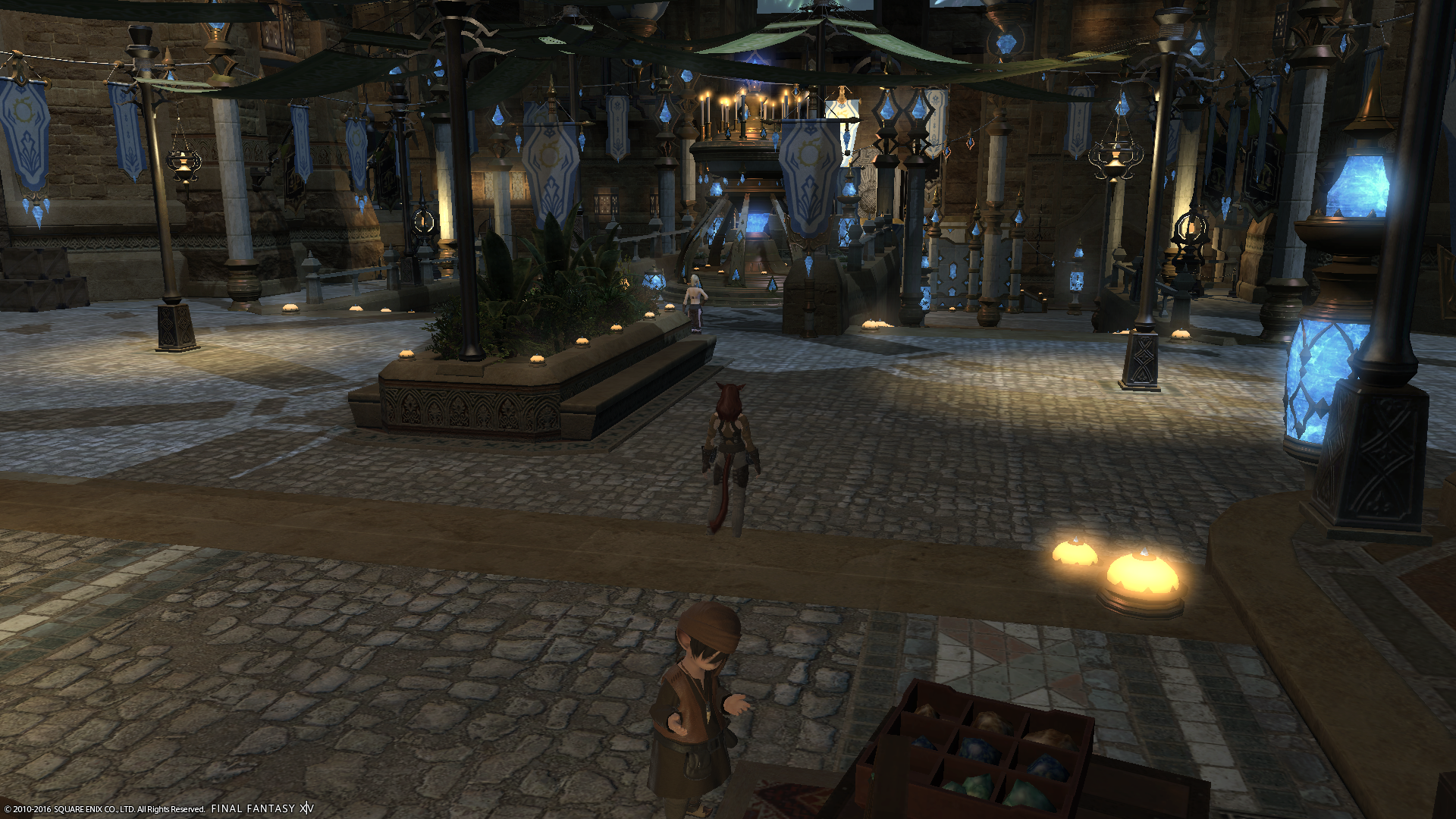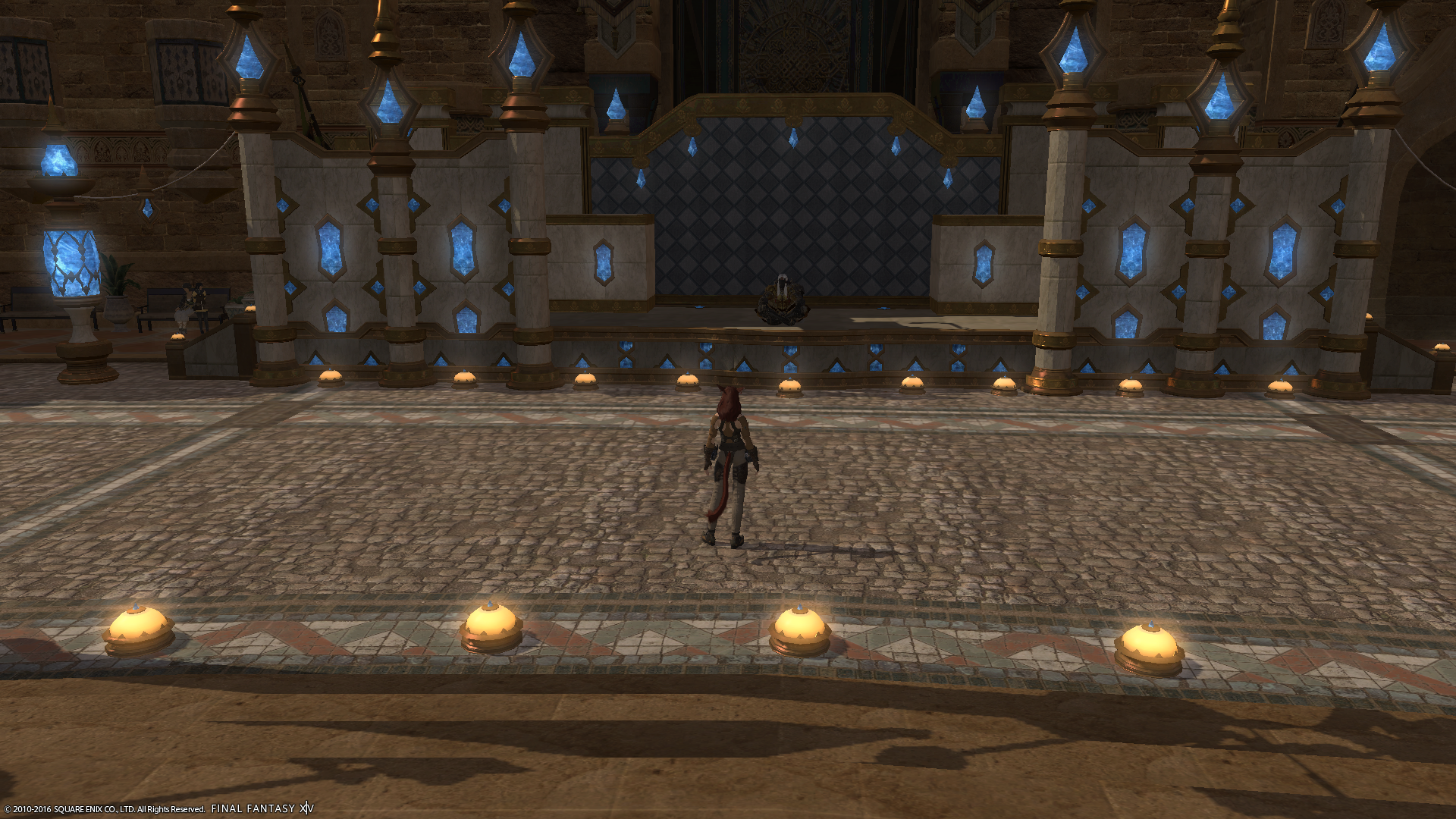 I got to play out the Calamity on stage…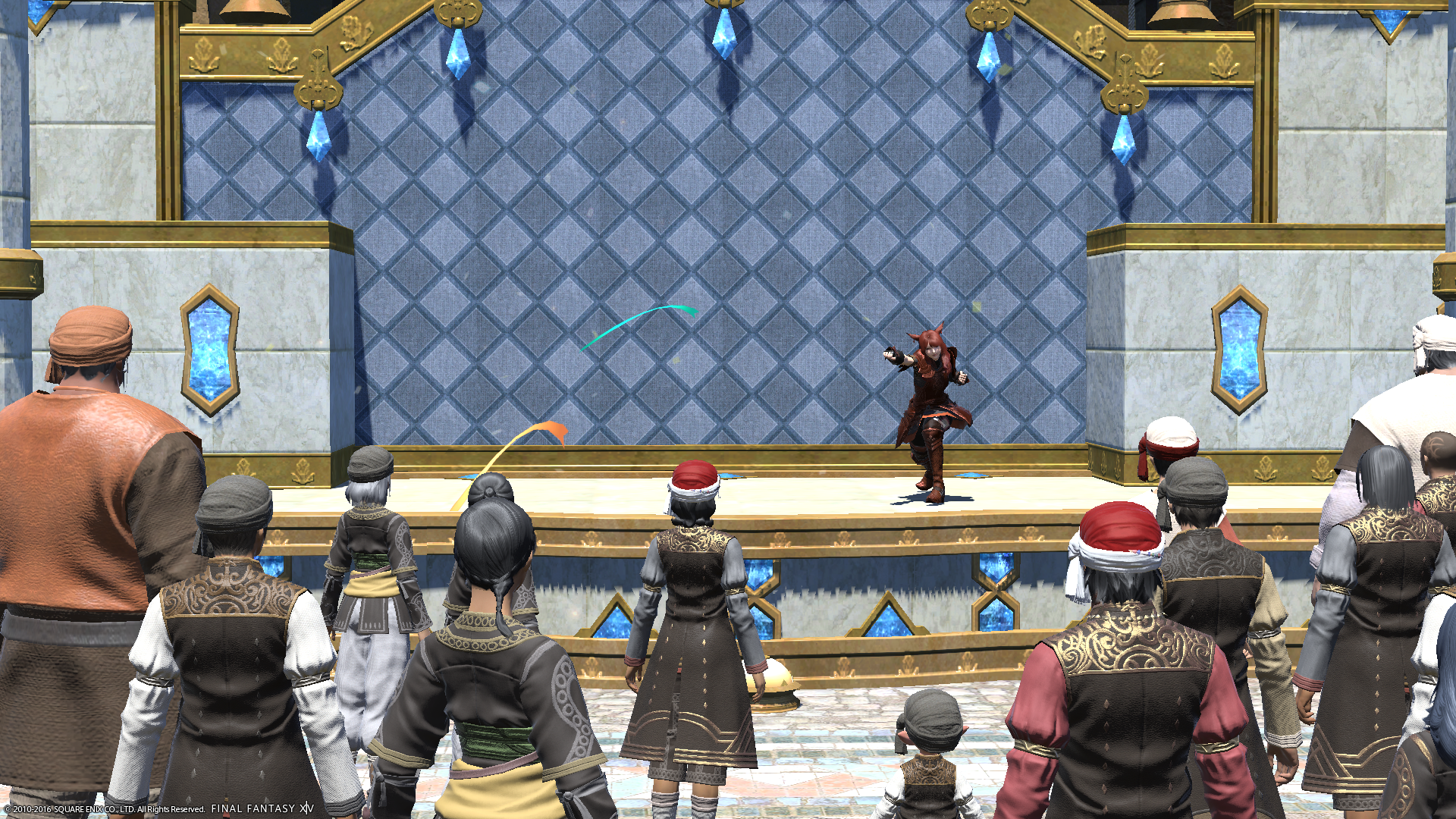 And then ran into an old friend who I watched the fireworks with.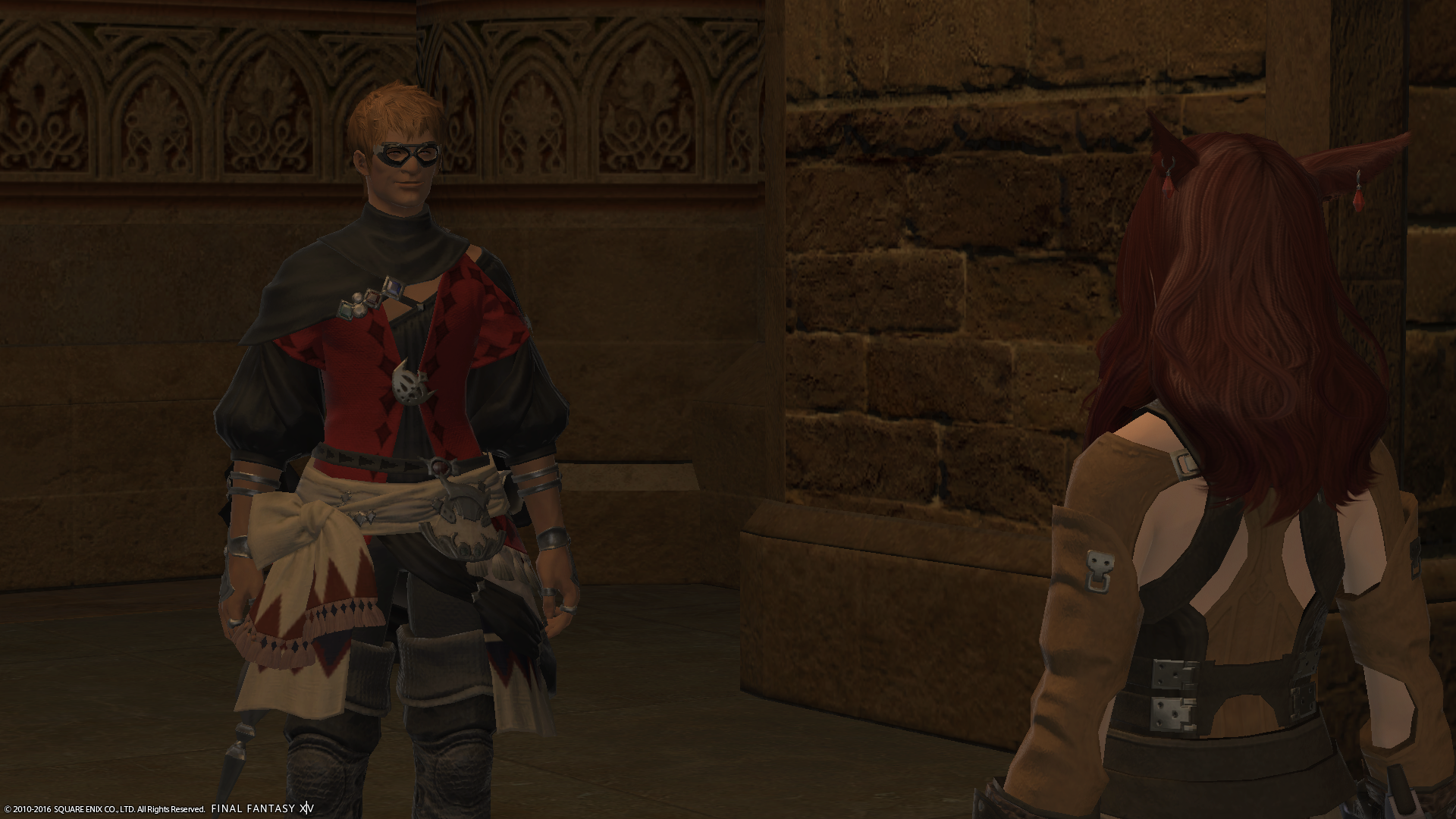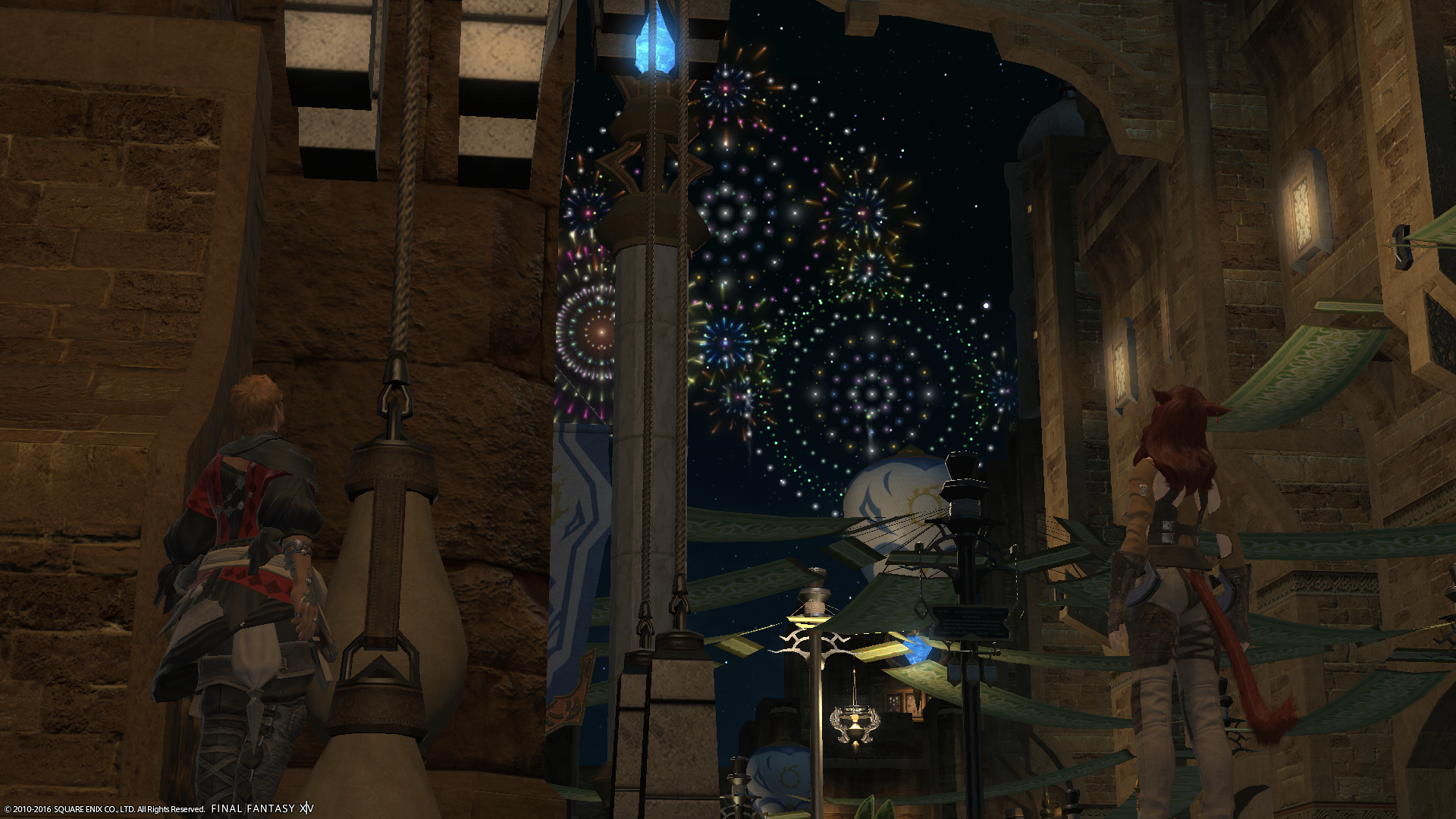 Followed by a huge SE wink to a very familiar character.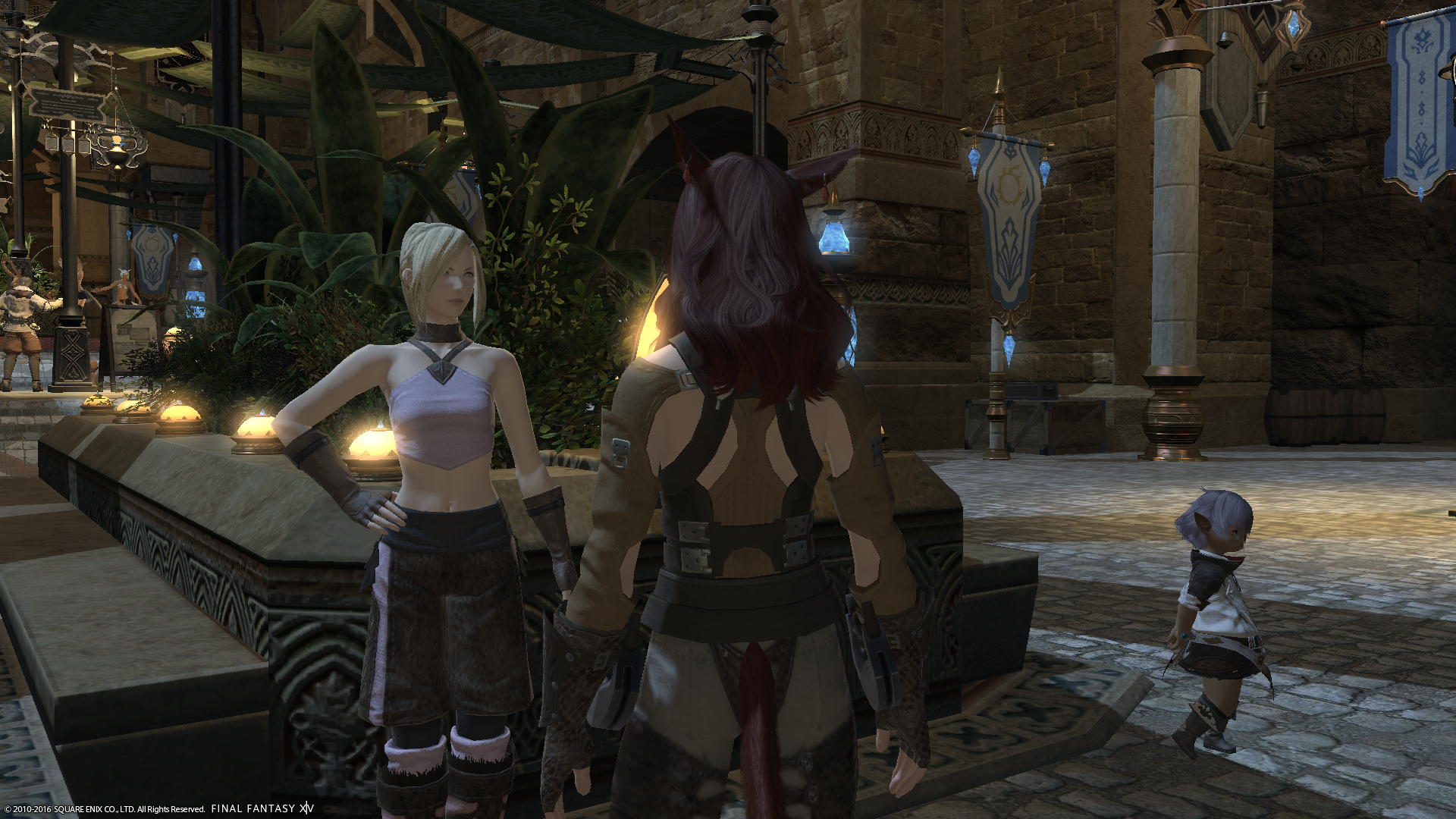 All in all it makes me happy to see SE put so much effort into their anniversary celebration. It's nice that we as players get appreciation (and ingame goodies!) and I always find the whole thing charming. Ofcourse it wasn't the same magnitude as the celebration last year, but still.
I'll try to blog a bit more again. I'm still a very uninspired mess, but I do want to share some of my ingame adventures with you guys! Plus I still need to review my August goals, so that is a post that will definately come along.