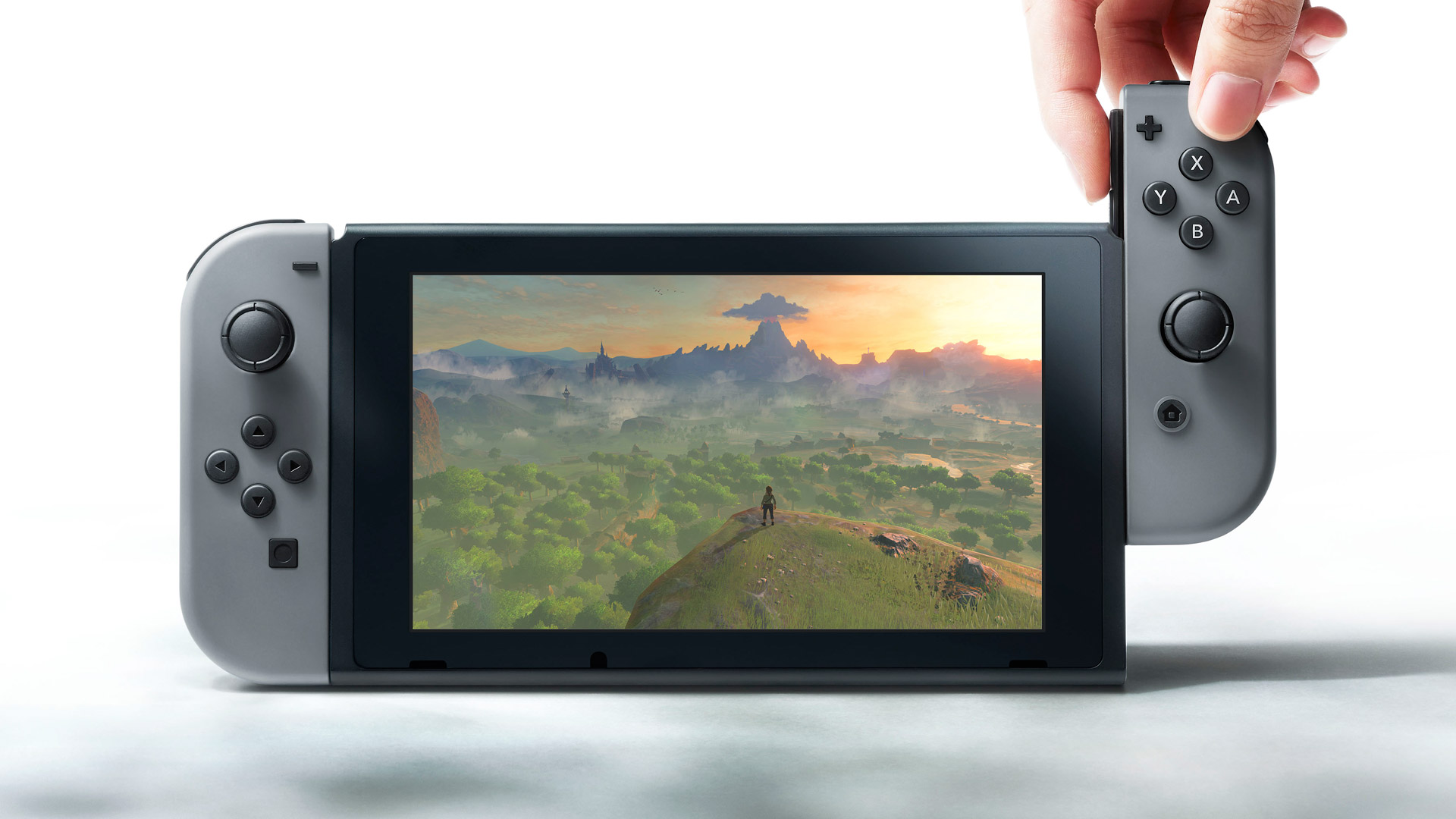 I know I'm a bit late to the whole Switch hype, but I needed some time to get my thoughts in order and be able to really express what I feel about this new console, the games that Nintendo announced for it and whether or not I would want to buy it at launch.
First up: What do I think of the Switch as a whole?
So far it looks to be a good console. Nintendo needed innovation and something to compete with the PS4 and Xbox One and I think they may have hit the right angle with the Switch. Not because performance wise it's better, but mostly because they are making console games mobile. They have tried this with the WiiU aswell, but unfortunately the concept kind of failed. Now with the Switch there's no more need to turn off a game because you have to travel somewhere… You just take the game with you! I loved this concept the moment Nintendo showed us at first and I'm still in love with the concept as of now. The only thing I really wonder about is if Nintendo will do away with the 3DS because of the Switch… But that is something they need to decide on their own. Personally I'm still in love with my 3DS and I hope they can let the two things co-exist for a while yet.
Onto some other details. I think the price tag is too high to warrant buying a Switch at launch. It's €309-329 here, and then you only get the console with no games. Obviously the same was the case for the PS4 and Xbox One launch. And if I didn't already own a WiiU and a PS4 with an enormous backlog to work through I probably would have taken the bait and bought a Switch at launch (with the new Zelda game). Right now though I just can't justify to myself to buy one so I'll probably hold out untill the after the Summer or around the Holidays of 2017. Seeing as my plan is to make a big dent into my gaming backlog this year, I feel like I can't invest into a new console when I barely touched it's predecessor in the year that I've owned it.
The amount of games at launch is also kind of disappointing. They really hope Zelda will carry the system long enough that people will invest in it. It's a gamble, but I hope it pays off for Nintendo. I do realize that PS4 and X1 didn't have many launch titles either so I can't really say something about Nintendo not having that many titles at launch either.
All in all I think this could be a succesfull console, provided Nintendo makes a steady stream of first party games for it. I could do with a new Donkey Kong, Kirby or even a cool Disney title to make this console interesting for me.
The announced games
As far as first party games go, I'm mostly excited for the new Zelda game, the Super Mario Odyssey and Splatoon 2. I'm doubting if I want Zelda on my WiiU or the Switch though. I really need to know the differences between the games before I decide. Super Mario Odyssey just looks cool. Mario sandbox games have been quite succesful so far so I hope Nintendo makes this one just as good as Galaxy was. I've never actually played Splatoon but maybe the Switch will draw me into the game.
Now as far as third party games go. Hell yes Dragon Quest! I fell in love with the series after purchasing DQ7 for my 3DS and I will definately purchase DQ11 for the Switch. Next to that Square announced a new RPG especially for the Switch which is always something to be excited about. I also know Yooka-Laylee comes out for the Switch and the makers promised Nintendo players something extra over the other platforms so I'm actually brought to doubt whether I want that game on my PS4 or on the Switch. There are definately some things to look forward to on this console, but I'm unsure if I will buy games for the Switch when they also come out on the PS4 which, by all means, probably has better performance.
I am kind of disappointed by the Mario Kart 8: Deluxe. It really is just a port of MK8 with some added tracks and characters and I'm not sure if I want to invest in that, owning the original one on the WiiU.
So will I buy a Switch?
Eventually, yes. I think I'll hold off on buying a lunch model. I rather wait untill bundles appear or when it might lower in price a bit. If there's anything I learned over the years the prices of consoles and games drop really fast so it's probably better to wait a bit. I also want to see the library Nintendo builds around the Switch over 2017. I really hope they have more games planned than they initially let show, but I guess only time will tell. Next to that I already stated that I have a huge backlog to work through, so I can't justify to myself to buy a new console anyway. Not when I have so many unfinished games lying around. But maybe around the Holidays… maybe I will get a Switch.