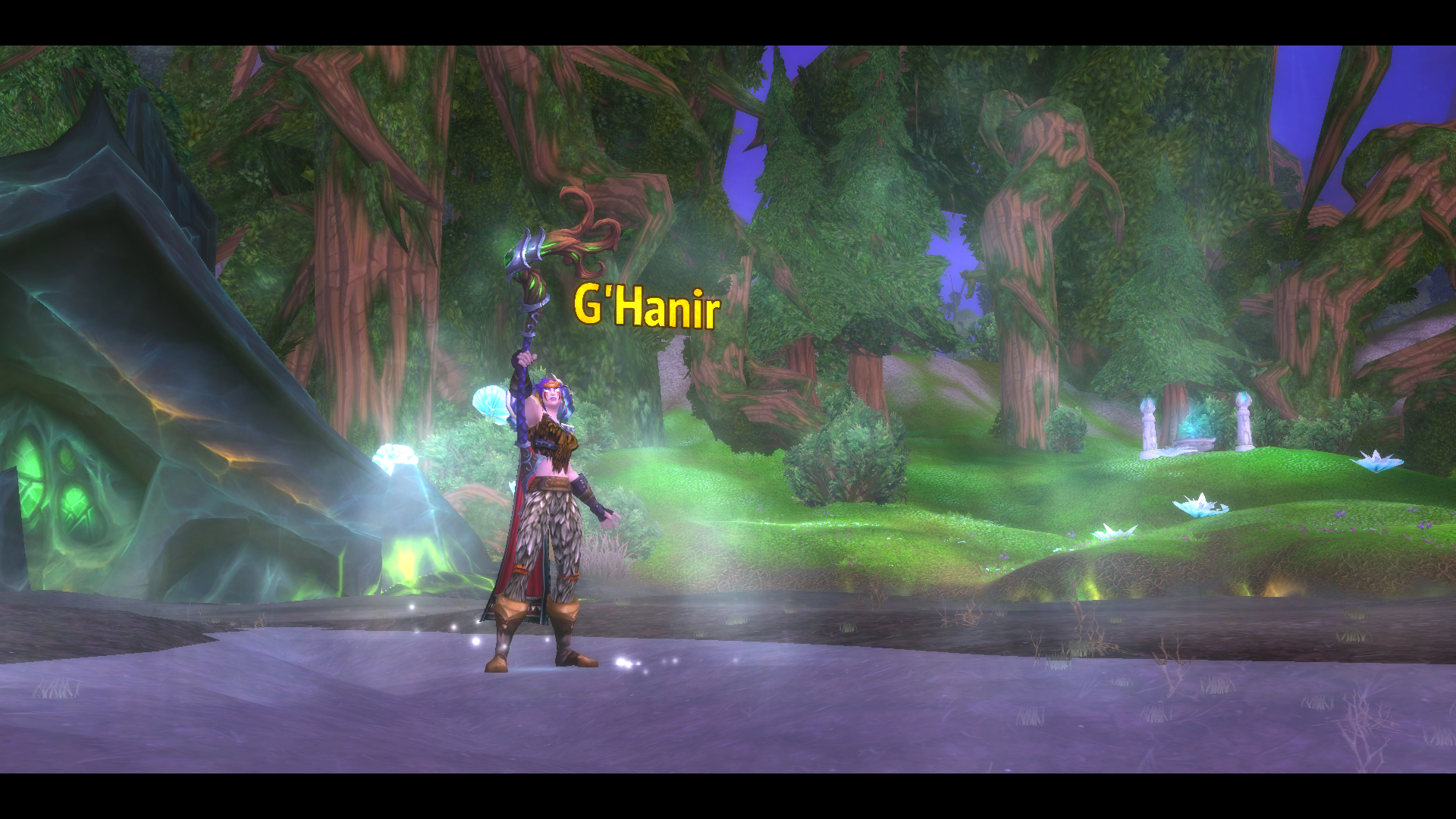 I've been searching as to what I want to do with my free time lately. I've been watching the Good Wife religiously next to going to the gym four times a week. This means that my Tuesday and Wednesday evenings are taken, as are my weekend mornings. I tend to not really feel the need to game during those weekdays, so I either play some Mario on my 3DS or just lay in bed watching Netflix untill it's time for me to sleep.
Mondays and Thursdays are my regular raid nights for the moment. We've been pushing through heroic Nighthold and are close to downing our fourth boss: Krosus. I'm kind of getting the hang of Fury properly now, especially on single target fights. I do however need to improve on add fights, but that's something I want to tackle later on. I'm done with my Arms weapon for now, after having reached rank 35 and I'm not really interested in persuing any additional points in my Prot weapon either so I can finally devote all my AP to Fury again. I'm currently on Artifact rank 39 so I still have some way to go. I guess not participating in that much Mythic+ content or pugging stuff seriously hampers your AP gains, but well. I kind of decided that I don't want to make that big of an effort.
In the meantime I felt that familiar itch that something was missing. I have always had a max level healing character throughout every expansion, mostly it's been my priest, but I don't really enjoy playing Holy right now so I've looked around to other classes. Mistweaver Monk is quite a pain to learn. It's completely different from any other healing specialization I've played and seeing as she's Horde on top of that I quickly dropped that option. Not enjoying Shaman healing in general and not really knowing if Holy Paladin would be a viable option for just running Mythic+ content I decided to transfer over my little Druid and level her instead. I've always enjoyed playing Resto and the playstyle itself hasn't changed significantly over the years, which is a plus. When I transferred her over on Friday she was level 91 and yesterday night I dinged 100 by just casually going through content. I picked up the Resto artifact first so I can start filling that up and taking a leisurely pace to 110. I enjoy healing again so I hope to get her to 110 in the not too distant future so I can tackle some content on her. We are really lacking healers for our Mythic+ runs so it's going to be nice to be able to fill that slot. As long as I'm having fun doing it.
The Iron has Risen
I've been doubting to get back into Destiny for a while now. I know Destiny 2 is coming and I feel like I need to "finish" up the first game atleast before it comes out. So after a bit of a hassle I was able to buy the Rise of Iron expansion and reinstalled the game on my PS4. I had gotten a level boost with the xpac which I used on my Hunter. I've played Warlock throughout most of the game, but I feel like it's time for something fresh. I used the previous level boost on a Titan (the one that came with Taken King) so Hunter was really the only character I hadn't levelled yet. So with that I want to start the game anew, with a fresh character and a fresh outlook. Hunter time it is.
I'm not really sure where to start and I'm not really sure how much time I can devote to Destiny as a whole, but I do want to experience this latest expansion and all the things that have changed since the last time I've played the game. With the Rise of Iron book though I atleast have some goals to work towards. And I had a nice exotic helm at the ready for my Hunter so I'm all ready for that progress to max light level, while also finishing up the many questchains I still have left.