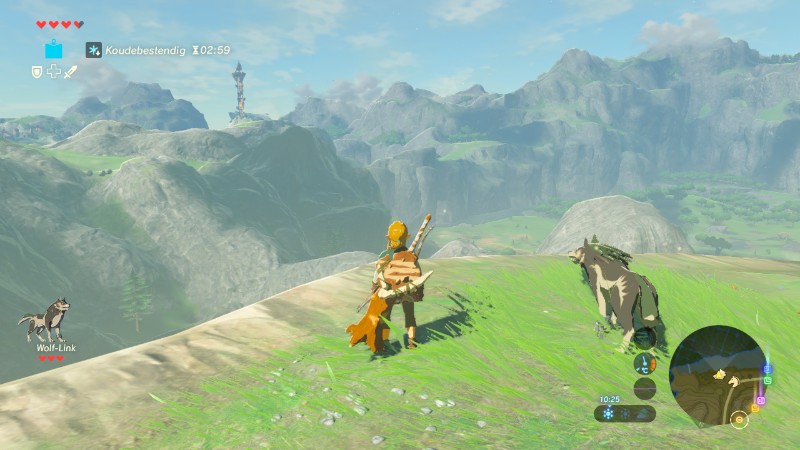 So. Seeing as how it was my birthday yesterday I finally got my hands on Breath of the Wild.
I actually wasn't planning to buy this game at all. I was going to wait untill I got a Switch later in the year and then buy it, but plans change. My dad needed a gift for my birthday and seeing as Nintendo has this habit of not really letting prices drop on their games well… I opted to ask for Breath of the Wild. And I'm extremely glad I did.
So far I've been really enjoying the game. I'm now (only) 6 hours in and already made my way to Kakariko village. I have had some distractions along the way. I've seen the Game Over screen more than enough already thanks to trying to swim in tar, icewater, getting killed by guardians and accidentally blowing myself up with bombs. Yet I love every minute of it. I love the weapon diversity, I love the bow and arrow gameplay. I like the fights and I already tamed my first horse! Yay for me!
All the little side things like taming horses, cooking, blowing up ore, picking herbs, catching bugs… Hell I even apparently activated a fairy thing. It's all very well made and it will probably keep me busy for quite  some time. The map of Hyrule is seriously big and I've only touched upon a tiny fragment of it so far… I can't wait to see what's around the next corner!
P.S.
I also found out how to take screenshots on my WiiU. It's a bit of a hassle but the result shows at the top of my post I guess. And yes my game is in Dutch.