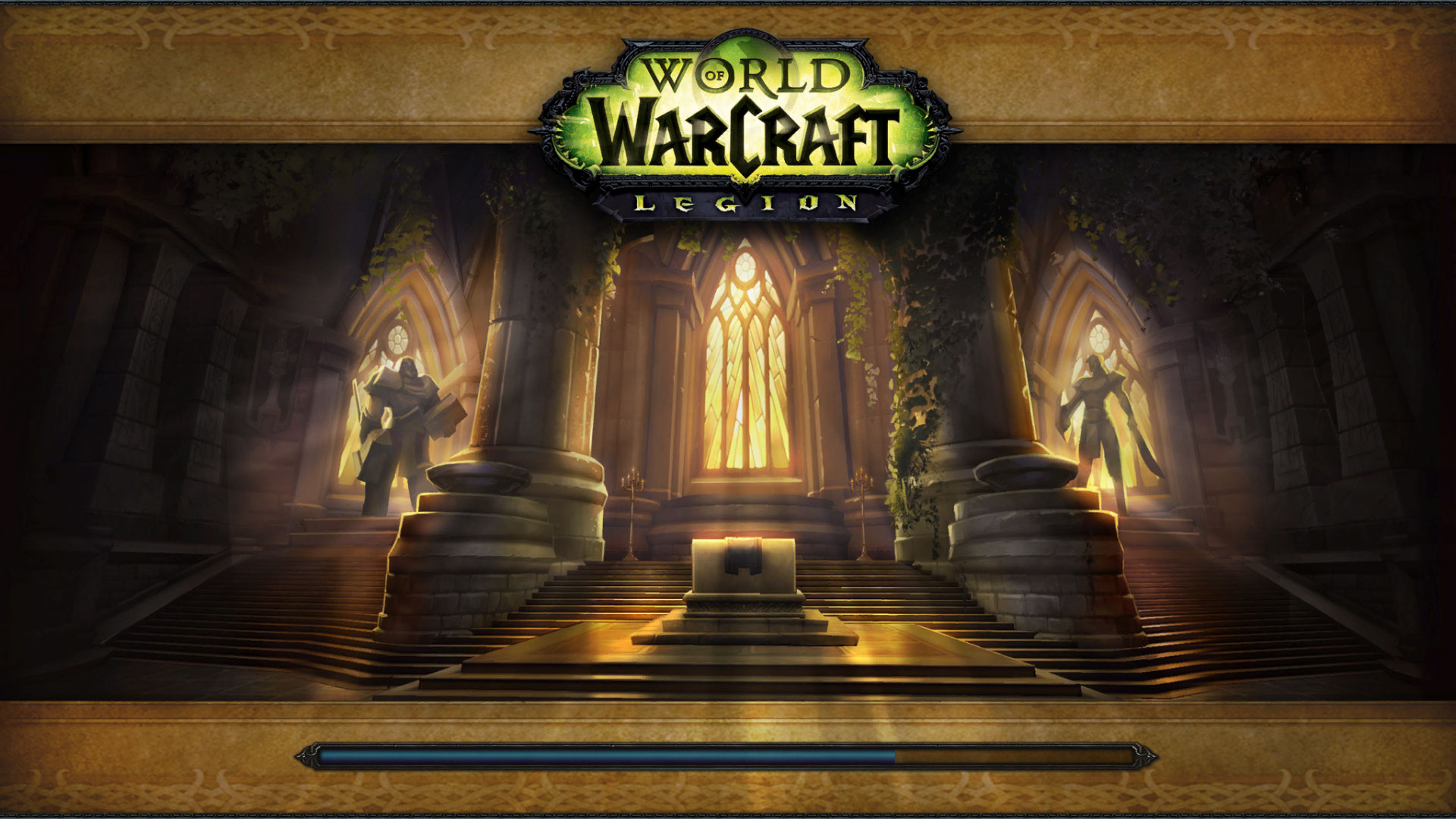 As I write this post I'm feeling much better than I did before. I finally have Thursday off again and the stress of work has left me completely. There's still some things that need addressing on that front but for now I'm enjoying my free time and working on some of the goals I've set for myself at the start of this month. On a side note, it's really unbelievable that it's already December. 2017 has flown by and I'll be happy to go into 2018 with a clean slate.
So what I wanted to talk about.
I've been making steady progress on my Paladin. I've landed in Legion and did the first few of my Class hall quests and started off in Stormheim as my first zone of the expansion. The choice to dive into Stormheim first basically came down to two factors. Overall it was probably my least favourite zone to navigate without flying mount and I want to get it out of the way as quickly as possible so it made sense to tackle it first. Secondly I've never done this zone from Horde perspective and I was really curious how the whole Sylvanas/Greymane story looks like from the other side, so there's that. By the time of writing this post I've made my way to level 102, gone through the Exodar scenario and am neck deep into my Class hall lore. I have to admit I'm pleasantly suprised by the Paladin Class hall. The only lore I've actually finished has been Warrior, Hunter and Druid (and almost Demon Hunter) and nothing feels as organized and military driven like the Paladin story.  I like that I have Lady Liadrin as follower and seeing all these familiar faces from the past 10 years I've been playing WoW. The only character to fall out of theme for me is the Tauren Paladin representative simply because Tauren Paladin are still new to me and I've never experienced their lore.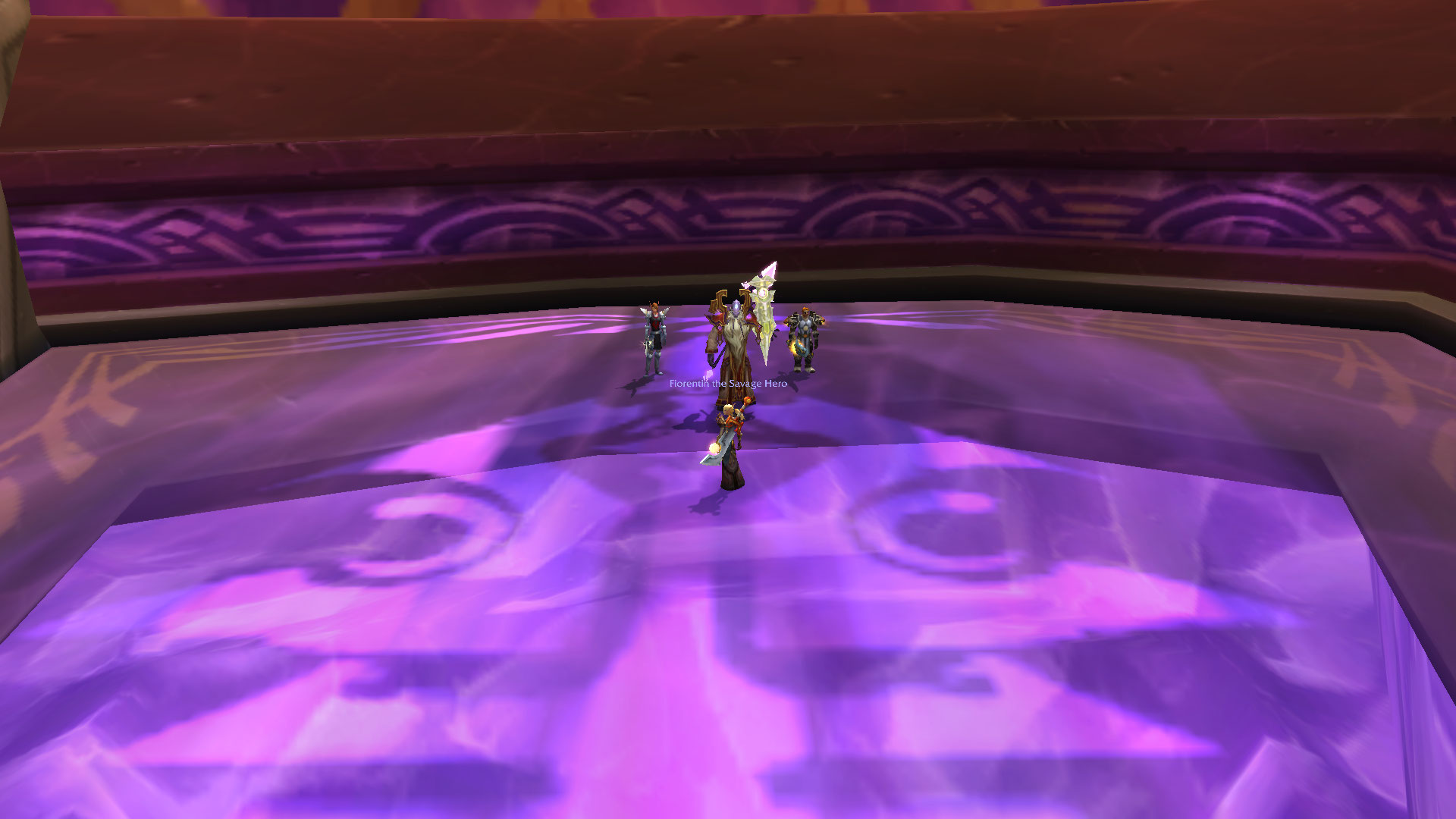 I'm also more fond of my Ashbringer than I realized I would be. I know that in Vanilla it was a thing (especially corrupted Ashbringer) and it's one of the really fabled weapons in World of Warcraft lore. To me it's just a really pretty sword and it suits my Bloodelf just fine.
Just as a sidenote, I'm using Retribution mostly to level. I am planning to go Protection for dungeons/mythics/LFR and the like. I've always been a Protection Paladin on this character, going so far as to tank Icecrown Citadel and I really enjoy the specialisation moreso than I do Retribution or Holy.
All in all I feel like I'm on schedule in my WoW adventures. If I poke in my head a few hours a week I should be level 110 in no time. Then it's mostly gearing, making my way through the story and Class Hall stuff and eventually get my awesome Class mount.
Another thing I did today was finish reading "Name of the Wind". I was pleasantly surprised by the book and found it hard to tear myself away from it's contents. I've been reading a lot during the evenings and on the train and took a few hours today to finish up the last part of it. It's a really well written book with an extraordinary story. Some things may be a bit annoying to grasp, the currency system still doesn't make sense to me at all, but it's a good fantasy novel. It has a form of magic, heroes and villains, and mystical creatures. The choice to bring the story in the form of the lead character telling his own history makes things interesting aswell and I've laughed out loud and teared up at some points in the book. All in all it means that it's terrific to me and I can't wait to start the second book "The Wiseman's Fear". However I didn't plan on finishing so fast and now I'm a bit stuck with a hole in my planning. I still need to finish watching Punisher though and I'm sure I can use the extra time to make some progress in Xenoblade Chronicles or Pokémon.
As far as FFXIV goes, I've been running around on my Astrologian getting her to level 67. Only three levels off the mark now and I'm noticing that I'm mostly fine with taking an hour or two to play and then drift off to something else.  There's not really much to tell there since the level routine mostly exists of doing my beast tribe dailies and some roulettes. It's a bit boring and grindy but it's also a nice distraction when I feel a bit down.
All in all I feel like I'm making some decent progress on the goals I've set for myself. I may even expand and do more than I originally planned to do, but we'll see. Work is still being a major bitch with a lot of free days and people taking the holidays off. I'll be working extra and even though it earns me some extra money to spend I feel like I can do with all the free time I can get right now to replenish my energy and start working on being healthy again.