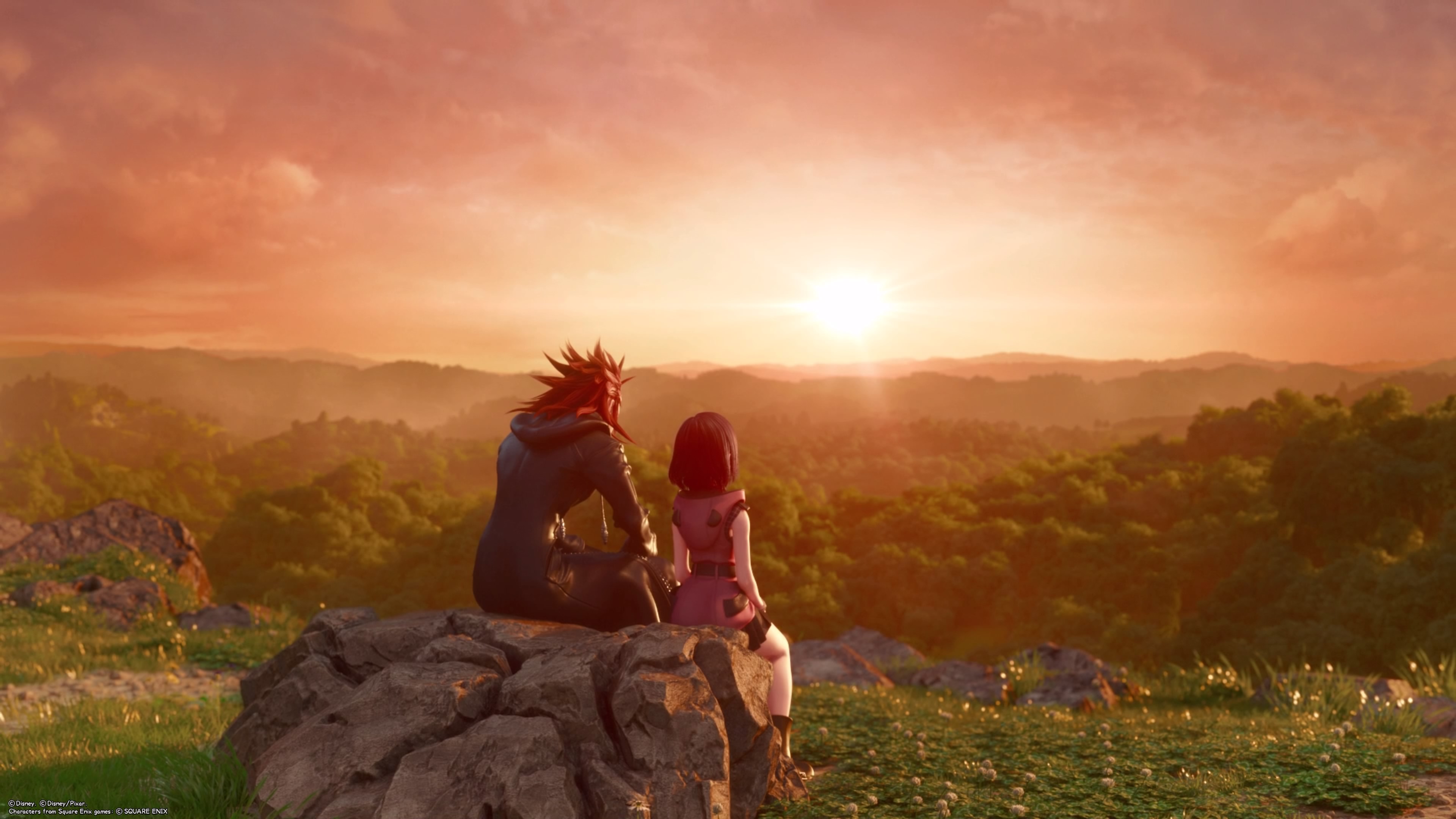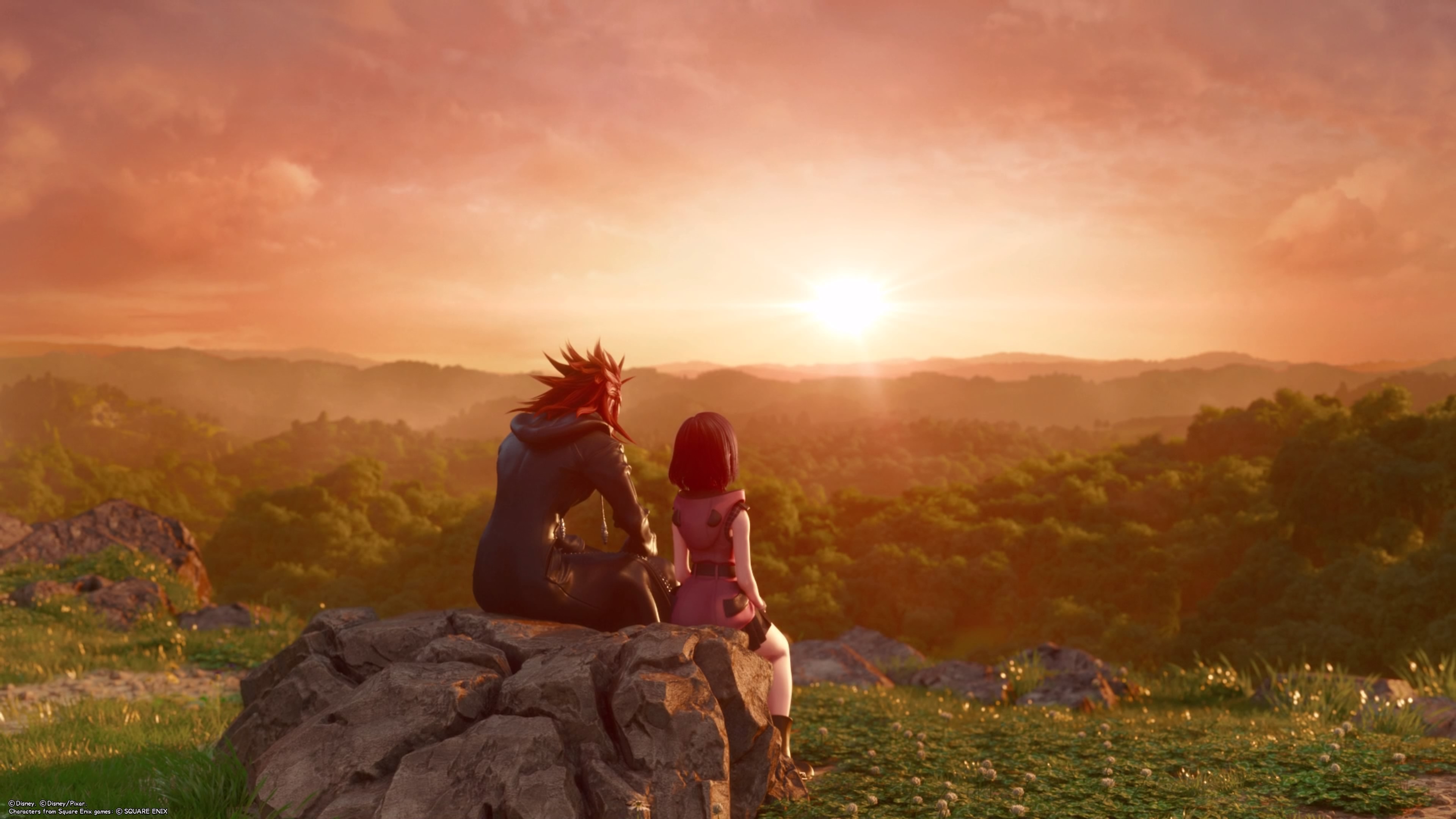 Last week has been a bit of a blur. Seeing as how I stayed up really late on Sunday to finish the Kingdom Hearts 3 story I managed to completely disrupt my normal sleep schedule for the rest of the week. I've been coming home tired for most of the days and on Thursday I was so tired that I went to bed at 20.00. I got a really nice amount of sleep in though so I woke up Friday more rested than I had been all week so I guess that's a good thing.
I did manage to complete the Lucky Emblems section on the Gummiphone in KH3 on Wednesday evening meaning I unlocked a trophy, yay, and the secret ending. The ending itself was really short and a bit confusing. You see Sora waking up somewhere in Tokyo, apparently in the setting of another Square Enix game and Riku waking up in the world of Verum Rex, which we got a glimpse of during the Toy Story storyline. After that though I decided I had enough of KH3 for a bit and decided on starting a new game this weekend. I may return on a later date to work on some more trophies but for now that chapter is closed.
The new game I picked was a game I caved on during the 7 days of play sale from Playstation: God of War. I've been meaning to pick up the game at some point and with some encouragement from friends I figured I might aswell start it now that I'm done with KH3. I've not gotten far with playing yet, I think I may have only played for 2-3 hours between yesterday evening and this morning but a few things have already stood out for me.
First off the game makes my PS4 Pro sound like there's a jet engine running. I normally keep the console in my cabinet with the door open so that there is enough air circulation for it to run properly. It's quiet when playing most of my games, hell I barely noticed it when playing KH3 and that was with a disc inserted! However God of War is making it loud. I've turned my PS4 so that there's even more room at the ventilator side but it's not really helped much. I guess it just comes with this game and I'm trying my best to ignore the sound my console makes. It seems to particularly go into overdrive when I'm looking at the world map or when there's the "cutscenes" where I don't control Kratos. It's something I'll have to deal with I guess but I wish it wouldn't be the case.
Secondly I really need to get used to the combat style. Coming off KH3 I was using the symbols a lot when fighting. X was attack, square was shortcuts for magic etc. I could jump in combat with triangle and dodge with circle. In God of War you attack and defend with your L and R buttons. X is for dodge rolling away and circle is for interacting with things in the world. It's been a real adjustment and I'm noticing I've died a lot because I was mashing a wrong button to get Kratos to defend or attack. I'm playing the game on balanced mode because I do like a bit of challenge but I also still want to enjoy the story. I guess it's the most common mode that people play.
So far I'm enjoying the story of Kratos and Atreus taking the ashes of their mother up the mountain. I've met Brok, the weapon/armor smith and I killed the stranger, whoever that may have been. I do feel like Kratos is too distant towards Atreus and I'm already kind of done with him calling his son "boy" the entire time.
Fighting with the Leviathan axe is cool though and I'm starting to learn how to use Atreus in fights more aswell so that's a positive thing. Now I just need to learn to die less and I'm well on my way into another RPG adventure during the weekends. I'll hopefully get a few more hours in later today as I come back from groceries and running errands.
It's only two more weeks untill Shadowbringers early access starts aswell. I've unfortunately not played that much FFXIV this week due to me being just silly tired every night. I hope to catch some of that up this weekend though, when I'm not playing God of War. Currently my Goldsmith is sitting at level 57 and my Alchemist at level 41. I'm still on track to get one to 70 and one to 50 before Shadowbringers launches so I should be able to make my goals for FF for the month.