I texted my best friend earlier this week how for some reason I've been feeling more relaxed than I have in a very long time. Even if I did get called out of bed in the morning by a delivery driver. And honestly? It's the truth. I feel like some sort of calm has finally settled into my erratic brain and because I'm not forcing myself to do anything now that I have a few days off I can finally focus on doing fun stuff instead. I still got some adulting done though, but not with as much pressures as I normally have when I have my regular weekends where I need to fit everything into two days. So with this stated I can proudly say I've been on quite a roll gaming wise these past few days.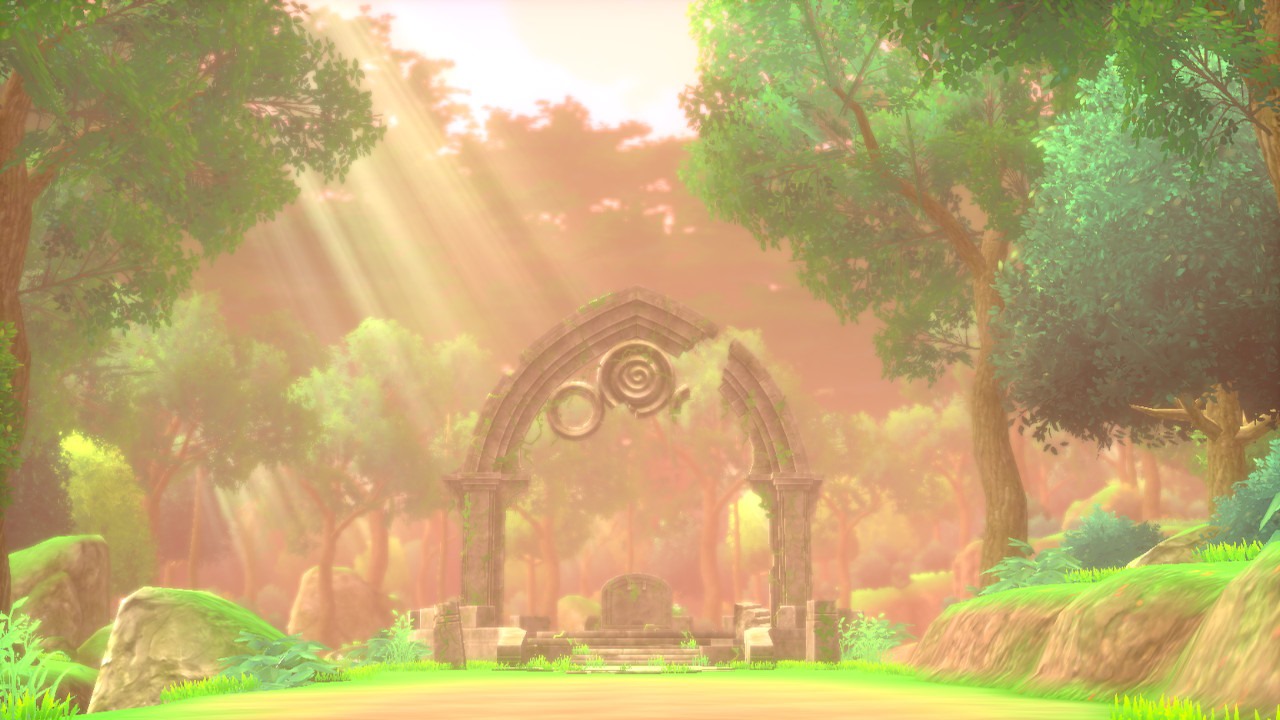 For starters I sat down for a bit and moved my way through the Pokémon Sword post-game questline. All in all it took me a little under two hours to complete, with a lot of traveling back and forth and a lot of battling. I finally caught Zacian (the Sword Legendary Pokémon) and unlocked the Battle Tower in Wyndon. I'm not sure when I will be checking that out though, seeing as I spent quite a bit of time hunting a shiny Magikarp yesterday because of a special event. I managed to get one on the last max raid I did during the evening, so I am the proud owner of a shiny red Gyarados now. I also managed to catch a Lapras and a Gigantamax Butterfree aswell as start working away on evolving all the Pokémon in my bank.
All in all I'm quite content with how much time it has taken me to get to this point in the game. Granted, the game feels rather short compared to some of the older entries. I have over 70 hours clocked in Pokémon Black for instance and am not nearly finished with filling up the Pokédex there. It's the one big flaw of the game for me, except the lacking of a National dex and all available Pokémon. It feels like with every new entry into the Pokémon series the stories have been getting cut shorter and shorter and the post-game has been made smaller aswell. Gone are the days where you'd have an enormous post-game riddled with mysteries and interesting ways to catch multiple legendary Pokémon. Now it's a questline which opens up the Battle Tower after you're done… And that's it. Granted, I still need to fill up my Pokédex so that will take some time. However, unlike many die-hard Pokémon fans I'm going to stop the moment I have all the Pokémon registered in my dex. I have no interest in keeping a "living dex" where you have every single Pokémon as captured Pokémon in your boxes. I'm also not a huge fan of hunting shiny Pokémon. I think I've managed to capture two in my lifetime, not counting the shiny Magikarp of this event. One in Pokémon Black, a Golbat, and one in Pokémon Moon, a Rattata. Not the most thrilling Pokémon to have as shinies but I got them nonetheless. I also have a few shiny Pokémon from distribution events, but those don't really count. So yeah. Right now I'm on about 33 hours played, mostly caused by the hunting for the shiny Magikarp, and I'm quite curious where the timer will be on once I manage to fill up the dex.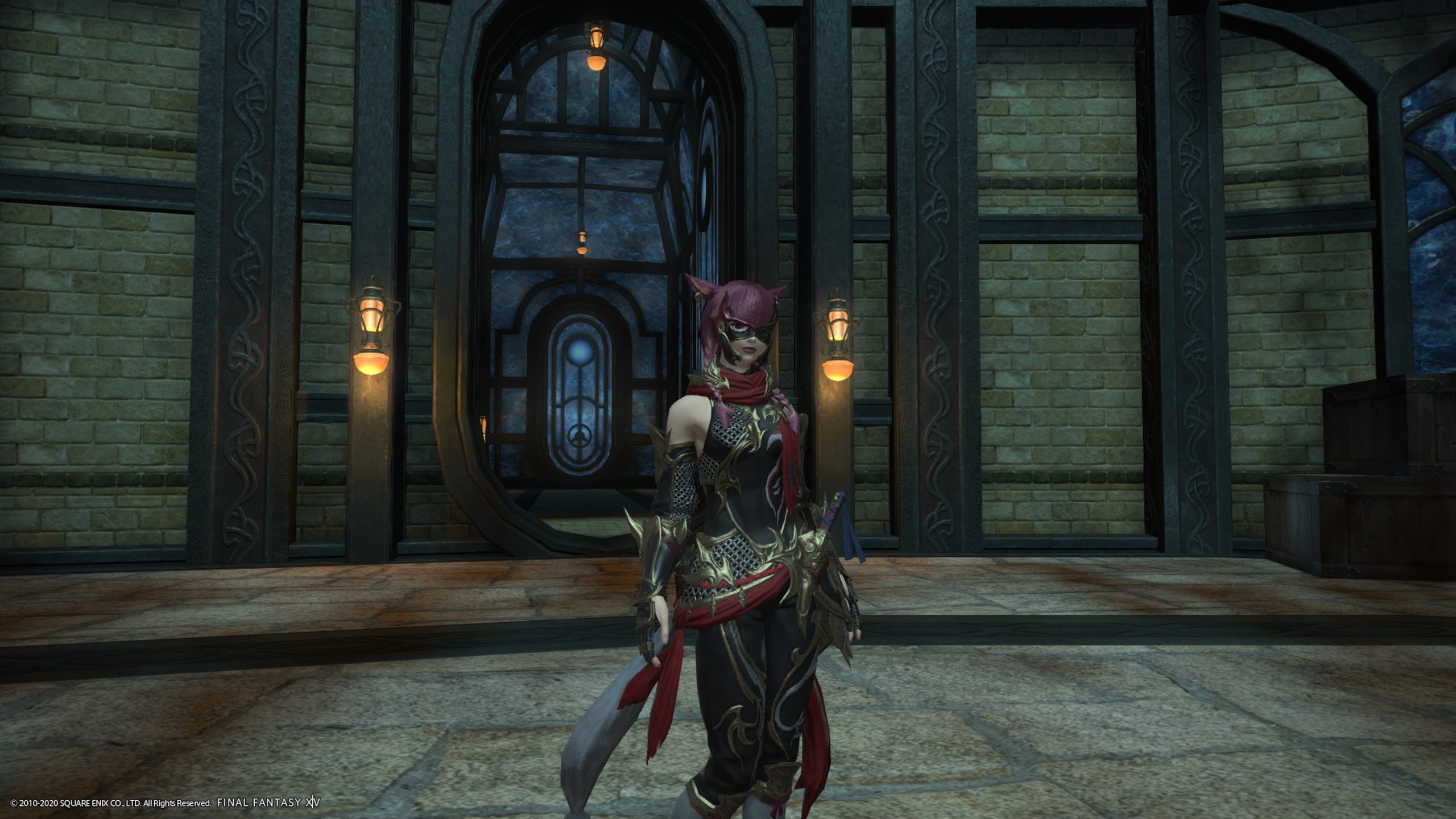 In Final Fantasy XIV I've been making a ton of strides in clearing out sidequest content and leveling my Ninja. Not only did my Ninja hit 80, before that I managed to clean up all the side content in Raktika Greatwood, earning me the Ronkan Serpent minion aswell as finishing up the final quests I had in the Tempest. I also took some time to do some FATEs in the Tempest untill I had my "do 10 FATEs" challenge from the challenge log done. Luckily for me there were a few other people doing FATEs there aswell so we had a nice little train going. I even had a shimmer of hope that we could spawn the big boss FATE at some point seeing as how we got to the final prerequisite FATE but alas, the chain reset. It's the one FATE achievement from Shadowbringers that I'm lacking. Maybe I should join a hunt discord or ingame channel seeing as how they usually keep tabs on the big FATEs and S-Rank hunts.
Speaking of hunts. I'm slowly working towards getting the mount from the Shadowbringers hunt clan. I don't actively participate in the A-Rank and S-Rank hunting but I do try to do my daily hunts atleast. Doing those every day gives 110 seals a day, which isn't actually too bad. Maybe I should look into doing the weekly B-rank aswell. For now though, if I keep going like this, I should have the mount by next week!
Finally I've started working way on my Bard. I've chosen to go the Trusts route here though. I want all my Trusts leveled and I only have a few classes left where I can do that on. So I'm taking my Bard through the motions with one team and one of my tanks with the other team. I'm probably going to keep it down to one Trust dungeon per day, mostly because running the same dungeon over and over gets tedious fast. Even if they upped the experience the Trusts get. Pixie dailies and cleaning up the remaining sidequests are also on the agenda for Bard, but I will skip roulettes for the time being.
All in all I've been diligently working away at my gaming goals. Having the extra time off has really given me a bit of motivation to push trough and get stuff done. I may even need to set some new goals at this pace!