As my first official post for Blapril I figured I'd break away from the sort of pre-established schedule and do some introductions in the first week instead of in the third. So here we are and I was struggling what I actually wanted to write about. Do I take my readers through my gaming history? Do I talk about what I do for a living? Do I just do one huge post that will become way too long and silly to read? Well I guess I could, but I'm not doing that today. Today I want to focus a bit on my current two MMO mains, my alternate selves if you'd want to describe it that way, and their history.
Although I've dabbled in many MMO's, there have only been two that actually managed to stick around for a long time:
World of Warcraft to which I was introduced by an ex-boyfriend way back in 2007. I think it was right around the launch of TBC or maybe a bit before that. I've been playing that game off and on since and thus am almost on 13 years played somewhere in June or July on my own account.
Final Fantasy XIV which I turned to when my motivation to play WoW was dwindling. I fancied a new MMO and from what I could see at the time it looked very pretty. I always enjoyed the whole Final Fantasy range of games and I enjoy all the JRPG tropes so I figured why not try it? So I took the dive at launch in 2013 and have been playing ever since. Even if I have taken breaks there aswell.
Throughout both games I've made multiple characters. In Final Fantasy mostly because I switched servers and had no way to pay for a character transfer at the time. In WoW because alting was encouraged to get dabbling in multiple professions and ways to play the game. I've made many an alt there over the years and I'm pretty sure I have had atleast one of each class at max level during some point in my career. Especially in Legion since I did all 36 Mage Tower challenges. However there is one character in each game that has been with me since the beginning and whom I consider to be my alternate self in the game.
Let's start with WoW shall we?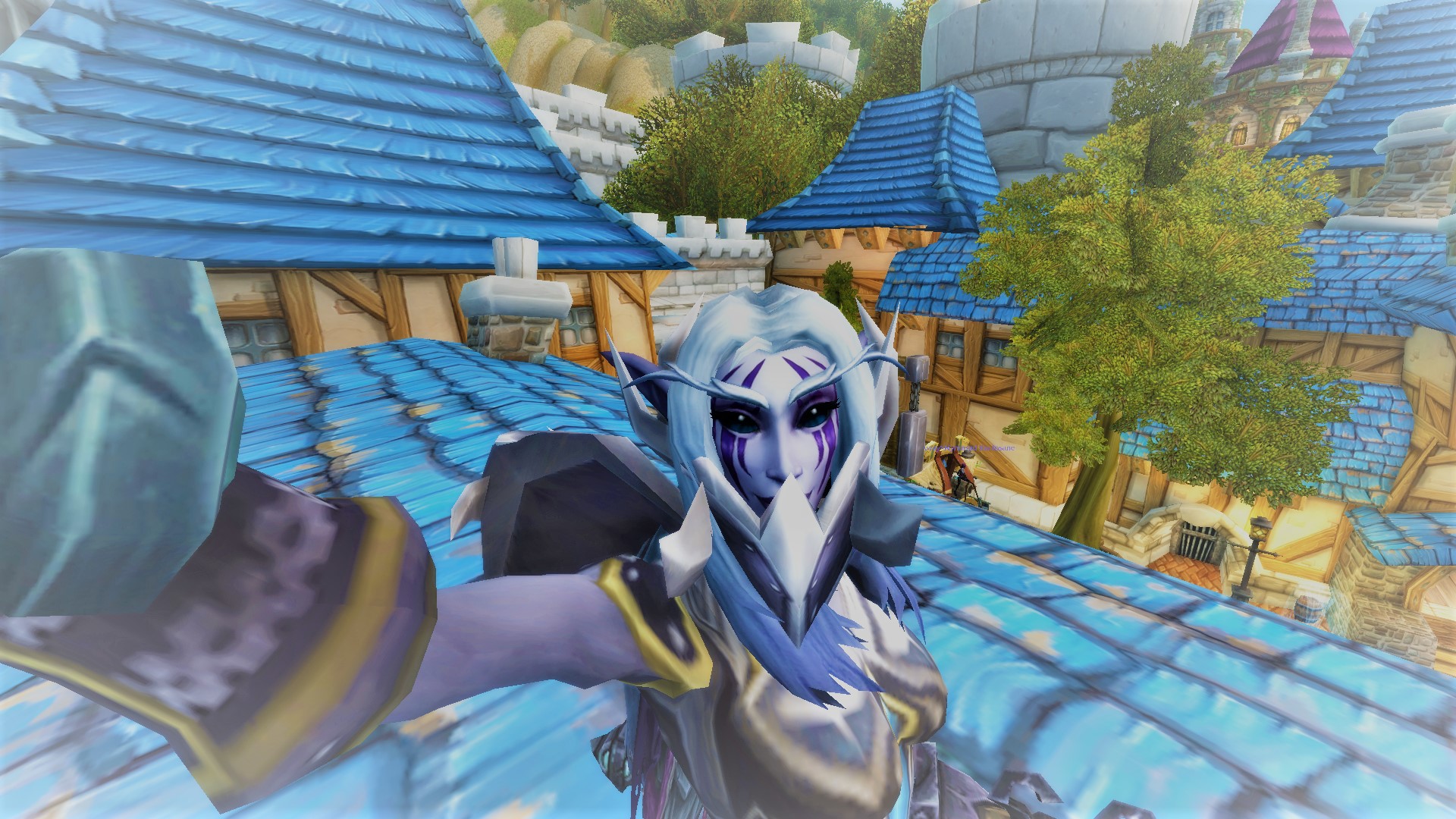 My Warrior: Sandrian. This is actually where my internet handle comes from. She wasn't named Sandrian all the time, I think I renamed her when I joined my Dragonblight guild in 2010. She was the first character I made on my own account in 2007. She actually started out as a Human Warrior, because weapons were and are seriously oversized on Humans and I thought it looked badass. She was my first character to ever hit level cap, which was 70 at the time in TBC, and I've played her throughout all expansions. Sometimes as main, sometimes as alt. I've done a lot of PvP on her during TBC and Wrath, even did some arena at the time. I raided on her while playing all three specs, Arms/Fury/Protection, and she will always represent the truest form of who I want to be in WoW.
During my career I've been on three servers and changed factions twice. I started out on Vashj, a PVP server where I played both sides and ended up as Troll since Blood Elf Warriors weren't a thing back then yet. Eventually I made the move to Dragonblight and back to Alliance in 2010 to join a guild for Cataclysm. I've hung out there ever since untill very recently. These days she resides on Ravencrest and I'm actually planning to get back into raiding with her again with a group of friends in the Shadowlands expansion. I will probably be doing that as Protection since I actually enjoy tanking a lot. Must be something to do with my inner control freak.
I have a lot of special memories of this character and I can't believe I'm still playing her after all this time. It feels weird that this character has been with me for almost half my life now. I've grown up playing this character and met many awesome people along the way. I met one of my best friends in Wrath of the Lich King whilst raiding in the guild he was in aswell and I've met two boyfriends during that time. I don't think I will ever be able to give this character up and she will remain played untill Blizzard decides to take WoW offline.
I guess it helps that this is who I aspire to be in real life aswell. A strong personality, a leader, a protector. Playing a Warrior just gives all of this and more and it makes me feel like I can finally show my true colours. Too bad I can't run around in full battle armor and smash things with a shield in real life.
The other character that has been with me for a long time is my current main in Final Fantasy XIV. She's not actually the original character I made but I've been playing her almost as long. I think I made this character in 2014 because I wanted to transfer servers but couldn't transfer over my original character.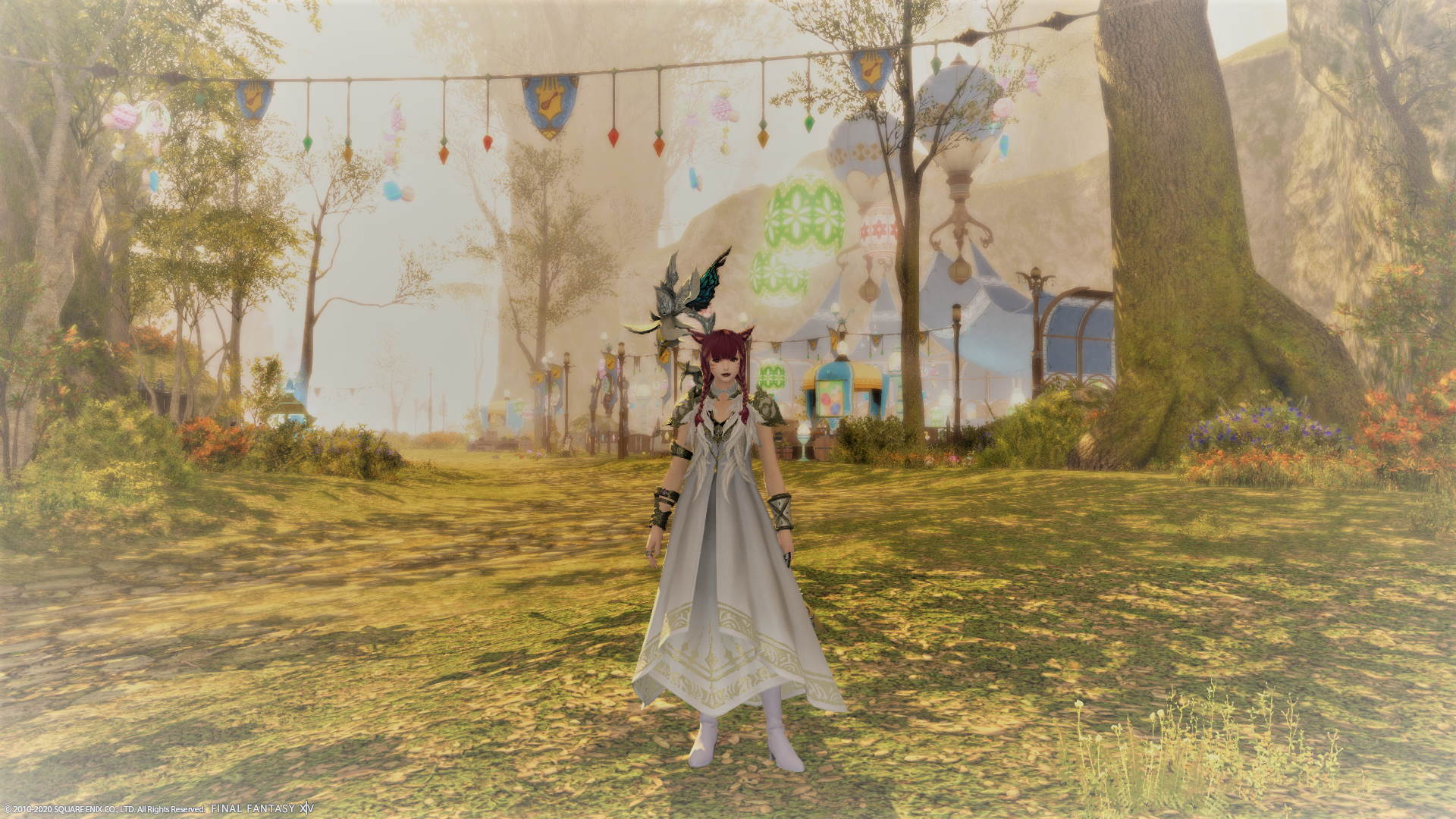 Meet another Sandrian! I started her up as Gladiator/Paladin because I was used to tanking from WoW and I wanted to be able to level fast on this character. And nothing says faster than instant queues for tanks. I think I've played a plethora of jobs as main on this character. I started out raiding as Paladin and then switched to Summoner. From Summoner I went to Bard, from Bard to Dragoon and then from Dragoon to Ninja. I finally settled on playing White Mage as main job for the time being. It's what I love about this game and this character, you can just swap between roles and jobs as your heart desires.
Unlike in WoW I've not actually raided that much in FFXIV. I had a steady raid group in the base game for about one wing of the current progress raid, the Binding Coil of Bahamut. I managed to clear up to the 8th boss (or turn 8 as it was called back then) with my raid group and then we split up before we were able to clear turn 9 because we were just not seeing any progress on that boss. Partially it was one of the healers who had no idea what he was doing and partially it was the other Bard in the group at the time who just did abysmal damage. Eventually I cleared it with another group but that was a sort of boost. I just wanted it done.
I skipped raiding completely in Heavensward and also took the longest break of the game then. I came back to a new raiding group and guild group in Stormblood but again it was short lived. We cleared the first raid and then the group fell apart. I've not been into serious raiding since. Which is unfortunate because I actually really enjoy raiding in FFXIV and how Square Enix set it up. Maybe I'll look for a new raid group at some point but with Shadowlands coming up in WoW in a few months I don't think I will.
So for now I'm focussing on doing other things, like getting all my battle, crafter and gathering jobs up to maximum level. I have 4 battle jobs to go on that front so I'm actually quite close! After that there's plenty more to do in game so I don't think I'll stop playing this character for a long time either.
So yeah. There you have it. The two "loves of my life" as I would like to call them. Even though I'm not as active in either game as I once was I still very much love and play both games. They tend to help me through a lot of bad times in my life and I'm able to just retreat, relax and play whenever I feel like it. With all the hours I've poured in both games I've made very good use of my subs and I don't mind paying for both at all. Let's hope they will continue to give me joy for many years to come!