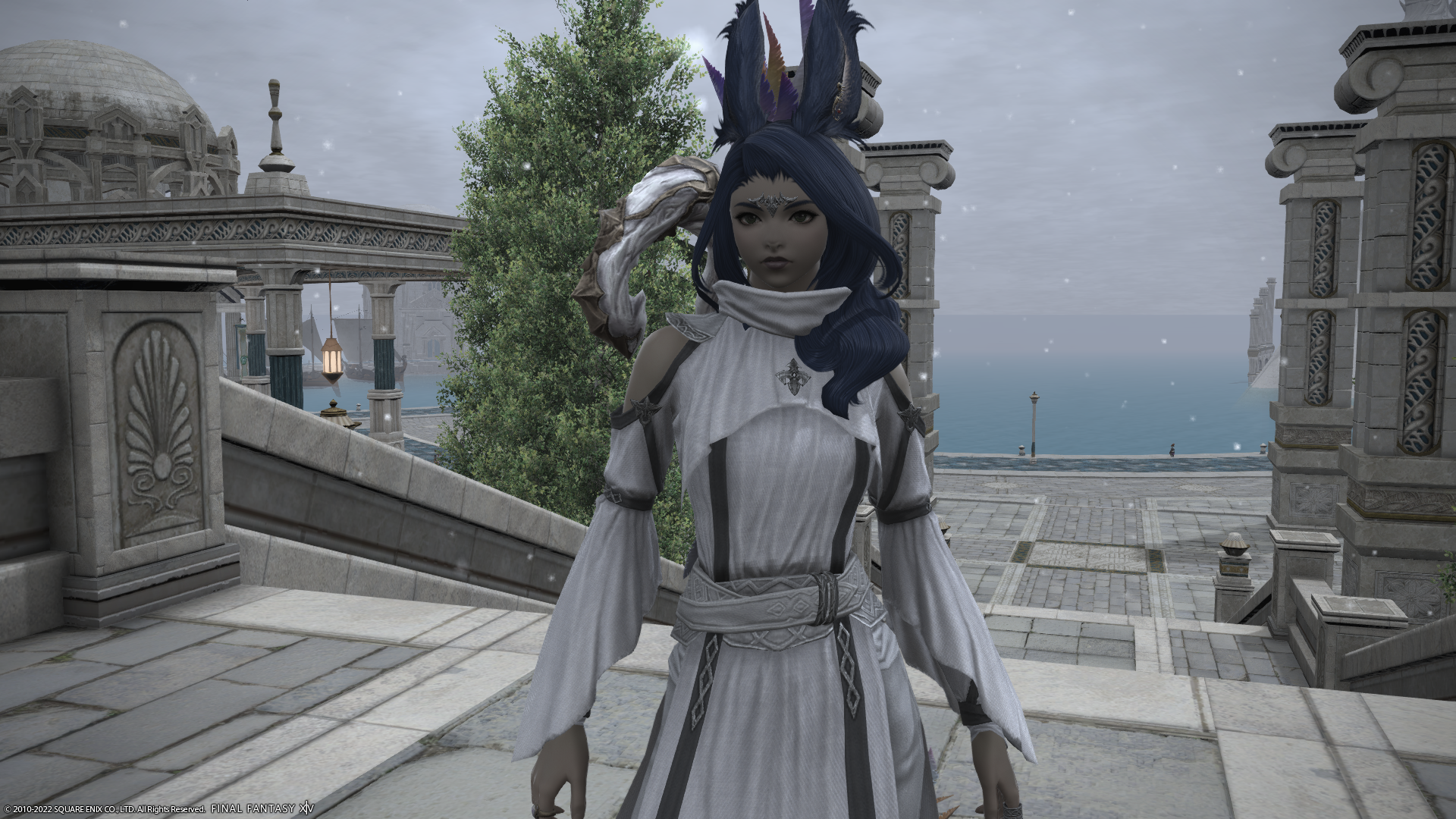 Right. It's been a while hasn't it. I guess life got in the way again and one of the first things I drop seems to be this blog. C'est la vie. I don't want to dwell too much on the hows and why's of me not posting and instead look ahead to this year and all the things it'll hopefully bring me.
As such I've decided to change up the blog a bit. New layout, new background, nice header image. I'm quite happy. It feels softer and more like me.
As you may have seen if you follow me on Twitter I decided last night that it was time for change in Final Fantasy XIV as well. After almost 9 years of playing as a Miqo'te I've decided to take a plunge and fantasia'd to Viera. I also threw in a name change, seeing as how my old last name referred to an ex. It feels like a fresh start and that's something I desperately needed. I'm really happy with the transformation and I hope I won't miss my Miqo self too much. I've found a nice little community in the game with some old WoW guildies and friends and we're planning to tackle Savage content together eventually, but for now we're just having fun and poking around everywhere.
I want to write a bit more on the blog and will aim for one post a week (probably on Sunday) as part of me working through my burn-out and establishing more healthy hobbies and activities again instead of only working from home and gaming. For now though I hope you like the new look of the blog and are still interested in hearing my silly stories!