After reading fellow Blogger Jaedia post about her FPS issues I figured I would make a little post of my own about that and how it's making me feel towards Wildstar as a game.
I have tried out Wildstar in beta phase and noticed that the game wasn't optimized very well. I was having horrible FPS drops, even on Low settings, and although I did like the game play itself, the graphics made me not want to play it at launch initially.
As launch came closer I started to itch. I wanted to get on the hypetrain that was Wildstar but was afraid that I would still have graphic issues. Inspite of this I decided to buy the game after all. My fears however were justified. I still had those horrible FPS drops that I had way back in the beta. It became a bit less after removing the old roaming folder, but it was still horrible. On Low settings I would jump up to 90 FPS, but drop down to 30 aswell. On Medium Settings I'm bouncing somewhere between 15 FPS and 50 FPS. It all seems very random too.
There is a little area in Celestion where you have to do quests that require you to jump on waterspouts. Water, as animation, is very difficult for graphics cards. However I didn't seem to have any issues there. I could just ride the spouts, land and have minimum FPS loss.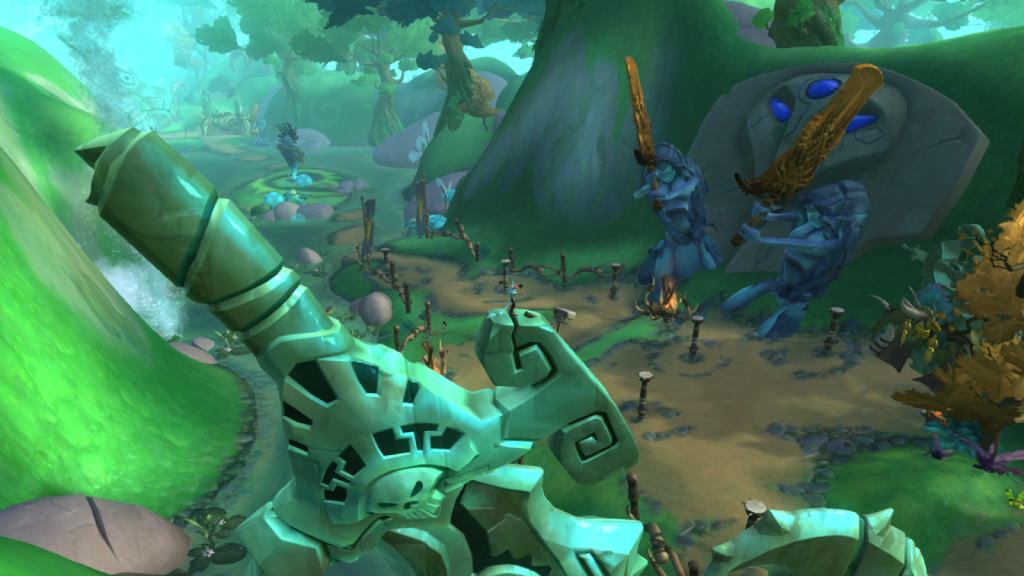 I had to land on top of a statue with the help of those waterspouts for a Settler quest. Wasn't easy!
Moving over to the next zone however, Thayd, gave me horrible framerates. I'm not really sure if it's the enorm amount of NPC's there (because honestly I didn't see many players at the time) or if it's somehow coded differently. Either way, my graphics card chokes.
What I described above has affected my gameplay significantly. I've tried a few solutions to make my graphics better but to no avail. This causes me to be annoyed at the game after a while. Having random almost freezes is never fun. It's also made me a bit reluctant to play, even though I unlocked my personal housing and mount.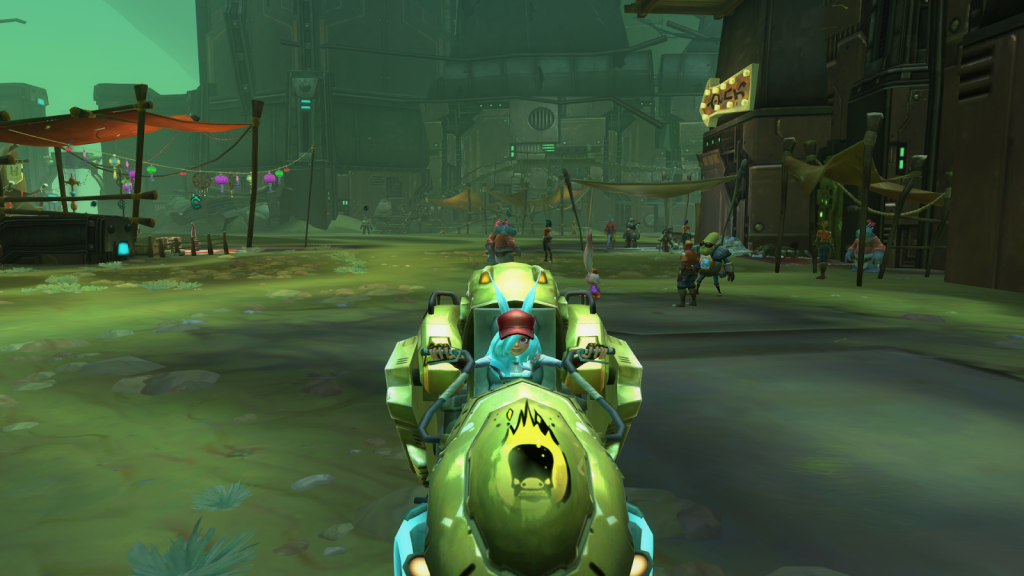 Which obviously is an utter shame. I've already found so many interesting things in Wildstar. So much humour. It reminds me a lot of World of Warcraft from "ye olden days". Although I find Wildstars lore not very attractive as of yet, the gameplay itself feels very refreshing. And if you encounter a tiny village full of cowering mini rabbits, who wouldn't fall in love?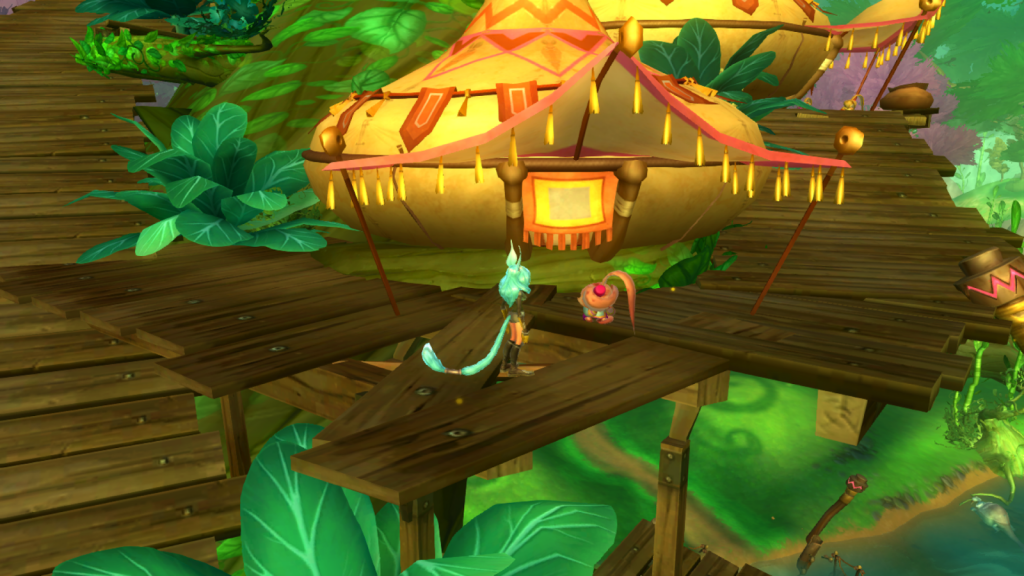 As it stands now though I don't think I'll go for a renewal of my sub once my first month is over. The lack of optimization of the game is driving me crazy. And unless Carbine finds a way to fix it playing Wildstar is more frustrating than fun for me.