It's been another very busy week at work for me. We are seriously swamped with new articles and changes to existing ones. I've been trying to not be too tired when I get home but it's hard. I barely have enough energy to stay up and game, let alone blog about gaming, so sorry about the silence. I feel like I'm adapting to my work pace more though, since I'm not immediatly falling asleep as I get home and I actually get some stuff done ingame. Something that I've been trying to do for a while.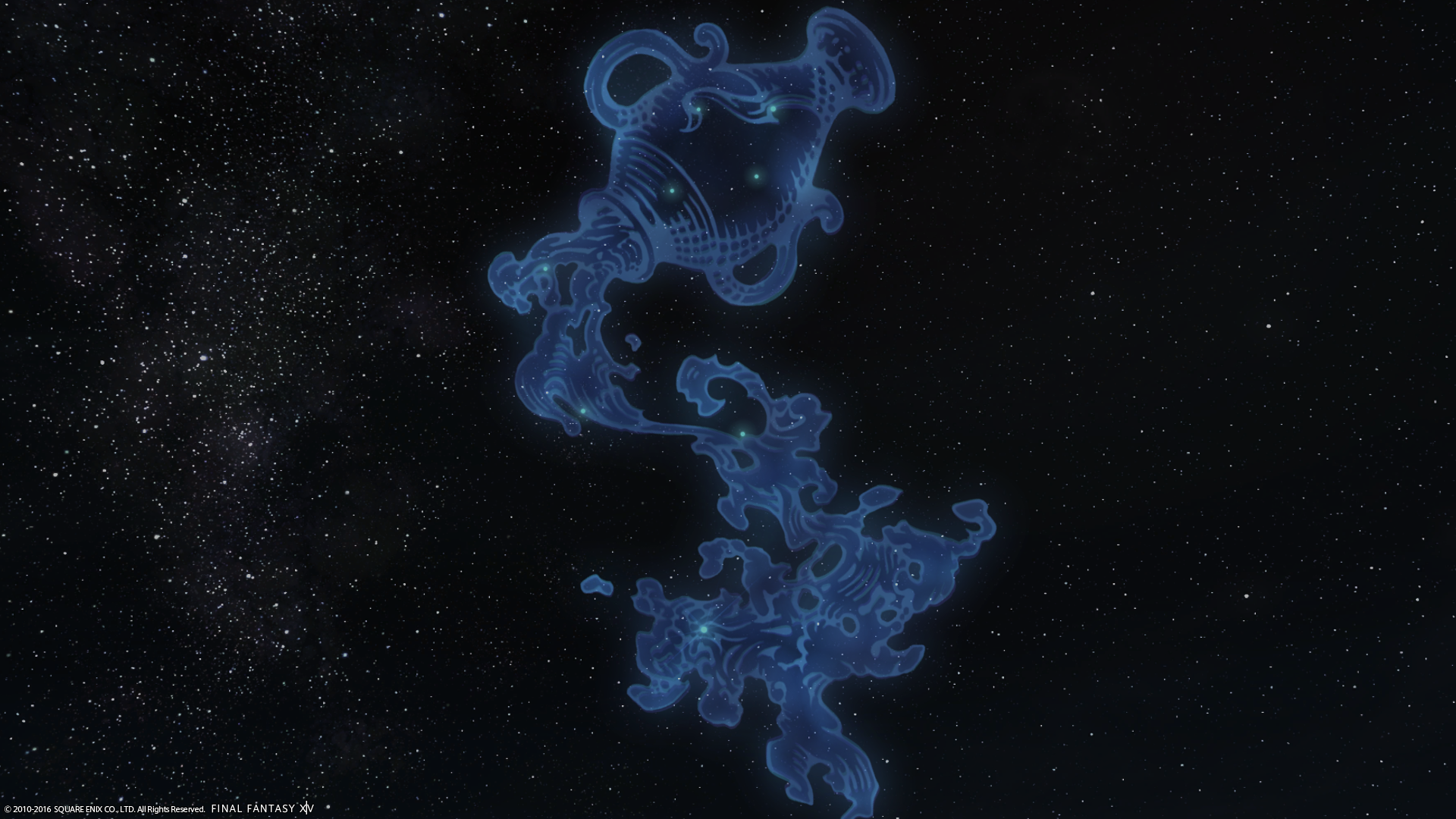 FFXIV Adventures
I've been slowly pushing through my Astrologian quests, finishing the level 45 one this weekend. I'm still getting chased by bandits and the intrigues are getting deeper. It seems the Ishgardian Astrologians are not happy with the Sharlayan type of Astrology and I fear poor Jannequinard will pay the price. Although I still don't trust him and still think he's somehow involved with the assassination attempts on Lady Leveva. Anyway I opened the fifth heaven's gate somewhere in Mor'Dhona and got another very pretty picture of "the Ewer". Flowing water which, as a card, replenishes your mana so I guess it's very fitting.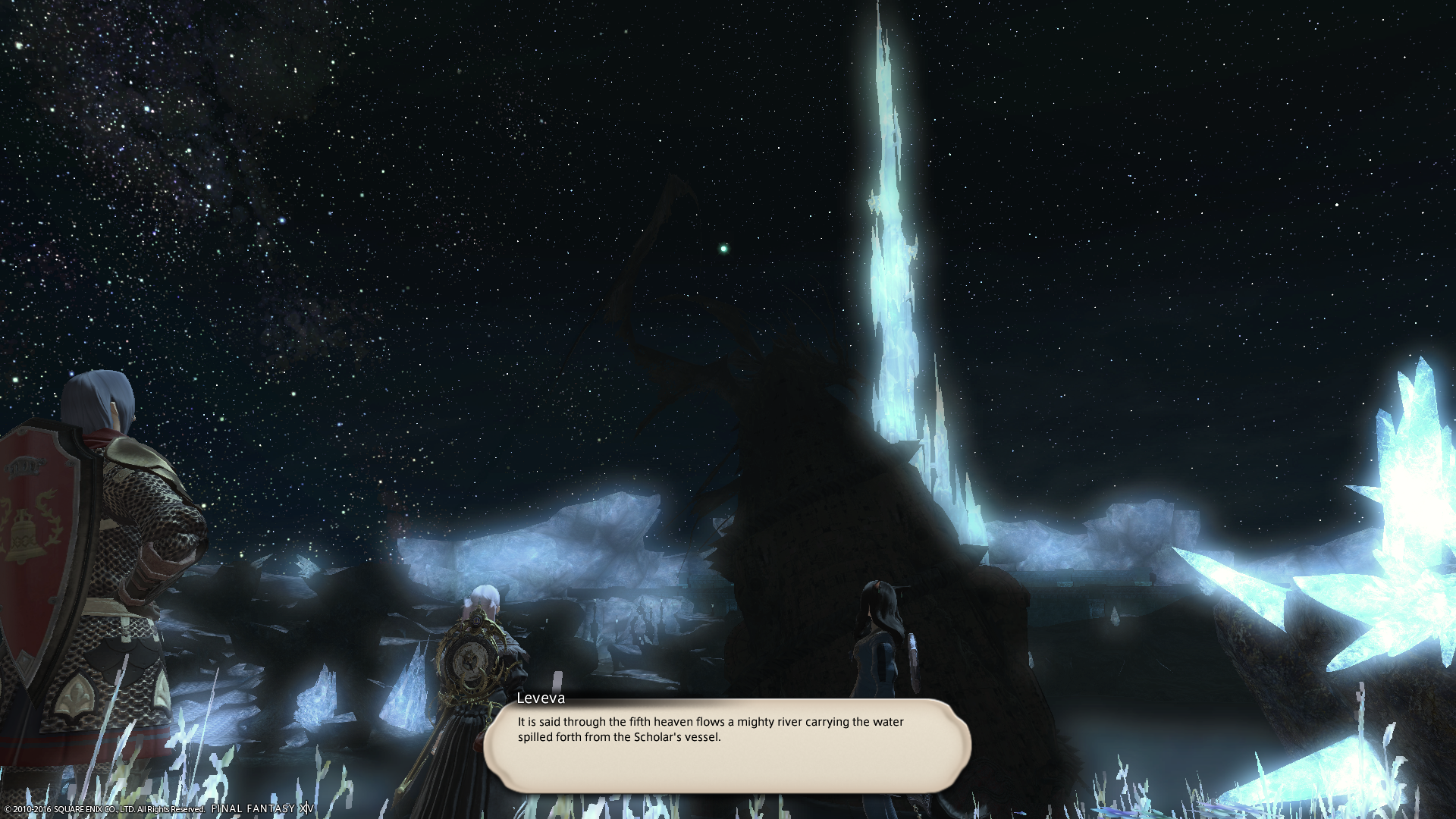 With the patch coming up I'm very excited to start grinding the new tome gear. For Ninja it's a Leviathan inspired look which looks extremely cool and I can't wait to wear it. With me running more dungeons I would also get my relic items faster, so it's a win/win situation overall. I'm currently on 31/80 items, so almost half way done!
Next to that I've been poking around on Cactuar again, leveling my Warrior and just taking a break from all the grinding on Moogle. The only downside from playing on Cactuar is that my game times are totally different from all the US folks and I only really see people online in the weekends, so that's a bit sucky, but well. For now I want to keep focusing on my Moogle character (Sandrian) and switch to Sarella when I'm a bit tired of all the grinding for some lazy Warrior levelling and dungeon giggles. I love being a tank and especially a tank that can also pull some decent DPS numbers. I like setting the pace in a dungeon and not feeling like I have to wait for someone to pull. I just hope that I get healers who can keep me up while I run through dungeons like a madwoman.
Pokémon Plans
I've been poking around in Pokémon a lot again. Mostly playing Pokémon X, but I really want to continue Alpha Sapphire aswell. I had a conversation with one of my little cousins today about Pokémon games in general and how many event stuff I actually have, and I have decided to look into Poké Bank and Poké Transporter to be able to get my old event Pokémon onto my newer games. I have a lot of shinies that you can't otherwise get and I really want to be able to use those in some of my newer games. Especially considering my cardridges are getting old and I don't want to lose those Pokémon forever.
I will probably look into it when I have a bit more time off next week or so and slowly being the process of weeding through all my old Pokémon and decide which ones I want to bring over. I think it will mostly be the Shiny event Pokémon I have. But I also want to save a few of the other old rare Pokémon I have like Celebi, Jirachi, Mew and Victini.  I'm also looking forward to the re-release of Pokémon Blue, Red and Yellow as virtual console games for the 3DS. I will probably buy Blue, just because it was my first Pokémon game ever and I have major nostalgia. That said, I'm not actually sure I have the time for all this and if I have to make a choice of what I want to do right now it's probably finish off Pokémon X. So I will focus on that and then see what else there is out there.