Last few weeks I've been slightly pigging out when it comes to food. March is a ridiculous month when it comes to birthdays so every weekend I was stuffing my face with all types of snacks, crisps, cake and other shit. Obviously this is bad when you're trying to lose weight, so I'm putting myself back on some dietary restrictions. Trying to eat healthier (get some fruit instead of candy) and just eating less in general. I'm aiming for eating around 1200-1400 calories a day, mostly because 1200 is the minimum amount you  need to eat to keep on feeling healthy, and I don't want my body to go into starvation mode.
Next to dietary restrictions I'm also trying to set some rules on my money spending habits. I've been spending a LOT of money on my new Wii U and getting games for it… So I should lay low for a while and stop spending. I've given myself a budget of €100 to spend each month on games and/or make-up. Seeing as Ratchet and Clank comes out in a few weeks that's already some bucks gone, so I really need to think about what I want to buy next to that.
Seeing as it's Easter, and I managed to get 5 days of free time due to lucky scheduling, I've been spending a lot of time just playing games. I can finally sit down for a longer time and get stuff done, instead of getting 2-3 hours of playtime in on a weekday where you can barely do a dungeon or mission in a game and then you need to start watching the clock to log off. I've also taken the opportunity to binge watch my way through Daredevil season 2 (which I loved) and start watching Jessica Jones (which I don't nearly love as much). All in all I'm really using this elongated weekend to relax, play and get some "me" time in.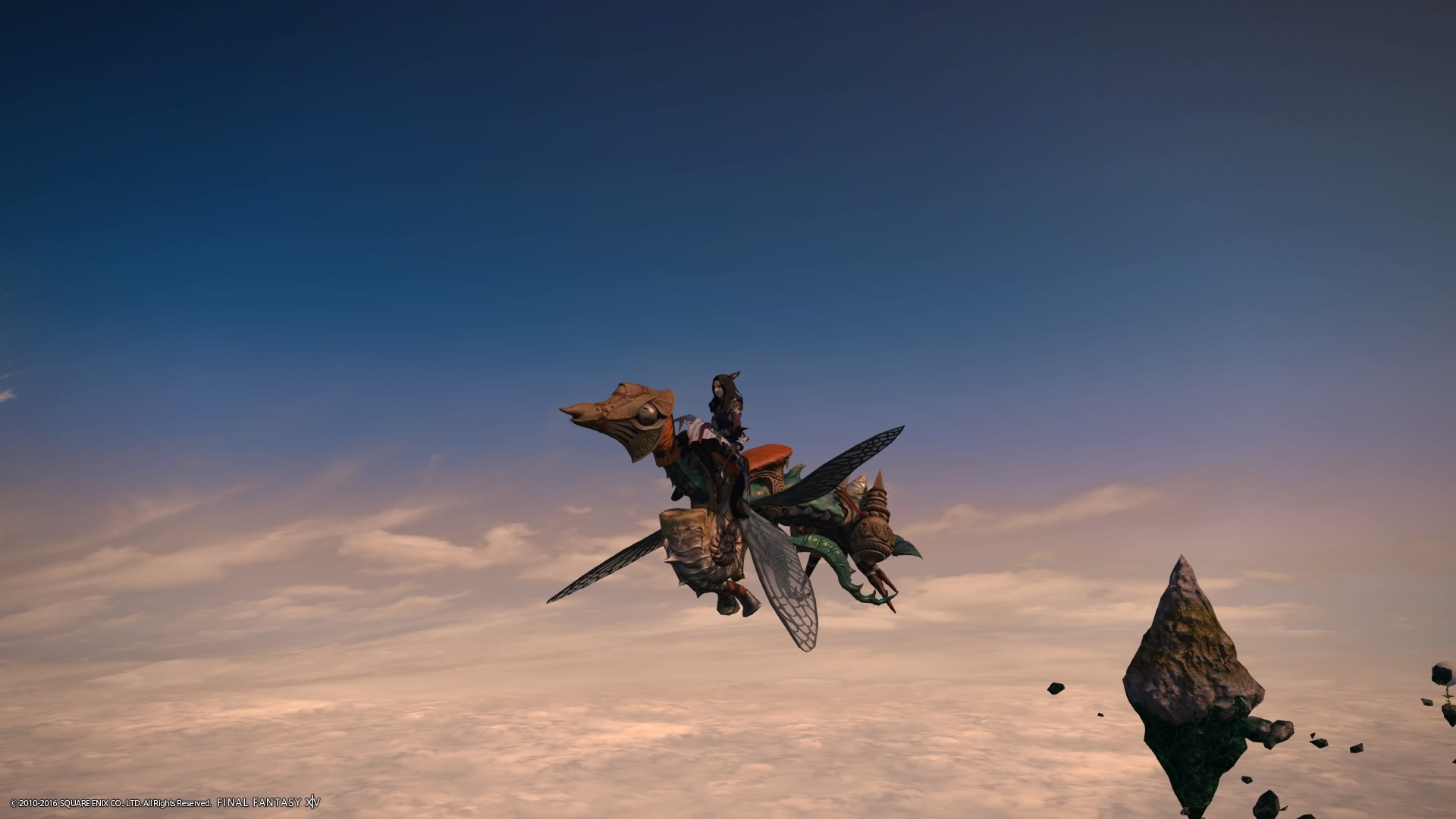 PS4 Shenaningans
I've been spending a lot of time playing on my PS4 in various games. Mostly FFXIV and The Division and I've been making some steady progress in both games.
In FFXIV I finally managed to get my hands on the Vath flying mount and oh my god it's adorable. I really like the didgeridoo type of sound when it makes as I'm flying everywhere and it just reminds me of a really weird seahorse.
The Vath itself have been a silly but cute beasttribe. It reminded me in many ways of the Borg in Star Trek, and Square Enix did it's best to incorporate some clear references to them aswell. I'm kind of sad that the Vath and Vanu Vanu appear to be the only beast tribes for this expansion, although you never know with Square Enix and maybe they will let us rank up with the Moogles aswell? Who knows.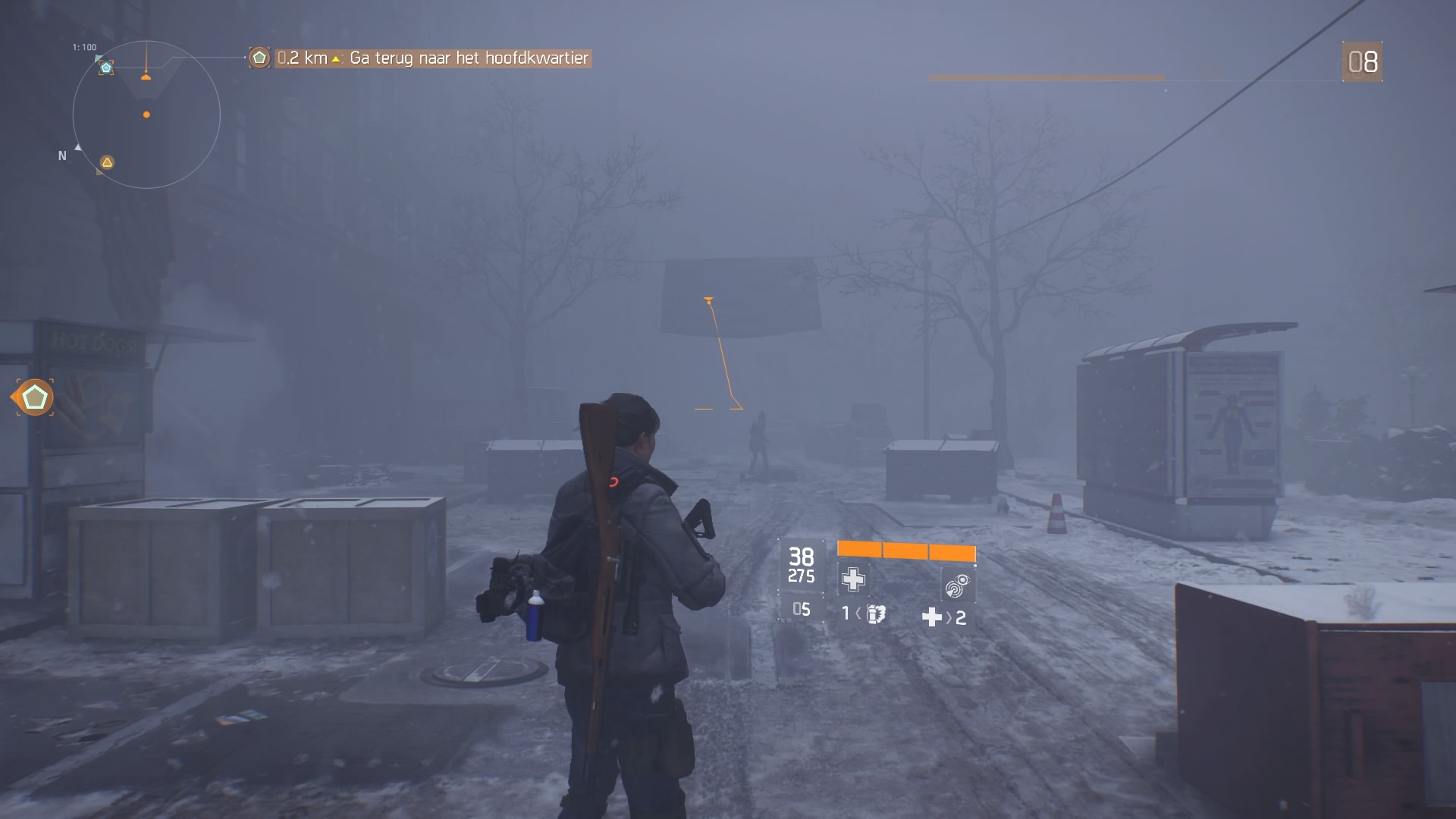 Division seems to be the hot game of the moment right now and ofcourse I couldn't stay behind in playing it. Although I might not be as fast as most people playing, I've been making some steady progress. I really love roaming around in New York discovering stuff. I like taking my time and going into buildings and alleys and collecting all the random little lore bits, instead of just rushing ahead through the story without giving other things a second look.
I'm currently level 15 and roaming around in the Clinton District. I won't deny that due to the nature of the game I've almost thrown my controller through the room in frustration multiple times. Shooters aren't really my main genre and even if this is a more tactical one, I die a lot and am pretty bad in weapon handling.
The only real downside to Division for me seems to be the female character creator and the fact that lady characters absolutely look godawful if you give them a headpiece to wear. I'm really disappointed about this. Although Ubisoft clearly tried to attract a wider audience with this game, I wish they would actually not just give us variations of butch lesbian haircuts to choose from. Not to mention the seriously weird ass options you have for Caucasian female faces.
Ohwell.