About two or three weeks ago Nintendo launched their long awaited new rewards program: My Nintendo. Meant to replace Club Nintendo, they did a complete overhaul. Where in Club Nintendo you would get codes with purchases of games and consoles, that you could turn in for points and ultimately goodies the brain behind Nintendo decided to go a new route for their rewards program, calling it "My Nintendo".
Going about it a little differently now Nintendo has installed two seperate currencies for their rewards program: Platinum and Gold coins. Platinum coins are mostly earned with attaching your social media accounts to My Nintendo, logging in the Nintendo E-shop and Miiverse every week and using the newly released Miitomo app (more on that one later).
Gold coins are earned when buying games in the Nintendo E-shop. I don't think you can get gold coins when buying physical copies of their games, which is kind of a shame. I guess this is Nintendo's way of pushing people to buy their stuff digitally.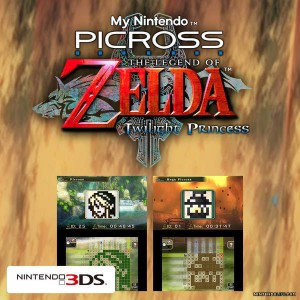 Now what do those coins actually buy?
Platinum and gold coins can be exchanged for various things. For the gold coins it's mostly discounts on games on the Nintendo E-shop for the WiiU and the 3DS.
Platinum coins are a little bit more diverse. So far you can get discounts on games, just like with the golden coins, but you can also get 3DS themes, ingame stuff for Miitomo and an entire free game: The Legend of Zelda Twilight Princess: Picross. This game is exclusive to My Nintendo and costs 1000 platinum points, which you should be able to get in about a day. I opted to buy the game, and one of the 3DS themes, and it cost me 1200 platinum coins in total. I'm more or less totally addicted to this picross game and am well on my way to finishing it completely. But for the 1000 points I decided to spend on the game I could have gotten Mario Kart 7 and ToL: A Link to the Past with 20% discount on the Nintendo E-shop, lowering the prices of those games to respectively €36 and €16. Not a bad deal at all and something I am saving up for right now. Plus if I buy those games I will get gold coins… Which will give me discount on other games again. It's a nice little circle that Nintendo has created and a better rewards program for someone who likes games rather than silly accessories (feel free to disagree with me). The only thing I dislike is that there is no rewards for buying physical games, and I personally rather have a physical copy than a digital copy so that's kind of sucky.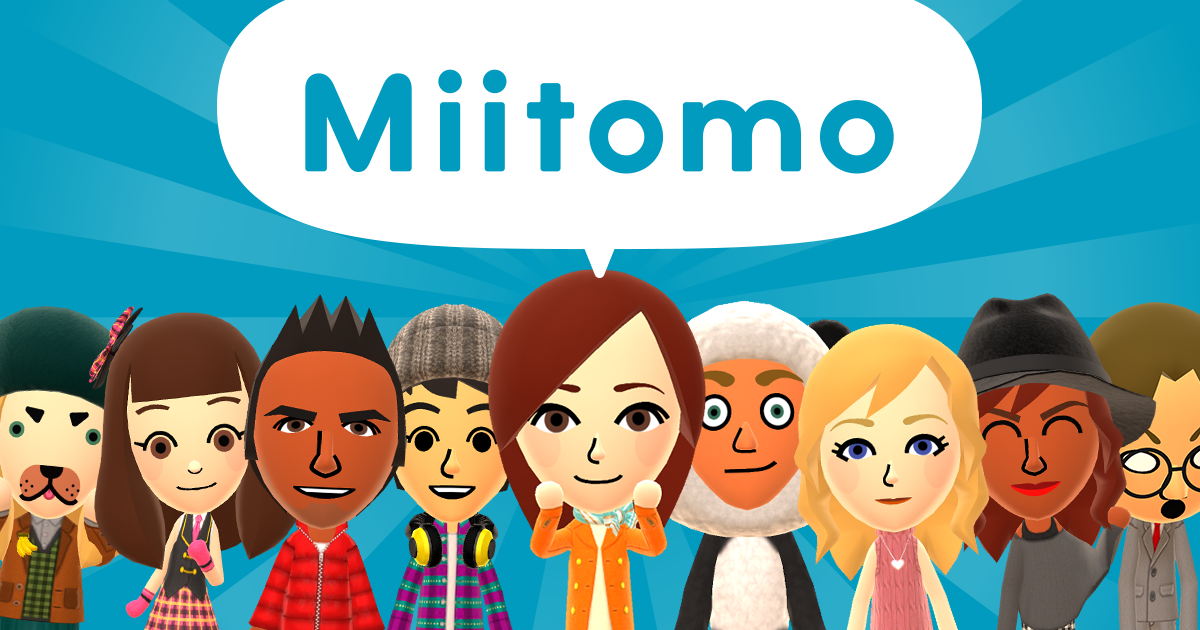 An App to tie it all together
Right after My Nintendo launched Nintendo's first app ever launched aswell: Miitomo. It's an interesting app and best described as Nintendo's take on social media. It boils down to creating a Mii to resemble you, adding friends and then getting to know eachother better by answering questions and reading other people's answers. Together with a secondary game of being able to put your Mii in the most interesting outfits, and being rewarded for changing clothes constantly, it's an app to keep you quite busy. For me it's been very nice to get to know my Twitter friends better and I have tried to get some of my IRL friends to use the app aswell, just for the entertainment value.
Add up that you can earn atleast 15 platinum coins per day by just using Miitomo right it's also making me use the app a lot so I can earn rewards for my gaming systems.
A very smart marketing move by Nintendo and a very addicting app for people with a lot of friends I'm really happy to see them making progress and branching out with their company.
Now if you'll excuse me, I have a Picross game to finish.