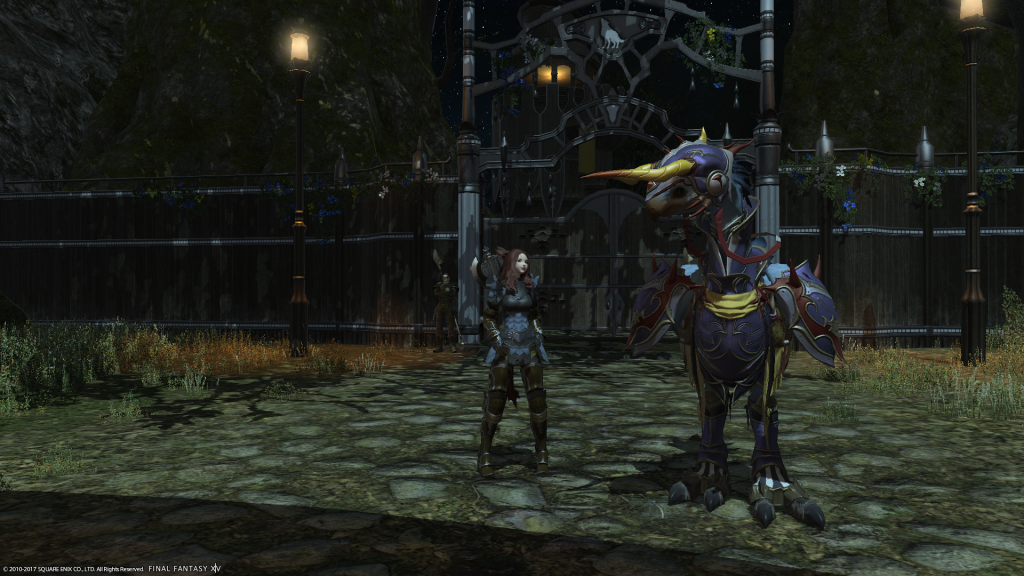 With Stormblood not that far off, 6 weeks, I've found myself slowly getting back into Final Fantasy XIV. During Heavensward I've not really played as much as I did during ARR. I started out great, got my Dragoon up to 60 really fast, geared her and then my interest waned. I didn't raid anymore, hell I didn't do any endgame content at all and leveling other classes wasn't one of my interests straight away. So Heavensward for me has been a cycle type expansion where I play for a few weeks, level something up, clear out my quest log, do the new dungeons/encounters, work a bit on my Relic and then I disappear for a few weeks again.
I've tried out all the new jobs with Astrologian quickly becoming my favourite healer. I've always regretted not spending more time on this game to get atleast all my battle classes to max level. I'm a lorebeast in any MMO I play and the class/job quests are some of the most interesting things Square Enix has put into the game. So right now I'm trying to make up for that by getting atleast all my battle classes to 50 before Stormblood launches and make some sort of sprint to 60 for a few more. Right now the only two classes I have below level 50 are Warrior and Dark Knight, which is cool in a way because they're Tanks which means I have no issues chaining dungeons to level if I want to. Instant queues for the win. My Warrior is now level 43 and Dark Knight is 36 so getting them both to 50 before Stormblood shouldn't be an issue at all. Just doing the challenge log + level/guildhest roulettes and finishing up the hunting log nets you a lot of experience and it isn't as mind numbing as spamming Palace of the Dead over and over again. If I play it right I might even be done with this particular goal in less than two weeks, freeing up the last few weeks to tick off a few other things…
Most importantly my Anima weapon. I'm still stuck on the Umbrites step and I really want to finish atleast one Anima weapon before Stormblood hits. I was in the same frenzy with Heavensward release but again, in theory it should be doable. I have enough time on my hands now that I've slowly pulled myself away from World of Warcraft. I still log there every now and then to do a few World Quests and work through the Broken Isles weekly quests, but that's mostly it. Since the raiding has stopped the game itself has completely lost my interest and the only reason I'm still playing at all is because my game time is paid up untill June 13th. I'm fully planning to cancel that sub so I can focus on Stormblood. But yeah, back to the Anima weapon. I have a decent amount of Sands sitting around to be used and it's really the Umbrite farm that is holding me back. Which is really silly because 150 Lore is nothing and if I just do my roulettes I should be up to speed in no time.
It's just a bit of a chore dividing my attention between the Relic farm on the one hand and levelling my remaining classes on the other hand. Add to that fact that I'm still unsure what I want to main in Stormblood and my FFXIV time is a little chaotic right now. I was intent on continuing with my Ninja but seeing as Square is adding 2 more DPS classes I predict DPS queues to be hell on earth the first few weeks of the expansion. So I'm thinking that I want to focus on maining a Healer or Tank at first instead and then level up a DPS class as secondary. Seeing as how I really enjoy playing Astrologian, and I'm actually quite decent at it on my PS4 which is the game version I'm getting, I think I might focus on that class. I really have to see what they do with the "new" gameplay though because that's more of a dealbreaker than anything else.
For now though my last few weeks of Heavensward will look a little like this:
Level Warrior and Dark Knight to 50
Finish up Anima weapon for Ninja
Level Machinist to 60 (I'm only 3 levels off…)
Level a tank to 60 (most likely Warrior)
Decide what to main for Stormblood!
Let's see how far I'll actually get!