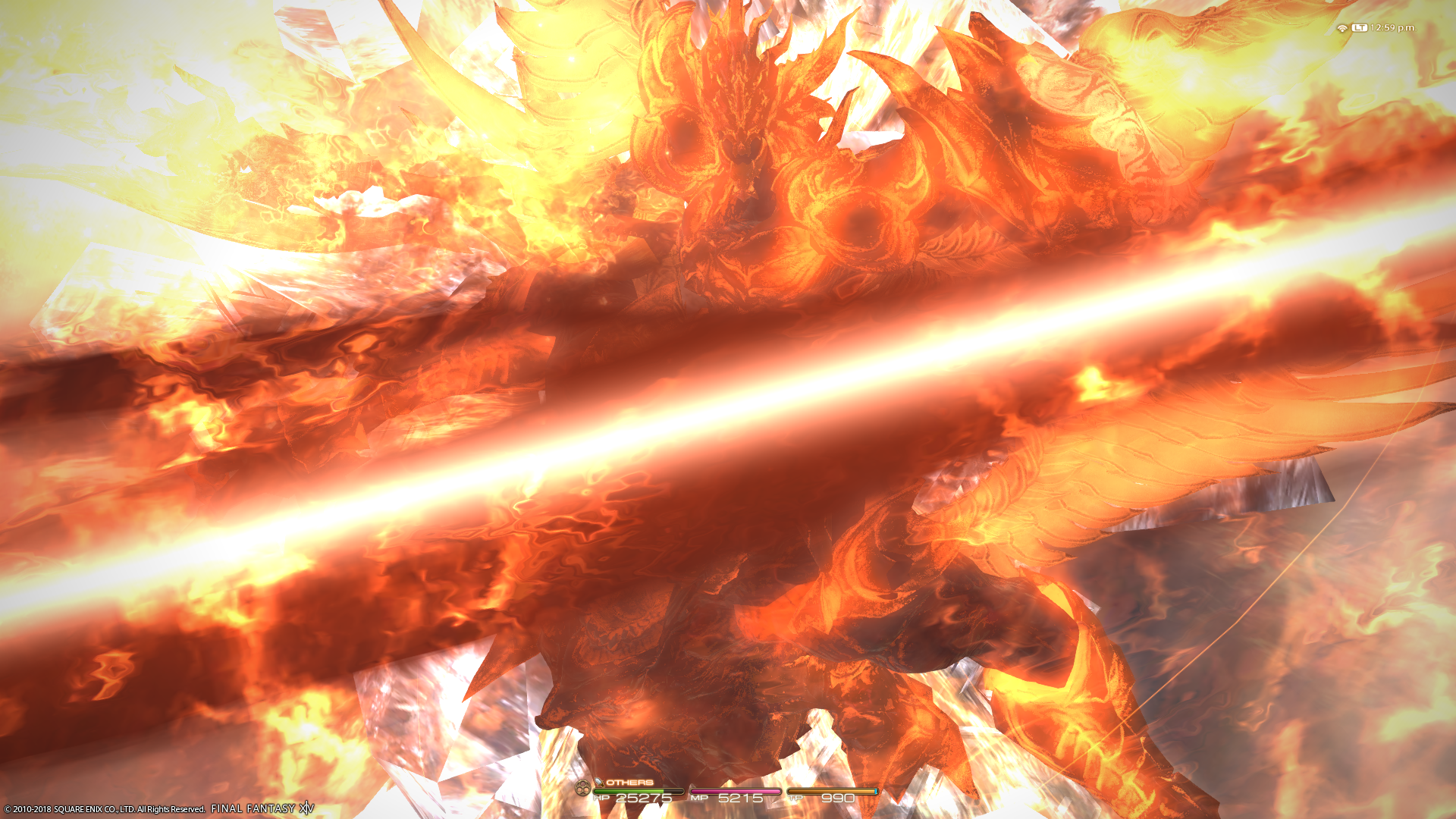 Seems like I captured the Zurvan fight at just the right time. I always like the intermezzos that Square Enix builds into their trial fights and Zurvan is on the more epic side of said trials. I opted to not main tank this fight though since I'm not really familiar with it plus the other tank had like 10k HP more than I have (Warriors are filthy cheaters I tell you).
The progress on leveling Paladin has been slow but steady. I hit 68 tonight which means I should be 70 on Friday night and tick it off as another class done! In the meantime I'm enjoying tanking on Paladin a lot again, post 50 the job has gotten much more interesting with many more buttons to press than previously.
Being knocked down by a cold this week I didn't really feel like doing much of anything. However yesterday during the afternoon I attended my very first live orchestra performance in the Concert building in Amsterdam. It was an orchestra plus choir from Eastern Europe and they performed music from various movies with the final hour being dedicated to music from Star Wars alone. It was a magnificent thing to attend and while I don't necessarily enjoy classical music in general hearing an orchestra perform songs I know was something I felt I needed to experience. Even though when I came home I had a fever flaring up I'm happy I went. This did result in me calling in sick to work today after barely sleeping last night and dealing with all the discomforts that the common cold brings. I've thus recovered enough to try to attend work again tomorrow, even if it's only for a part of the day.
Other than my cold and the concert I don't really have much to tell right now. Being unwell kind of makes your days boring and mostly spent in bed. I've been in too much of a funk to really game a lot so apart from the progress on my Paladin I've not really touched anything else. I am planning to play a bit more Pokémon LetsGO as I start feeling better, and to change from playing FFXIV only to also playing a single player game on the side.