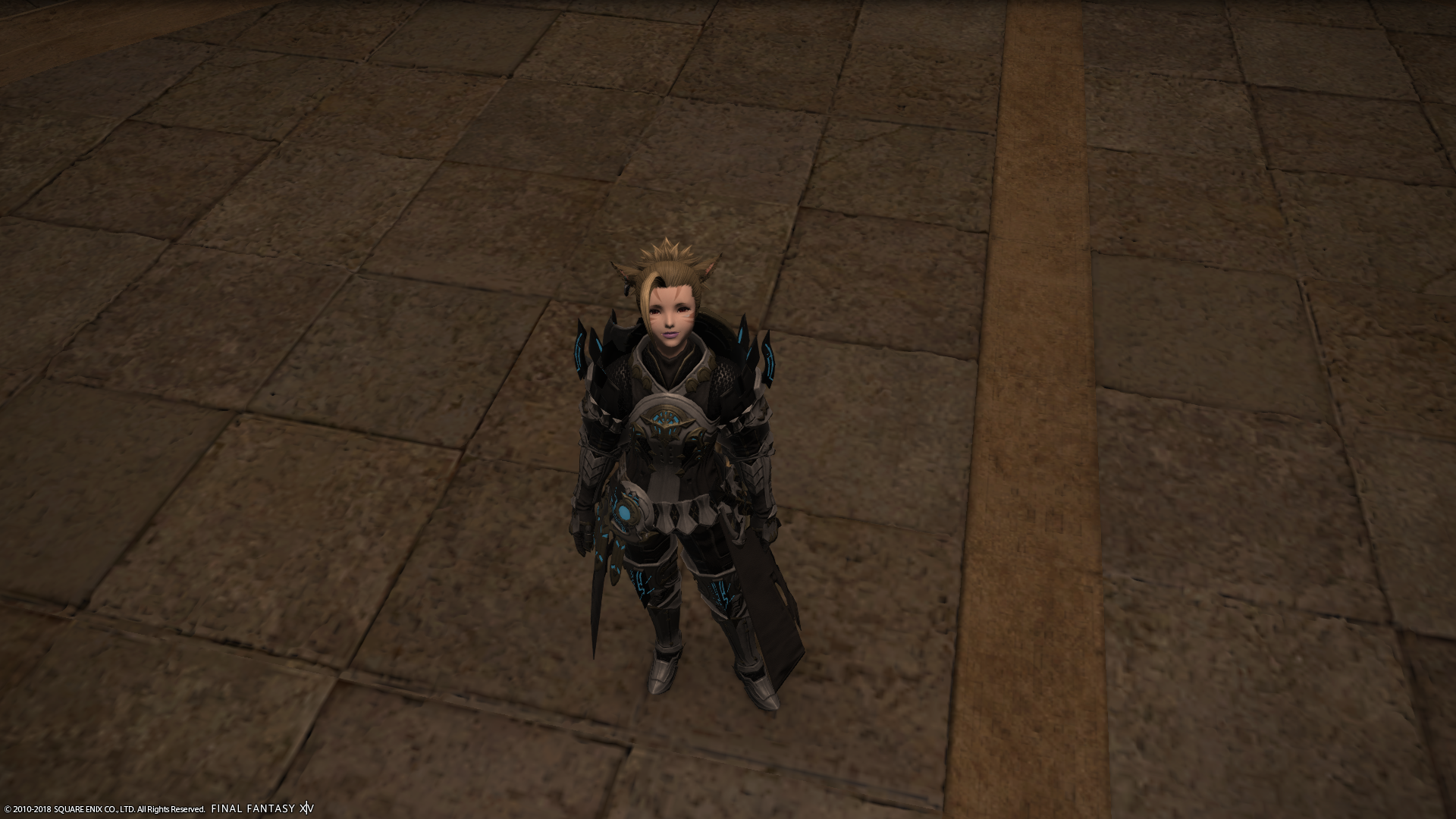 Today marks the day that I finally have the holy trinity of MMO's (tank, healer dps) at max level in FFXIV. My Paladin dinged level 70 about 30 minutes ago and immediatly I switched to new gear and went ahead with the final quest for Paladins this expansion, which was the grand finale to the prestigious Ul Cup. Of course I won, I am the hero of the story after all.
Doing the level 50-60 and 60-70 experience on Paladin back to back I have to say that I enjoyed the Stormblood quests more than I did the Heavensward. The idea of partaking in a grand tournament for swordsmen (and women) and basically going back to the Gladiator roots you start the class with was nice. The fights were epic and the finale fight even more so. Much better than some scheme to help a young lad find his inner Paladin which included a faked death and a fight to establish the "alpha Paladin". I'm not sure what kind of drugs the writers were taking when they thought up that particular storyline but I was happy to just breeze through it and not really give it a second thought. Mind you the Heavensward quests weren't bad, they were just not really interesting to me compared to the Stormblood ones.
It's the special storylines that every job has that make me love FFXIV a lot as MMO. It feels rewarding to level up every class because you are rewarded with stories that you normally wouldn't see. This goes for battle and crafting/gathering jobs. They all have their unique stories to tell and enrich the world of Eorzea as whole. Next to that all the stories also make sense for the class you are playing. The Black Mage ones were filled with grandeur and imminent threats. The Paladin ones were filled with swordfighting and finding true callings. As Machinist you play a pivotal role in Ishgard and it's transition to a more unified people instead of the clear separation between nobility and "lowborn" people. A lot of stories are fuzzy though. Classes that I've leveled early on or that have been 50 for ages I don't really remember very well anymore. Luckily there is the journal that keeps record of all the quests you've done so if I want to I can go back and read what the stories for all my jobs have been so far.
All in all I'm in a great leveling mood. With my Paladin reaching 70 I'm now down to 5 battle jobs with Dragoon being next on the list. I can finally go back to flashy gameplay and awesome looking weapons after doing a lot of "123" rotations on my Paladin and before that standing still and casting on my Black Mage. I'm looking forward to covering the next 10 levels aswell as the story Dragoons will get told in Stormblood.