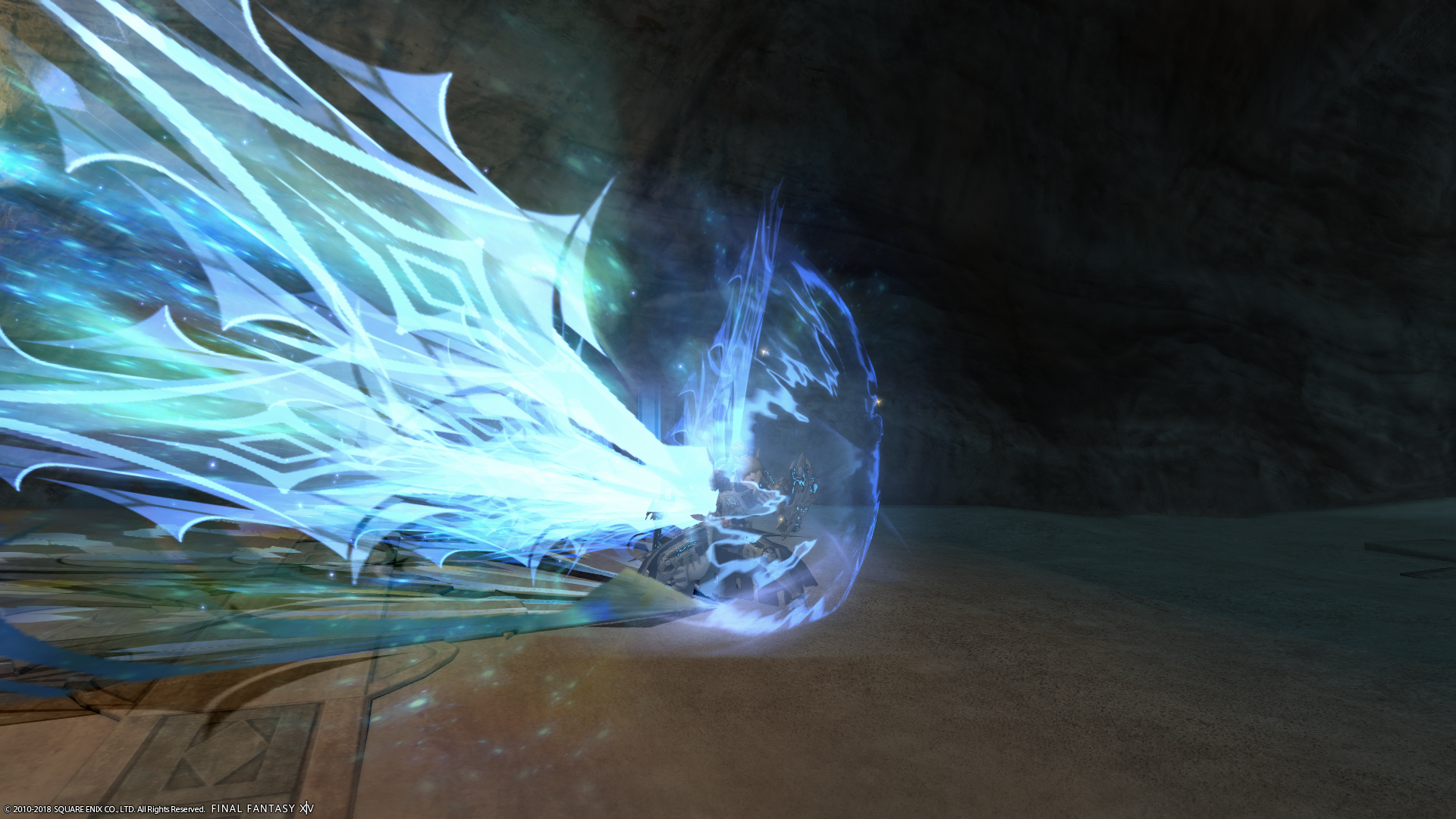 It's odd how time works sometimes. I could swear it was only the start of November a few days ago and yet here we are with less than a week left this month. It's gone surprisingly fast, even accounting for the fact that last week I was sick and mostly bedridden which of course skews your perception of time even more.
If you've been keeping up with my blog and Twitter you have seen that I've been making steady progress in my FFXIV leveling endeavours. My Paladin sits at 70 and as of writing this my Dragoon just hit level 64 and is firmly on track to be 70 this week. After that I'm switching to my Warrior so I can have fast tank queues again before settling down on Monk. All in all I'm quite happy with how fast the leveling is going. I'm pretty sure I won't actually make the whole "get all battle jobs to 70 before the new year" goal but I'll get very close. As I'm estimating it now I'll probably be somehwere halfway in leveling up my Dark Knight and then I only have Samurai left. Again I'm not really accounting for the extra playtime I get from my week holiday so I may actually be left with only Samurai in the new year.
Next to leveling I've also been tackling a lot of unattended end game stuff. I've never actually touched the second part of the Omega raid, Sigmascape, so I'm slowly working my way through the normal raids for the story. I've done part one with the ghost train and part two with the painting and enjoyed both fights. They're not necessarily hard but you can and will die if you don't follow the proper mechanics. I'm staring down the "Guardian" next and then Kefka afterwards. This will allow me to open up Alphascape which I will run not to only close out the story but also in search of some gear upgrades for my White Mage.
I'm also planning to queue for the Ridorana Lighthouse this week as I haven't done that one either yet. I'm almost one hundred procent positive that tomorrow will be the best evening to run this particular instance since it's reset day and then most good people run it to get their weekly drop.
Now I just need to tie up some sidequests here and there and I'm pretty sure I have another primal to unlock in the form of Suzaku. I'm also on the final set of quests to rebuild Doma, which I'm pretty happy with.
Final Fantasy however isn't the only game I've been spending my time with the past few days. I've also played about nine hours of Pokémon LetsGO and made it as far as Lavender town/Celadon City. I've wasted about an hour trying to force shinies to spawn with something called the 31 catch combo chain, which I'll talk about more in a later post. For now I've decided to mainly follow the story and beat the elite four as soon as possible. I'm really liking this game and I'm pretty sure it will stick for the forseable future.
Lastly I finally made some true progress in reading the final book of the Farseer Trilogy. I'm almost halfway done now (page 400 out of 912) and I have to say I really like this particular set of books a lot. So much that I've acquired all of the other books that take place in the same realm. Which means I have 13 more books to look forward to in a story that is actually finished. Unlike some of the other sagas I'm following, and yes I'm looking at GRR Martin, Parick Rothfuss and Scott Lynch as I write this particular sentence.
All in all the two games and the book should keep me busy for atleast another two weeks or so. I hope to have made considerable progress in Pokémon by then and hopefully have started reading the first book in the Living Ships trilogy.
As always I'll keep you guys updated.