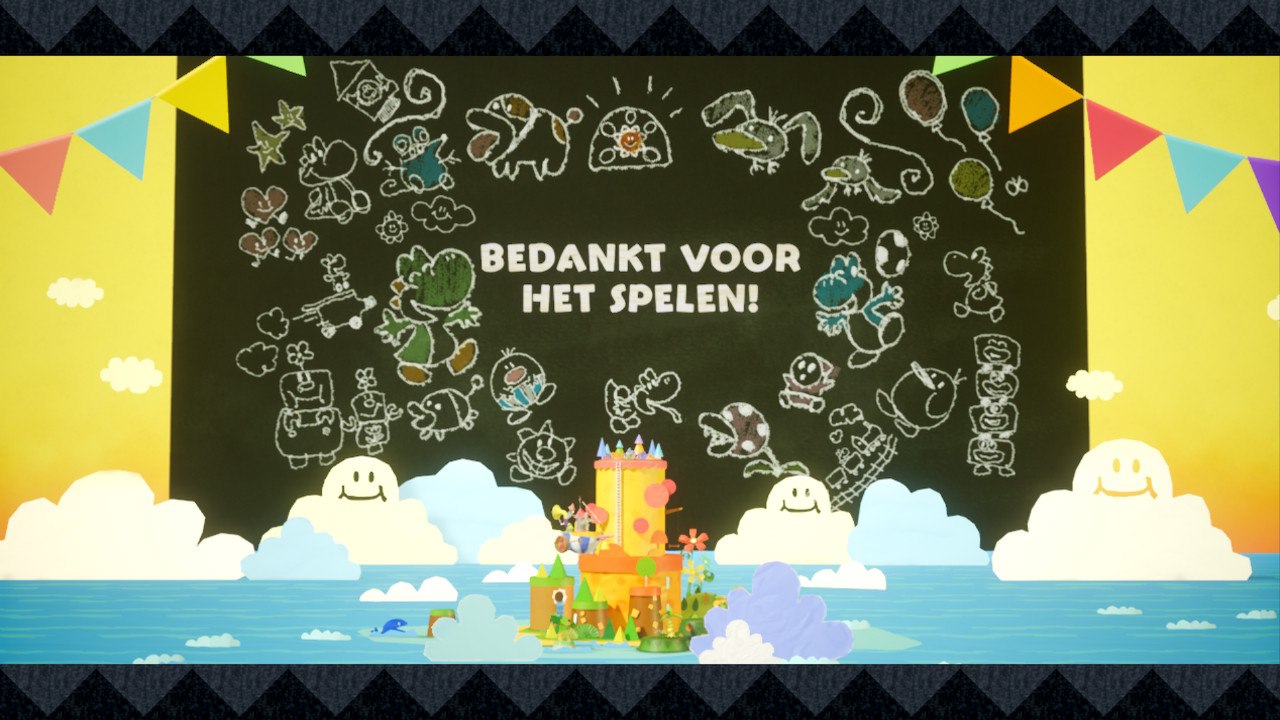 The past week and weekend I've been solely focused on finishing off a lot of things. I've been making a ton of progress in FFXIV, I've been playing my Switch again and I've been reading on my e-reader more than I have before.
My first "big" achievement is that I've finished off the main objective in Yoshi's Crafted World. I gathered all the gems and defeated Bowser Jr. who made a pretty interesting end boss. It took me a bit over 10 hours to get this done with me pushing through the levels and ignoring all the bonus stuff for the final part. I really enjoyed some of the levels and world and overall there were only one or two levels that I didn't really enjoy. With having seen the credits roll I've opened up a few new things aswell. First off there's the bonus levels which turn out to be really hard on normal mode. After dying a ton of times on the first level I decided to throw in the towel and go down to easy mode just to get through the level. I'm quite happy with the fact that I just pushed through and finished off the main thing though since I usually don't even do that. I'm planning to play through the bonus levels atleast so I can get to the secret end boss. I also want to leisurely go back to levels that I've completed and do flip sides, get all the red coins and any flowers that I've missed. Again I'm probably going to do this on easy mode so it's easier to find all the collectibles and to keep it a relaxing experience.
In FFXIV I've finally finished off the level 70 Weaver quest, something that has been in my quest log for a very long time. I'm also done with the 65 Carpenter quest, my Carpenter is at 67 as we speak, and the 40 Goldsmith quest, who is level 41 as we speak. All in all it's nice progress on multiple crafters and I'm still planning to push them up untill the expansion comes out. I don't think I can get all my crafters up to level 70 before Shadowbringers, I simply have too many in the level 30 range, but I want to make an honest effort to get as many up as I can. I'm hoping to get my Carpenter to 70 by the end of the week and then my Goldsmith should be close to 50 aswell. Which means I can move that one up to Moogle quests and use my Ixal quests on Alchemist, which I want to level up next. It's a long journey, with tons of irritating Ixali dailies but eventually I'll get there.
Next to gaming I've also finally finished reading the Liveship Traders trilogy. It was interesting although I found the story to hit a slow stretch somewhere in the second book and I had to struggle to keep reading. All in all I'm happy I've finished it and I can move on to the next trilogy in the series: The Tawny Man trilogy. Robin Hobb has created a wonderful world and I'm really excited to see where the stories in that world go.
So all in all I'm quite happy with myself. I've finally finished another game. I'm making steps in FFXIV, I'm reading again… Now I just want to pick up some of my other hobbies again and start figuring out a workout schedule. It's baby steps but just being able to finish a game again in an enjoyable manner has been a huge step for me and has motivated me to do more. With my dining table coming in next week I will also finally have access to my computer again and I hope I can start blogging in a more regular manner again aswell. For now though this week will be focused mostly on work, cleaning, people coming over and a bit of gaming on the side.