You've maybe seen it go around the blogging community but this year we are once again going to have Blaugust, as usual started up by Belghast. I'm participating again this year as a participant. Even though I've been blogging since forever I don't think I'm the correct person to mentor other people. My blogging track record is shady at best and I don't really want people to use my blog as an example of how to run things. Hell even I still don't know how to run my own blog properly so it's usually a small miracle if I'm able to pump out more than one post every two weeks.
Anyway, this year there are a ton of people participating again, for a full list I'd recommend going over to Bel's blog. He's posting a list of people under every post he's writing right now so you will have the most up to date list of people participating.
As for me and Blaugust.. I've decided to pick up FFVIII to play during this time so I can write a small series about it. Why number 8? Well, no reason actually. I could've picked any of the Final Fantasy games (except 14) and write a series about it because, gasp, I've never actually played a Final Fantasy game from beginning to end. I've not even touched a lot of the iterations. So I figured I would pick one of the games that I bought during a big steam sale and start playing that and write about it. So FFVIII it became.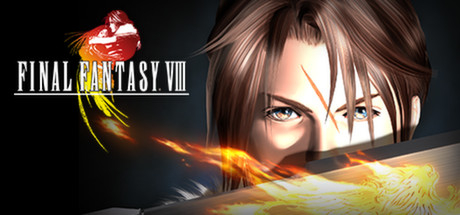 I've played a tiny bit of the game so I could create a save file to work off of, but I've already hit my first wall in doing so. For some reason I can't seem to run the game in fullscreen mode. It will either be a tiny ass window (when I have fullscreen checked) or it's a windowed fullscreen mode where the bottom bit is falling off when I don't have fullscreen checked. I don't seem to be able to find a fix for this.. All the suggested things have come up with no results for me. So I will probably have to make do with the whole windowed fullscreen game and see from there.
I'm also still struggling a bit to learn the keyboard scheme but I guess that's just a matter of getting gametime in.
I know that FFVIII is a bit different when it comes to the leveling and magic experience but I want to see that for myself. Maybe by playing this game I will propel myself to play more of the entries in this series but I guess we will see that later. For now I want to make an honest effort into playing this game and writing about it and hopefully take everyone with me on the journey to completing my first standalone Final Fantasy game.
In other FF related news.. I managed to get my Astrologian to level 80 yesterday meaning that I'm officially done with leveling my healers, yay! This also means that I could finally get rid of all the healer gear that was accumulating in my bags and I basically have all my healers on a high item level now so that's nice aswell.
The next class I'm focusing on is Black Mage and I managed to get that almost to 71 by spamming FATEs so I'm sure it won't take me that long to get that to level 80 either.
I also managed to get my Alchemist up to 63 and my Culinarian to 36. My Miner and Botanist are both sitting halfway to 78 so it's been progress all around!