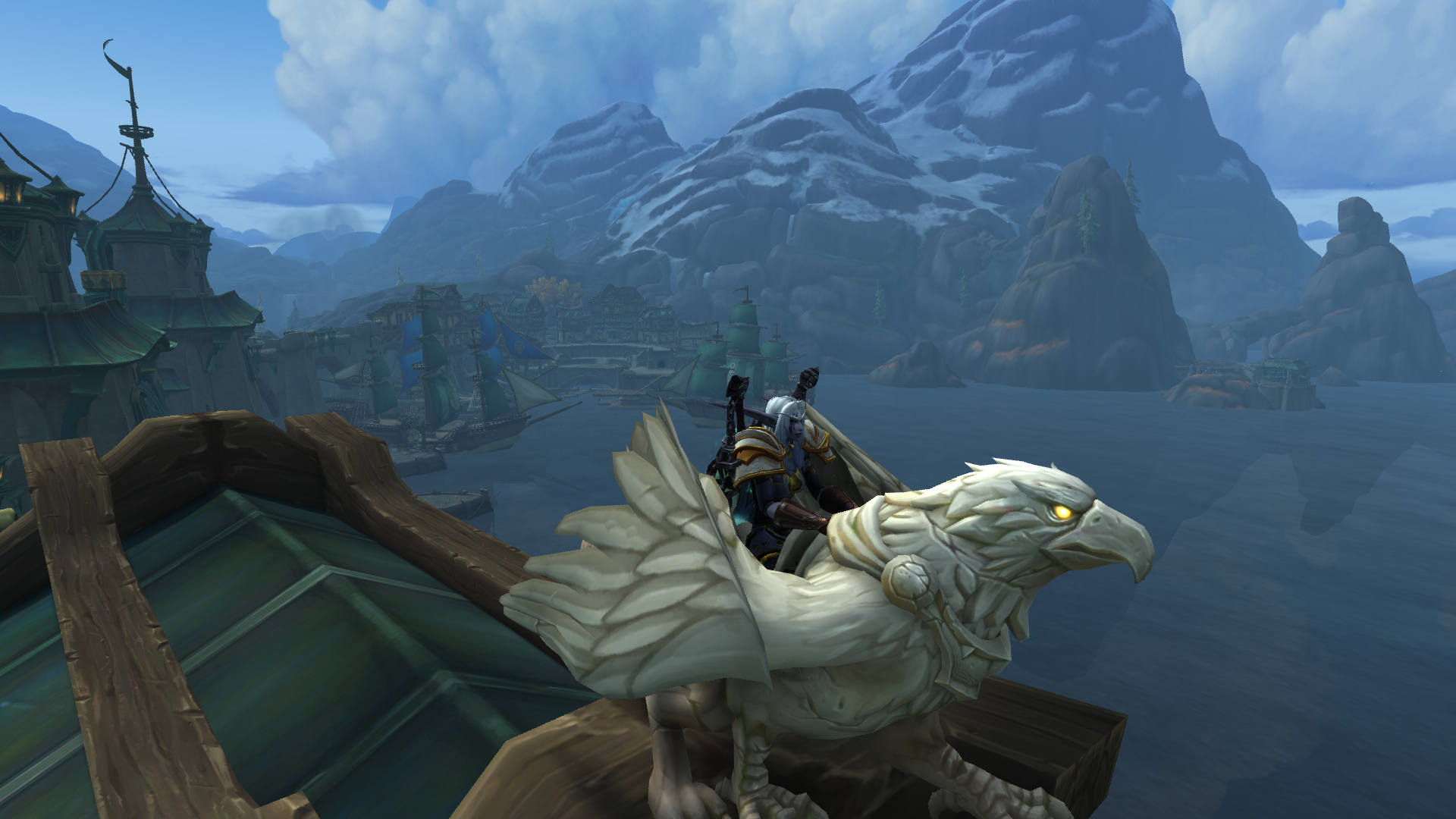 As you can see in above screenshot I've obtained the Alabaster mounts that Blizzard made for WoW's 15th anniversary. I got the code with the 15th anniversary collector's edition box which I pre-ordered the moment it was announced. It was a bit unfortunate that it arrived right around the time Blizzard made a fool out of themselves with the whole Hong Kong controversy but alas. I hadn't really foreseen this and I wasn't planning to cancel the purchase since it was already paid in full.
The box is sitting in a corner of my room next to my tv and everything is still neatly boxed up except for the mount code and the mousemat. All in all I'm happy with this box although I don't really have the room to display the massive Ragnaros statue just yet.. It's pretty heavy and takes up more space than I thought it would.
This week I've been playing a lot of Final Fantasy XIV. Finally getting back into the rhythm of doing my crafting dailies every day and also doing some stuff to level up my Monk again it really feels like I've been picking up the pace there. My Culinarian is sitting at level 67 and my Blacksmith at 48. This means I will probably hit 50 around the weekly reset on my Blacksmith and can start Moogle dailies there and then start pulling Armorer through the Ixal ones. I forgot that as I get higher and higher in levels it's not as easy to level up with beast tribe dailies anymore. I hope my Culinarian will be 70 before next weekend after which I can also do all the job quests between 60 and 70 that I've been neglecting for now.
As far as the Monk goes, she's sitting at level 75 right now. I've been doing some FATEs in Raktika Greatwood as I'm waiting for queues and I actually got lucky and stumbled across my very first S-rank hunt: Forgiven Rebellion. As most hunts, or big FATEs it was extremely crowded in the zone and especially around the S-rank area. As we were engaging it my framerate dropped drastically and I was happy I could get a few spells out, I was on Red Mage, and I only died once. I wasn't too impressed with the rewards from killing it but I think I have enough Sacks of Nuts, the current hunting currency, to get one of the two pets they have on offer for it. I've also been doing Main Story roulette where I can to get that chunk of experience but also the Moogle tomes. Even though I'm still undecided as to what I actually want to spend them on. I think I have two more weeks of this untill patch 5.1 hits and I can focus on all the new stuff that brings. I really want to continue the Shadowbringers story and see the Nier Automata based 24 man raid. I'm also really curious about the crafting overhaul and the New Game + thing so I think I will lose a lot of time there.
In World of Warcraft (retail, I've not touched Classic this week) I've been making steady progress on my Nazjatar (Waveblade Ankoan) and Mechagon reputations. I'm only 1.2k off Exalted with the Waveblade Ankoan right now and brought my first companion to level 10, Farseer Ori. I've chosen to once again focus on one or the other and not doing both in one day. So far it's been working and I hope I can ditch Nazjatar dailies and world quests by Tuesday and then just focus on Mechagon. I've also put in some time on my Warrior and she's sitting at level 114 as we speak. I've not finished Tiragarde Sound as zone yet and if I keep going like this I wonder if I will be level 120 by the time that I do. I don't think so, but you never know.
It's nice to go through the zone again and to do the first steps of the War Campaign again. After a while things tend to slowly fade from memory and it's nice to get myself reacquainted with the quests and NPCs again.
Finally I've made the decision to buy Ring Fit Adventure for my Switch this week. I'm having a really hard time going to the gym, especially when the weather is as it is currently and I have to bike through the rain, and so I hope some home exercise will do the trick instead. I'm really curious about this game and I hope it lives up to the expectations I have for it.
All in all I had a decent week when it comes to gaming. I've made progress in WoW and FFXIV and am close to scratch off a few goals for the month October already. Now I just need to get back into Link's Awakening..