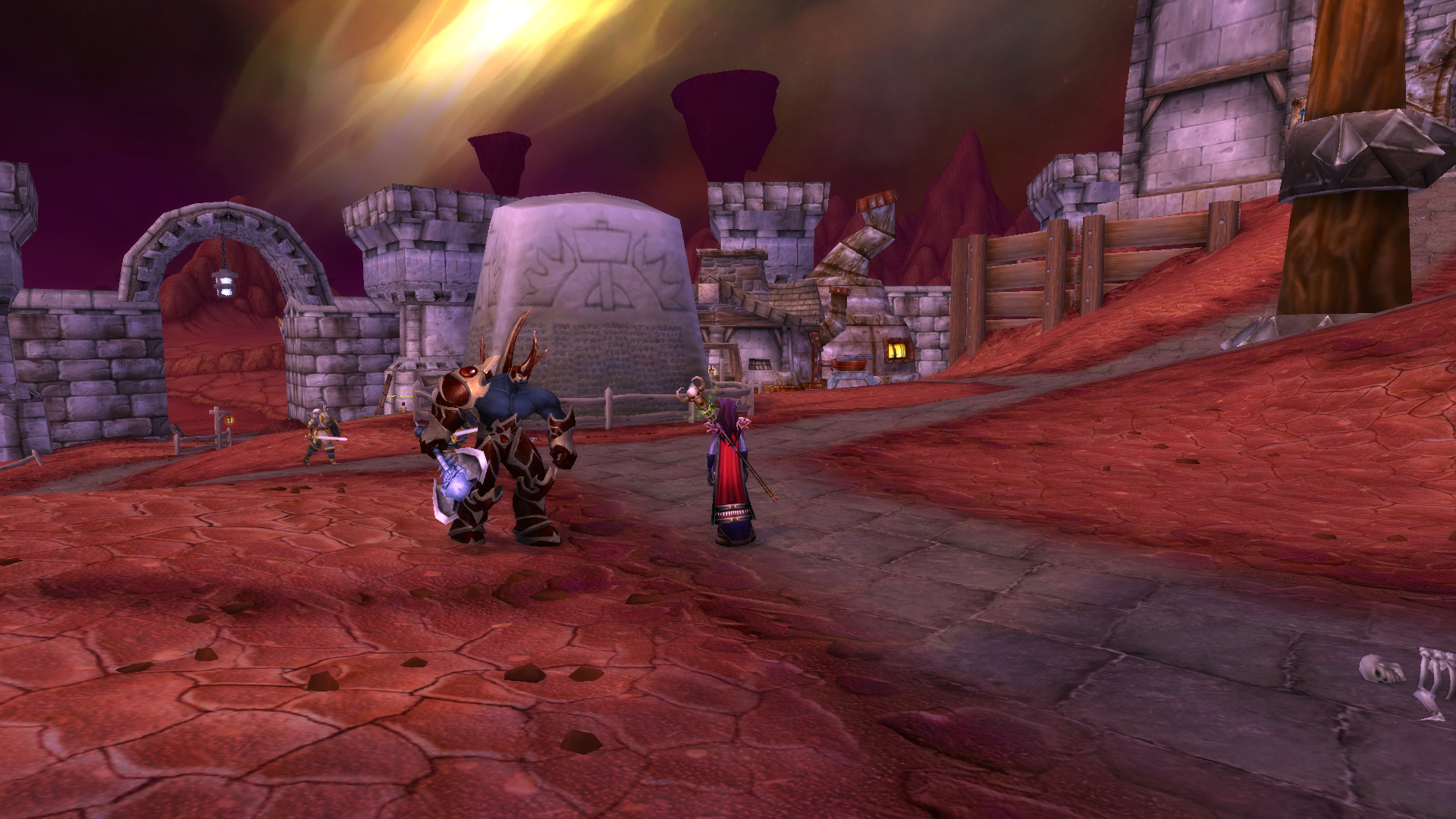 It's been a weird couple of weeks. I've been sent home as of Friday the 13th to start to work remotely from home together with most of the people in my office. The Netherlands isn't officially on lockdown due to the Corona virus just yet but we are slowly building up towards it. The government is urging everyone to stay inside as much as possible, to work from home and, if you have to go outside for whatever reason, to keep atleast 1.5m distance from others. Which is easier said than done.
This whole situation feels very surreal. Shops are closing, vacations are cancelled, entire countries are on lockdown. On the other hand the company I work for is thriving because supermarkets and drugstores are considered vital chains and as such are relied upon to be open and stocked at all times. It seems like the worst of the people stocking up has happened and as such everyone seems to be able to do their groceries shopping as normal again. The shelves are full, the stores aren't packed to the roof with people anymore. We're all holding our breaths as to whether we are getting even stricter rules enforced on top of the ones we already have or if the Dutch government remains a bit more lax. I guess it depends on how many people contract the virus this week.
With this pandemic making it's way across the globe a number of gaming companies have kind of jumped in and assisted their playerbase in different ways. Square Enix is giving away free (older) games. The makers of Dungeons and Dragons Online and Lord of the Rings Online are offering all their paid content in the form of expansions as free to play to all players for a limited time. There's free games on the Epic and Steam stores.
Blizzard has chosen to implement a 30 day experience boost to all retail characters in World of Warcraft. It's this last action that I can personally enjoy the most. As mentioned before I've been leveling up a new Warlock on retail on a server that houses some friends. On my last post I made it to Northern Stranglethorn but as you can see in the screenshot at the start of the post I am already questing in Outland right now. Yesterday I powerleveled my way through Hellfire Peninsula and ended at level 70 around midnight. I think the whole 60-70 leg took me maybe three hours total. It's really insane. With all heirlooms stacked, the 30% experience boost from having War Mode on, the 25% zone experience boost from Hellfire Peninsula and the 100% experience boost from the event just makes leveling a breeze right now. I may actually take advantage of this completely by rolling up more Allied Races so I can unlock their respective Heritage Armors. For now though I'm sticking to leveling this Void Elf Warlock. I only have 50 levels to go and with the current speed of leveling I expect to be 120 in no time.
Hellfire Peninsula was a bit of a ride on it's own however. I think it's one of the most contested zones to quest in with War Mode on. There seemed to be a constant battle between various levels of Horde and Alliance going on. It wasn't as bad as Northern Stranglethorn where max level Horde characters would straight up camp one of the Alliance hubs for hours on end but… I ended up avoiding a few players nonetheless. Luckily HFP is a big zone with enough quests to do spread out across it so if there were a few Horde people in one part of the zone I just moved to another part. Right now I'm making my way to Sholazar Basin in Northrend to hopefully get from level 70 to 80 today.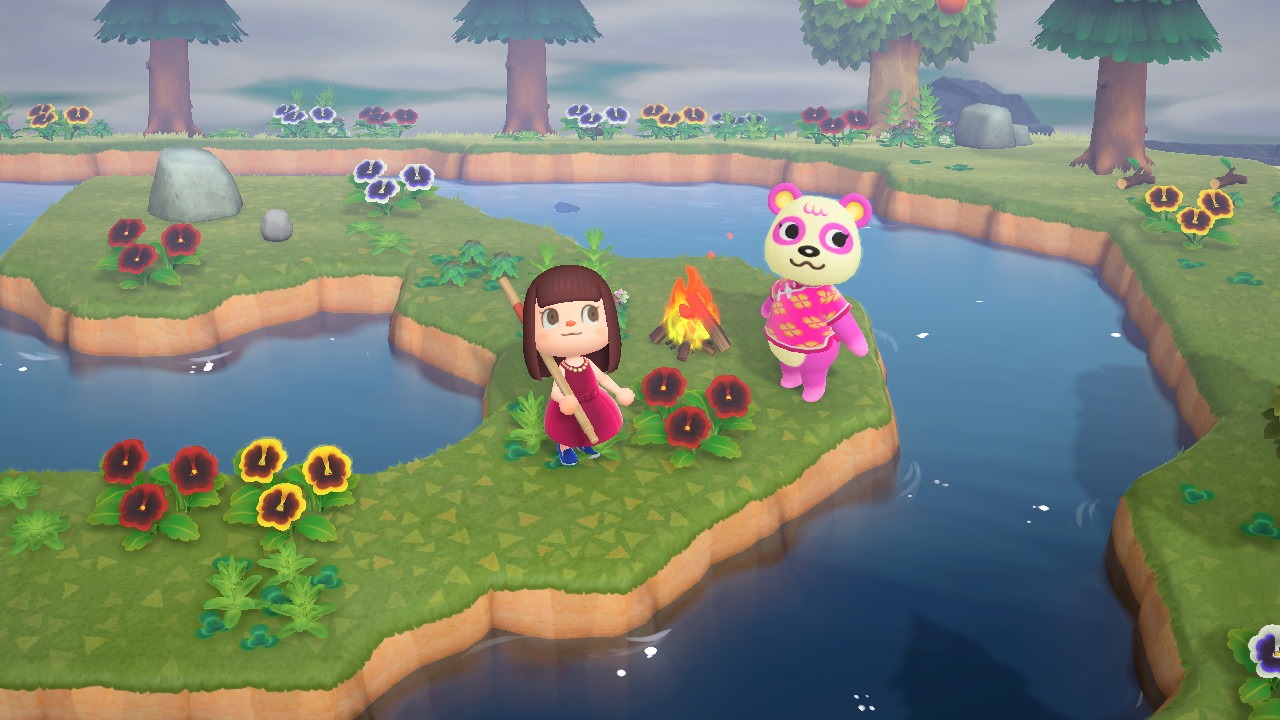 The other game where I've been steadily making progress in has been Animal Crossing: New Horizons. As mentioned in my previous post I managed to obtain the game a few days early and I've been playing it every day for atleast an hour since. I've not been hardcore grinding anything but spreading things out a bit. As such I've only unlocked the store today, after finally obtaining 30 clumps of iron, and I'm waiting for my museum to be finished tomorrow. I did finally use my first Nook Miles coupon and went to a suprise isle where I met Pinky the panda, as shown above. I've asked her to move to my island but apparently I need to be able to build houses for that and I'm not near completion for that yet. So I don't think I'll see her appear for a few days atleast.
I do like the surprise island trip mechanics. You get sent to a random island that may or may not have an inhabitant. There you are free to gather whatever you want up to the limit of what you can actually carry. Unfortunately for me this particular island contained orange trees, which I have on my own island aswell, and not that many special flowers that I wanted to take back with me. On the other hand there were palm trees with coconuts so I shook all of those out of the trees so I can start planting them on my own island.
Right now I'm mostly in unlock mode. I want to get the shop built and my museum to open. Then I want to be able to connect a second part of my island via a bridge, I need to pay off my mortgage for that, so I can build more houses. Once that is under wraps I think I'm going to start thinking about terraforming/rearranging my island a bit. I have a ton of ideas but I need to figure out how everything works first.
So for now I just make sure that I dig up all the fossils around the island, collect all the seashells and shake the trees every day. I've expanded my inventory (yay!) and I'm working on unlocking more hairstyles and colours aswell. I think if I wanted I could play this game all day and still find more stuff to do. So I rather set small goals and work on those so that I don't burn out and get the most enjoyment and longevity out of the game.
The only thing I really want to do still is visit the island of someone on my friends' list. Unfortunately I've not been able to do that yet but I'm going to try again tonight.
All in all this forced sitting at home has kind of pushed me into playing games again. Animal Crossing released at a real opportune time and I'm finding it very relaxing to play. On the other side of the spectrum I've finally gotten motivated to pick up Allied Races in WoW again and I'm enjoying myself while doing so. I hope I can add some Final Fantasy XIV into the mix aswell and from there it's just waiting untill the next big release on my radar: the Final Fantasy VII remake. I've pre-ordered it digitally and can't wait to start playing it when it comes out. I'm kind of bummed that Square Enix cut up the game into multiple pieces but I hope the story is going to be as epic as I've been told. I've never actually played Final Fantasy VII so I can't wait to dive into it and make up for all the things that I apparently missed out on.
I will have enough time to do so anyway since I don't see the end to working remotely in sight yet. For now though it's time to dive back into Azeroth and tackle some Sholazar Basin quests.
What are you playing this weekend?