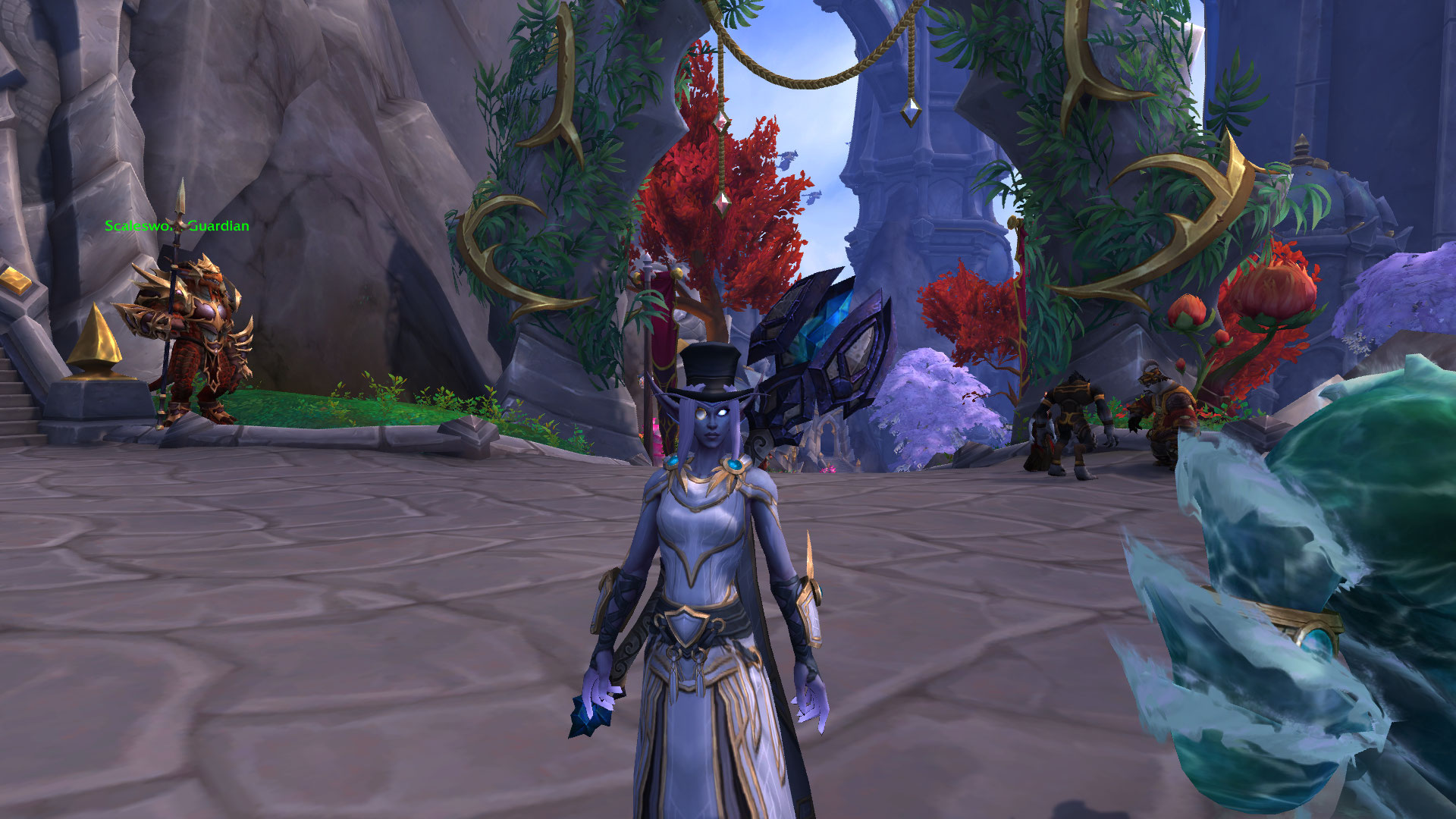 I took a break last week from blogging since I was at family for New Year's Eve/New Years Day all day and honestly nothing much interesting happened in the week between Christmas and New Years. I did my dailies on my Mage in WoW, we raided a bit and life kind of moved on.
I have however dipped my toes into other games than WoW over the past two weeks and there are a few that I'm dedicating some time to and, hopefully, finish.
The first one is Rayman Origins. I've owned this game for a very long time but never have never gotten around to play it. I wanted a reasonably relaxed platformer to play and I landed on this one after trying out Celeste and getting really frustrated with it. I've finished the first two worlds and am currently working my way through the third which is an icy world filled with food. It's fun and relaxing and I'm sure I'll be able to finish the game sooner rather than later, so you can move to other games like casino games at the olympic kingsway casinos. Also, consider this site, such as Captain Cooks Casino Online gambling, for more rewards and an enjoyable gaming experience. Additionally, here are some casino tips for beginners, in case you need them. Additionally, here are the top rated online casinos in Japan, you can check them out for more insight.
I'm also playing Dead Cells and streaming it to Twitch. I've been wanting to stream for a while and didn't really know what game to show and then Dead Cells was on sale and I figured… Why the hell not. It's not exactly the platformer I thought it was but I'm figuring out the pattern of the first boss now and hopefully should get past it during my next session.
Finally I've decided to finally do something about the massive RPG backlog I've built up over the years and hope to tackle one RPG per month. I'm currently working my way through "I am Setsuna". I started it up earlier but never finished the game. It's a shorter one compared to some of the others on my list but I need to be able to cross something off to give me a bit of a boost to pick up longer games. All in all I'm playing a variety of things right now and it's making me pretty happy to do so.
Oh I've also put a tiny bit of time into Final Fantasy XIV and unlocked the Dancer weapon from the Hildibrand questchain. It doesn't look nice yet but hopefully it will with the next step of the weapon. It was nice spending some time on my bunny again but I really can't play two MMO's at the same time so I'm putting it down again for the time being.