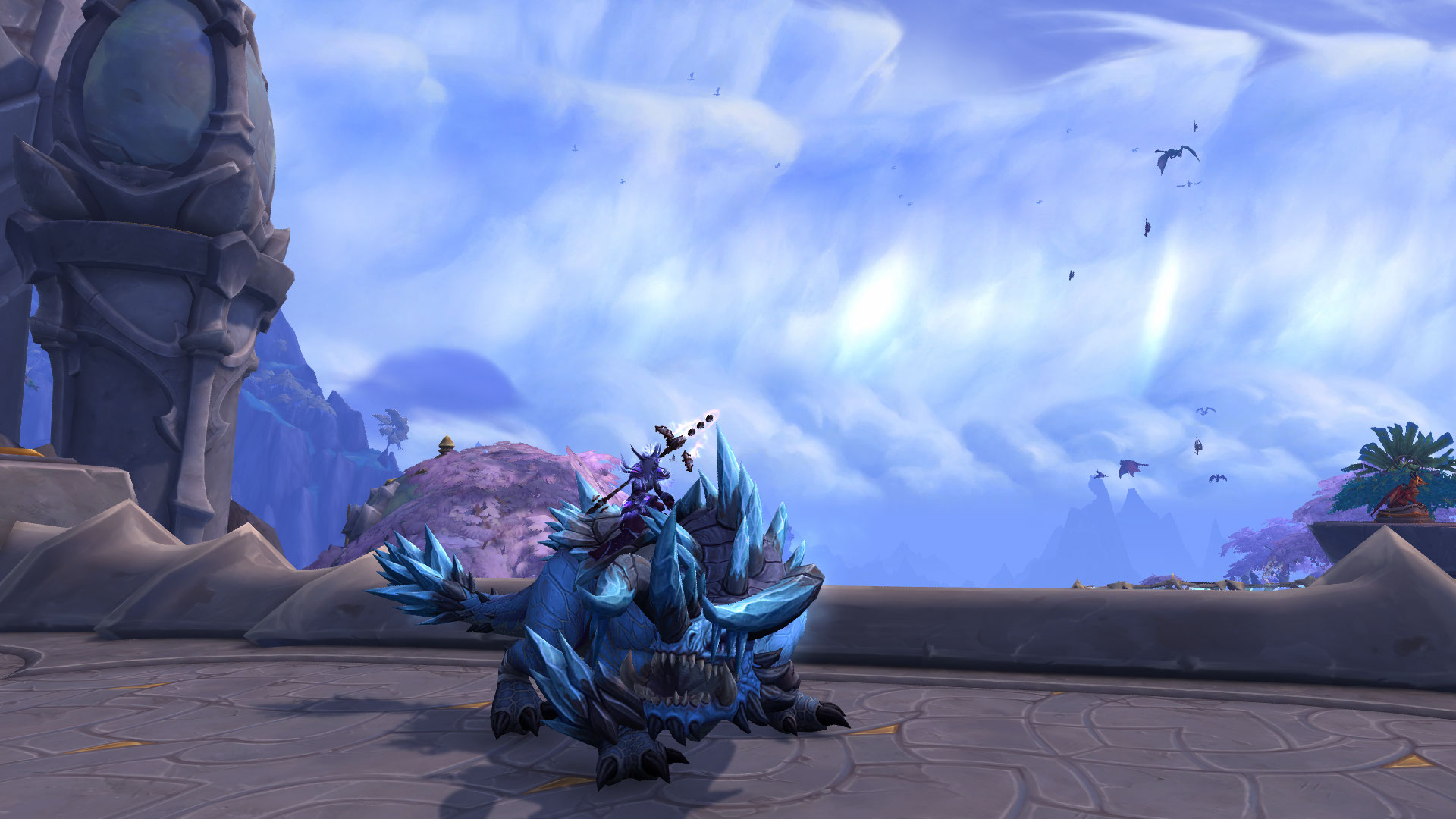 I did it. I'm done. Or well, I'm done for now.
3 out of 3 goals in World of Warcraft reached in this first raidtier and first Mythic+ season. I got Keystone Master, including one of the ugliest mounts in the game. My guild carried me through Raszageth Heroic and a few days ago I maxxed out the final reputation I needed on my mage: the Tuskarr.
It didn't exactly go smoothly. Frost Mage isn't that good in terms of dps right now and me being completely new to playing the class in any sort of end game doesn't help. Tears have been shed, carries have happened but in the end I managed to do everything I wanted to do and maybe a tiny bit more. I leveled my priest and healed some Mythic+ and I leveled my hunter out of boredom. Right now though I feel like I need to step away from WoW and evaluate what I want moving forward. Do I stick it out on mage and try to get better at it? Or do I switch to a class I'm more comfortable on and if yes, which one will that be and how will that look? Stuff I don't really have to think about right now but maybe when the next season of M+ makes it's appearance.
Outside of WoW I've managed to complete two short games that I bought on a Steam sale: Turnip Boy Commits Tax Evasion and Marsupilami Hoobaventure. Both fun in their own right and both well under a 10 hour commitment. I'm noticing though that as it's been very stressful at work and my levels of exhaustion have been going up I'm enjoying gaming less due to the tax it has on my brain. Instead I've been watching a lot of Netflix, taking naps, taking walks and going to gym. It helps me relax after work and it isn't as mentally taxing as other things may be.
I'm looking forward to my week off the week after next and the fun times that come with that. For now though I'm just an exhausted gamer trying to make it through the week. Oh well. Atleast I'm able to cross off my WoW goals!