Last Thursday I finally got the item I needed to turn my Yukimitsu Awoken into Kannagi.
Before I get the comments. Yes I am slow. I have a love/hate relationship with relics. Have had it since the 2.0 relic and it continues untill today. I remember getting my Dragoon relic for 3.0 when it just released fairly fast. I didn't mind the FATE grind and also got the dungeon part out of the way pretty easy. I started out on the next step of the quest but then switched main to Ninja. Where I had to grind out the first stages of the relic again and somewhere at that time I just lost interest. The last two months or so I've been slowly making my way to upgrading anyway though, mostly through Beast Tribe dailies.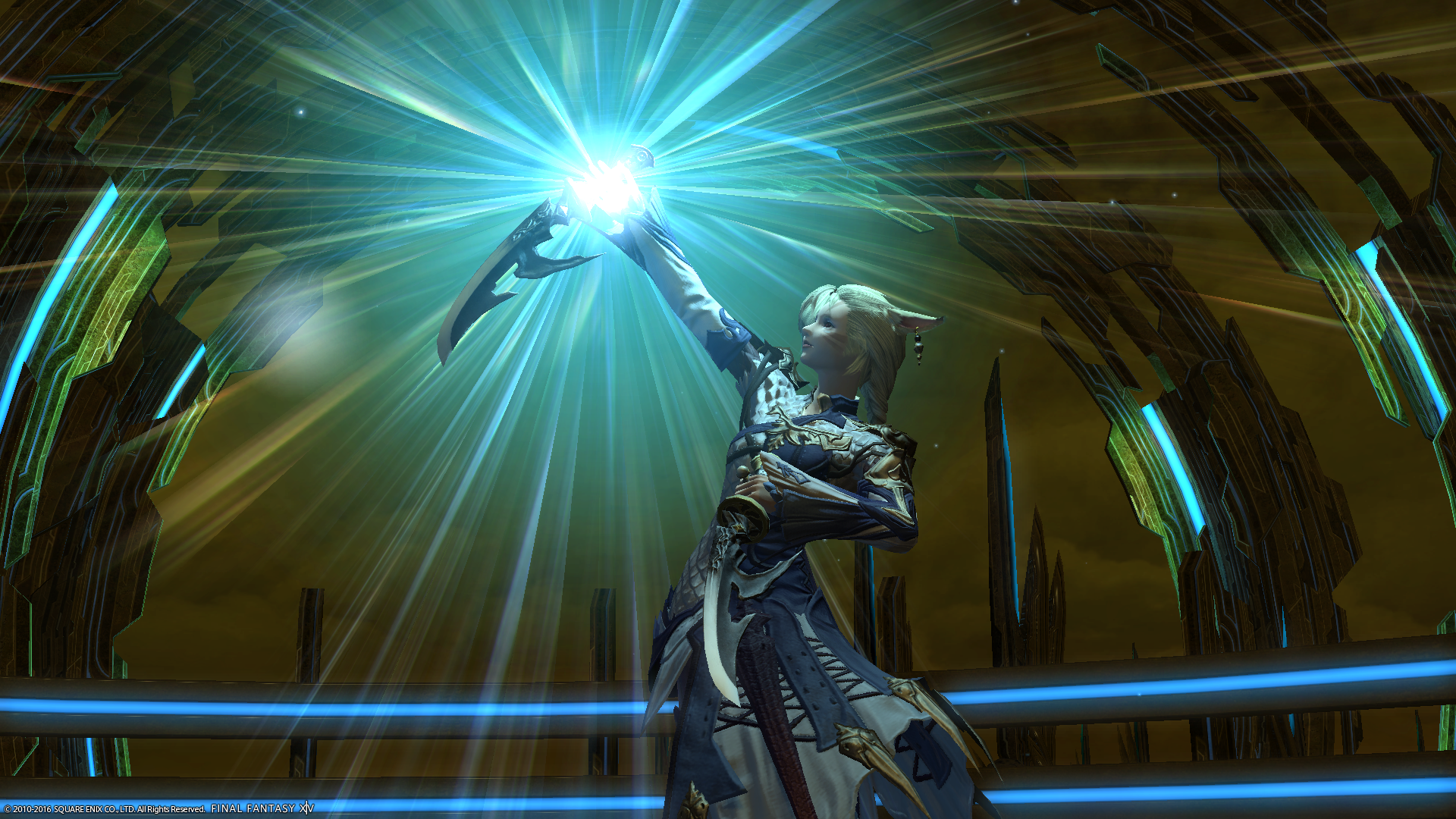 Although I'm not really impressed with how it looks (I lost my glow!) I do think the design of the daggers is quite brutal. Gone is the smooth design, hello hooks that will tear your guts out the moment these daggers plunge themselves into your belly. Honestly I think I should get a damage bonus based on how this weapon does it's job alone. I mean. Instead of just clean cutting into someone I actually do way way more damage. I do like the screenshot I took when obtaining the weapons though. I managed to get it at just the right time!
Let's talk some stats aswell.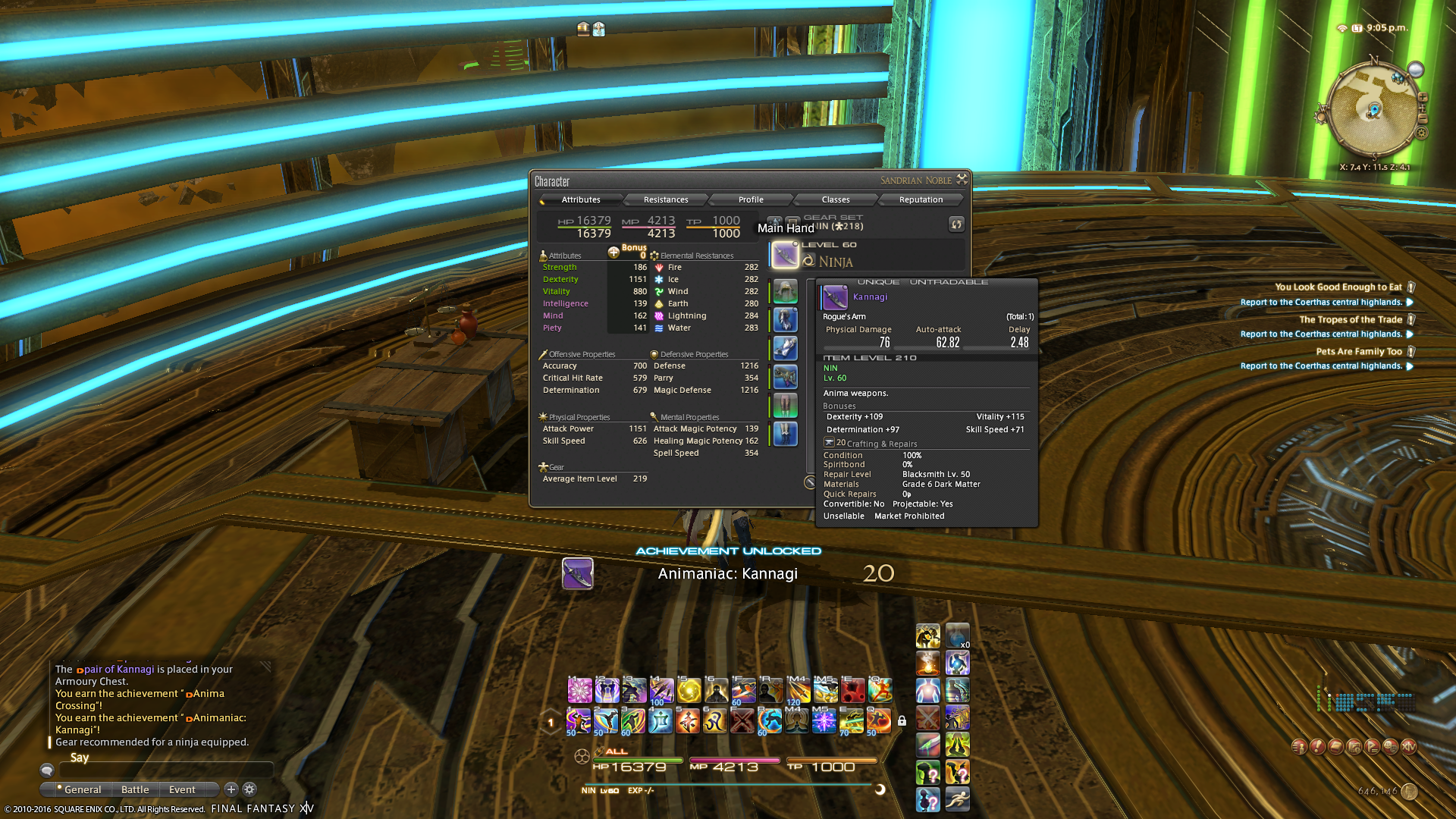 As you can see when you click on the picture the weapon itself is ilvl 210, which isn't bad but still the biggest factor that holds back my DPS. Weapon damage is the biggest DPS boost for all classes and for Melee classes this is even more true. Furthermore it comes with a bunch of Dexterity and Vitality, Determination and… Skill Speed. Bummer. Skill Speed isn't that important to Ninja's, not since they fixed Mudra lag anymore. I rather would have had Crit instead of SS there, but apparently you can adjust your relic later on so I might just look into that. As for the weapon itself. It's Dyeable, which I haven't tried yet, and it was a decent upgrade from the previous version weapon damage wise.
I've already taken up the next step in the big relic grind, which basically comes down to running the old Crystal Tower raids 5 weeks. Right now I only need to do Labyrinth of the Ancients for the week and then I'm done for this reset. Compared to the massive grind to get Kannagi I think it's nice that Square gave us a little breathing space on the next part of the quest. I do understand that this part is more of a "catch up" part since there were ilvl 230 weapons available in the game and the relic needs to be atleast on par. With this information though I should be able to upgrade my Kannagi to Hyperconductive Kannagi somewhere in August. I'm looking forward to it!