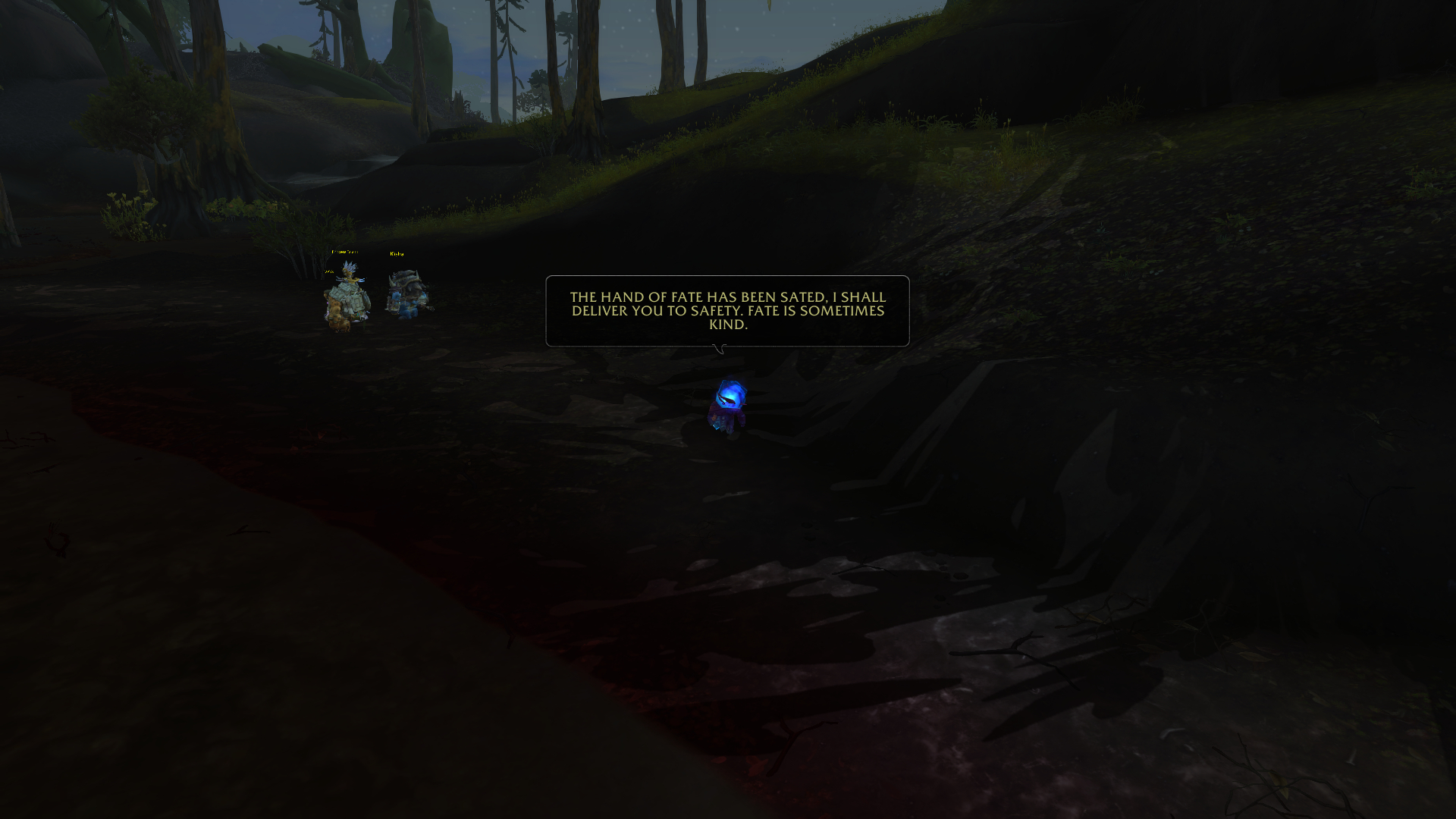 I found this a very striking picture to start off my post with today. I was planning to do a post on the FFXIVxMHW crossover event but that will be postponed untill tomorrow.
Some stuff at work has got me thinking about where I am today and how I've got there. We are finally finishing off a huge automation project that will probably take a lot of the pressure off our department and get people off edge. It was fun partaking in this project and it's so nice to finally see the fruits of everyone's labour. For me personally it gave me an opportunity to learn how to program a robot, even though I can only do simplistic stuff, and to see the enthusiasm of people when they realize what this project means to them. If I hadn't stuck around at my job this year I would've never had this opportunity. It must've been fate.
I can slowly feel the stress from work fading and it makes me more focused and happier when I'm at home. I'm also learning when I hit my wall in WoW after a week of expansion madness. I've been making small "quest logs" of my own in a notebook with all the stuff I want to do in game (and in real life) for the evening and I try to stick to it. So for today that meant I completed all my open emissary quests on my Rogue and finish off the Daelin's Fort questchain in Stormsong Valley. On the Horde side of the fence I've finished off the Krag'wa questchain in Nazmir and some Herbalism quests to start getting my two star skills. I try to keep my goals small and realistic and I try to not do too much in the way of WoW because I don't want to burn out like I did in Legion. For now my plan is to do a small bit everyday on my Rogue and Paladin and try to switch it up by either playing a bit of FFXIV, read a bit of my book or watch a show on Netflix. I'm not in the race for world firsts so I'm not in the race to gear up like mad.
Next to my gaming shenanigans I also want to pick up my courses in programming/IT again. I've been letting them fall to the wayside due to the stress at work and me just wanting to relax and sleep at home. Now that I have a bit more energy, and time, I want to see what I can learn and add to my skillset. Seeing as I'm 29 and my resumé isn't that impressive I need all the extra skills I can get these days. So next to building robots with Automation Anywhere I want to be able to show off that I understand databases aswell as basic webdesign. I'm not sure when or how this will come in handy but having a bit of knowledge about how things work will never hurt. And who knows, maybe I'll end up somewhere great because of it. And then I'll look back and say "it must've been fate".