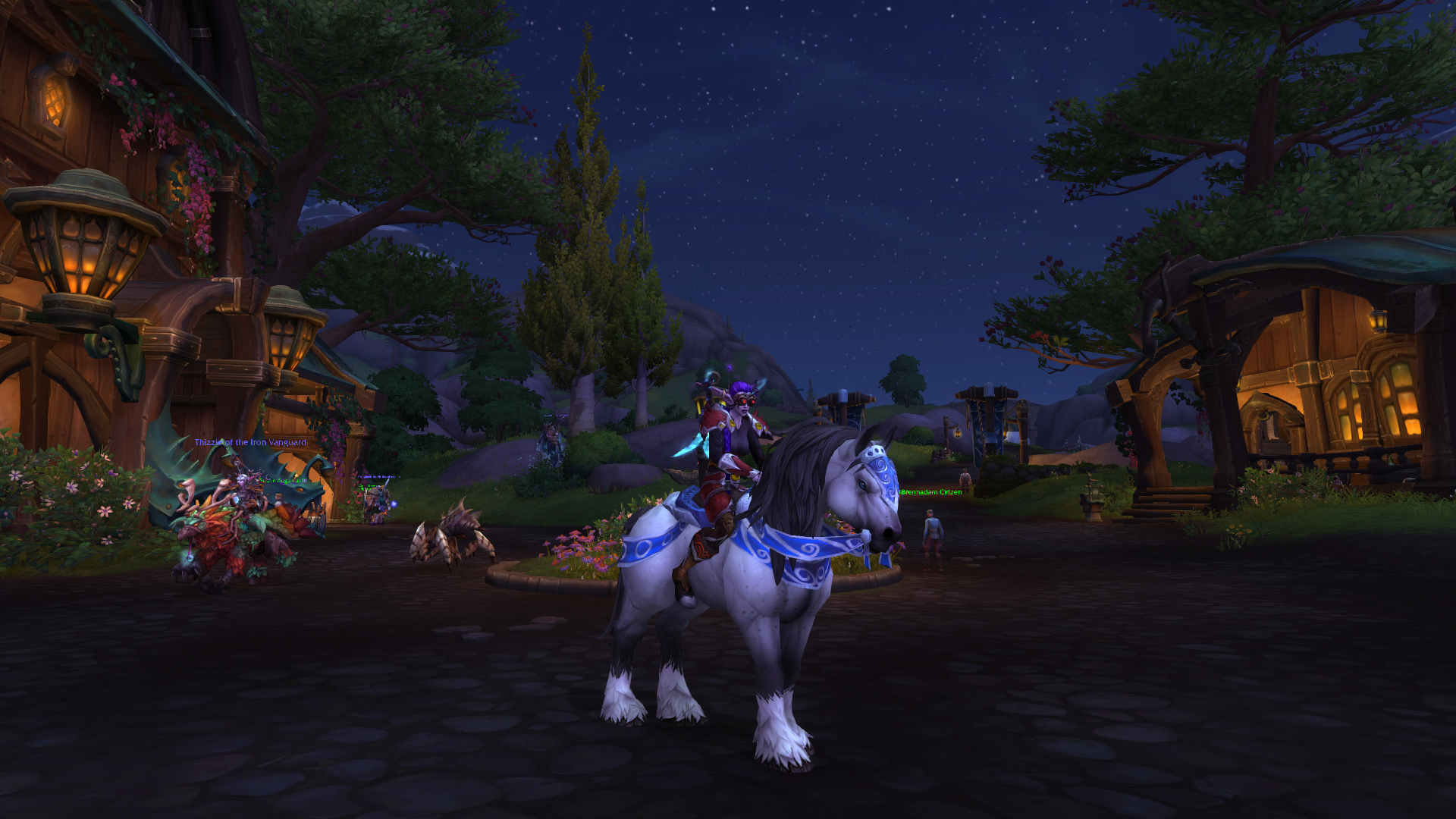 I've been dutifully slaving away at my reputations on my Rogue the past month and it has finally paid off. I'm now officially exalted with all the Island Reputations in Battle for Azeroth AND the 7th Legion. Which means I've unlocked all the magnificent horse mounts Alliance gets and the Dark Iron Dwarves as playable race.
The Dark Iron scenario was fun. I got sent to Blackrock Depths, Molten Core and Firelands and the story surrounding that was okay. I don't want to spoil much more than that because other people may still need to unlock this particular race. I also immediatly made a Dark Iron Shaman to play, although I don't think I will be leveling her anytime soon. It's nice to see she's there on my character list though. Even though I don't particularly enjoy the Dwarves as a race the Dark Irons are a bit more badass and thus I'm okay with leveling and playing one at some point in the future.
With these reputations maxed out I've been making a few big steps on my goals for this month. I only have the Tortollan Seeker and Champions of Azeroth reputations to go, for both I'm about 6000 reputation away from Exalted. Again I'm in no real rush to see this finished purely because getting those particular reputations to Exalted doesn't net anything extra. My Paladin is doing well. We've been slowly pushing our way through heroic Uldir and are now sitting at 5/8 bosses cleared. Zul proves to be a real pain in the ass though so hopefully we can get some progress on him next week. Other than that I've not really made major progress in WoW. I've been cutting down on the number of hours I play the game and instead am opting into reading more and watching shows on Netflix.
All in all I'm starting to notice that my interest in WoW in general is slowly starting to fade. I still play and I still raid but I notice that my interests are declining. Battle for Azeroth isn't as fun as expansion as Legion was with little to no incentive to level alts and no real endgame besides grinding Mythic+ and doing your Emissary quests. I've noticed that farming transmogs is being made difficult by the Legacy Loot mode system and farming anything else just takes up way too much time. Right now I'm mostly logging in to just get my Emissaries done and that's it. Maybe it's just a temporary slump untill I figure out what exactly it is I want to do in this game. Maybe it's a build up to a longer break where I step away from MMO's in general. I guess only time will tell.