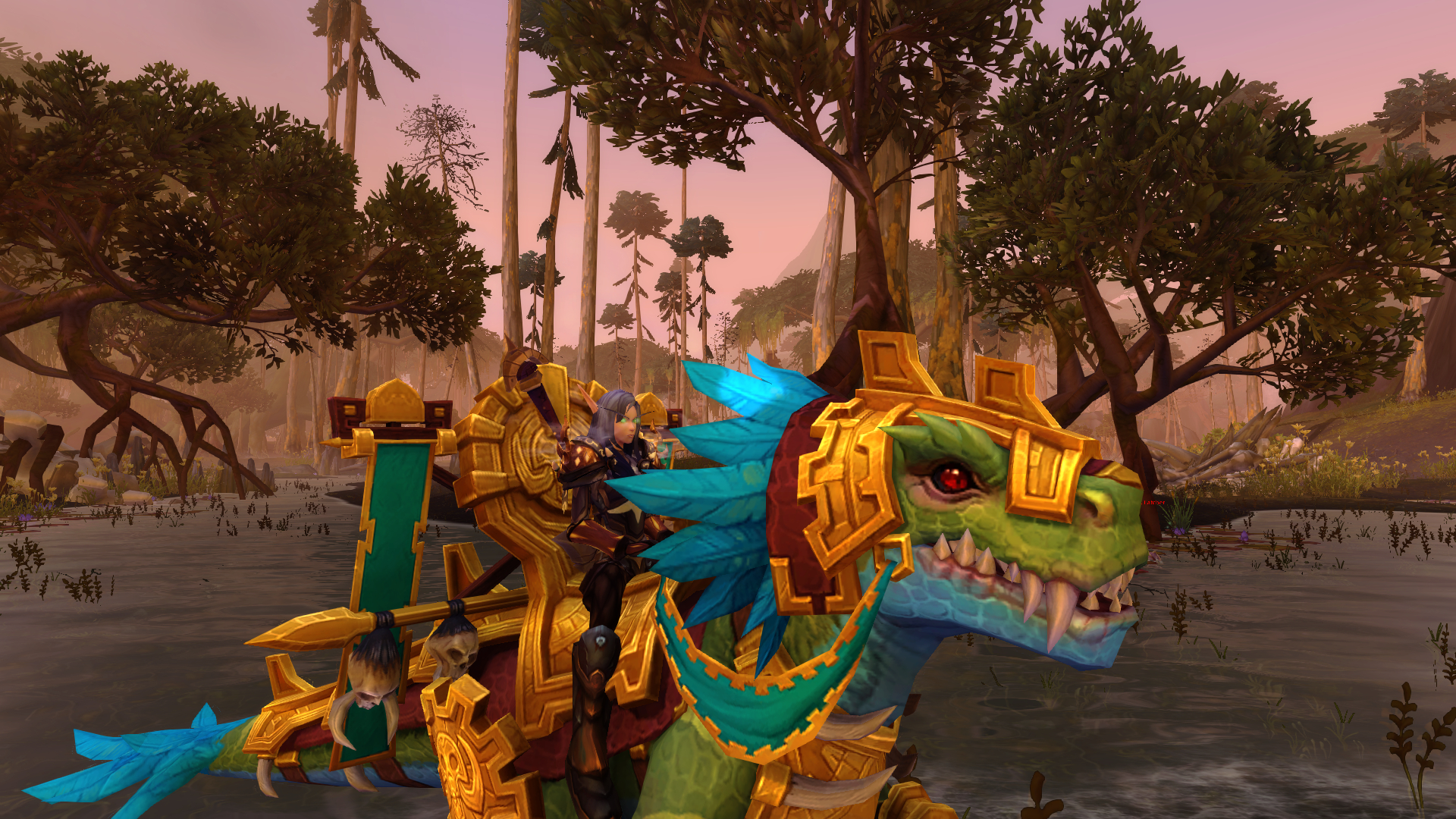 So I've spent more time on my Paladin than I thought I would today. I'm currently sitting at level 112 and am starting the first leg of the War Campaign from the Horde POV. Even though I stated I wouldn't want to play Horde as main I enjoy playing my Paladin much more than I do my Rogue. Maybe it's because I'm less squishy. Maybe it's because I know I will be going Tank when I hit max level and thus have no real queues to worry about. Seeing as trying to queue for dungeons on my Rogue has been an absolute nightmare and all my friends are over on Horde side, I feel the pull to main Horde after all much more now that the expansion has launched.
As I mentioned in my previous post I've started off in Nazmir. I picked this zone because it gave me the creeps when I did the War Campaign stuff on my Rogue and I figured I wanted to get this zone over with first so I would be done with that. I guess I grossly overestimated how creepy this zone actually is. Okay, the Blood Trolls ARE creepy but I've also seen some really pretty sceneries so far and I'm really in love with all of the dinosaurs that populate this zone. Plus the swamp vibe isn't that bad.
Story wise it can't really compete with Drustvar, which is hands down the best zone this expansion. As far as atmosphere goes it can't compete with Drustvar either. I'm probably fangirling like mad here but Drustvar was such a joy to quest through that I completely forgot time and didn't want to take a break untill I saw the story from start to end. I've not had that with any of the other zones yet and Nazmir is no exception. I do like encountering the Loas, I made contact with Bwonsamdi and Hi'reek and am now on my way to Torga, the turtle Loa.
I guess I need to be a bit careful though because I don't want to burn out on my Paladin like I did on my Rogue. I expect to swap between the characters as it suits me but I think I will be spending more time on my Paladin than on my Rogue as I reach 120 on her. Up untill then though I can enjoy the scenery. And the dinosaurs!