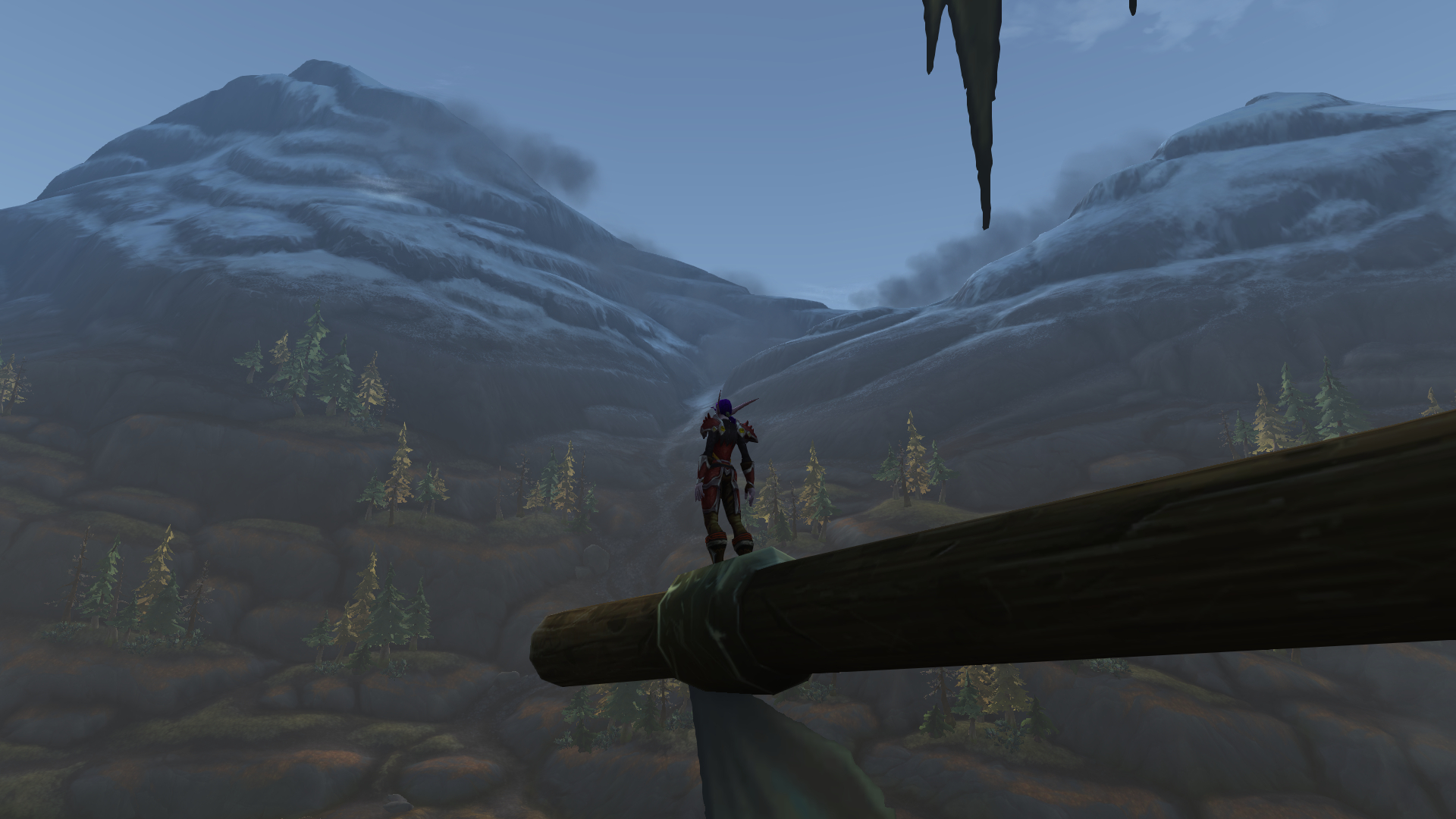 It's been a bit of an odd week for me. I found myself slipping back into casual raiding on my Paladin. At the same time I've been trying to take a bit more distance from WoW and immerse myself a bit more into FFXIV, single player games and making sure that I have a healthy sleep schedule. I'm aiming to be in bed by 23.00 every night except Saturday because obviously I have a bit more time to sleep in over the weekend and as far as things go I notice that It's having a good effect on my general mood.
The lack of clear focus in my MMO's has me reconsidering what I want to do in them for the rest of the year. In FFXIV I'm quite certain that it boils down to leveling as many classes as I can. I'm slowly bumping up my Black Mage, while also catching up on gear with my White Mage. Unlocking Heaven on High, the Stormblood version of Palace of the Dead, will help me a lot with my leveling ambitions and will provide me with decent weapons for all my jobs. Being able to tick of level 70 on my remaining jobs will be very satisfying and I'm not really looking into doing anything else there right now.
Well that's not completely true. I'm also busy unlocking any content that I may have missed from this patch and the last while supporting Doma with the rebuilding of the Enclave. Seeing that city grow and getting all the cutscenes has been very fun and satisfying. Plus it's a gil income that I can definitely use.
In WoW my focus is slowly shifting away from traditional progress (raids and dungeons) and more to personal progress. I'm working on getting the BfA reputations Exalted on my Rogue while also completing the Battle for Azeroth achievements that are easy to obtain. This means I'm wandering around the world a lot looking for items, treasure chests and creatures to kill. I'm also slowly picking up the transmog farm again and have been running the T11 and Wrath of the Lich King raids to complete or start working on transmog sets. This has led me to discover that the Legacy Loot rules are atrocious and I'd much rather Blizzard reimplement the old way of running outdated content with group loot and a need/greed system for when you buddy up. Nonetheless I've been able to obtain a complete T11 set on my Paladin and one of the pets from the Raiding with Leashes IV achievement. I've stated earlier that I want to make an effort to level up one of the Allied races but for now that's a weekend only project. I want to narrow my scope to my Paladin and Rogue mostly so that I don't get overwhelmed with content and to make sure that I don't spend too much time playing this game when I could be doing something else. This also means putting my Mythic+ ambitions on the backburner, but honestly with how the game plays right now I'm alright with that. Trying to get a weapon upgrade for my Protection spec has been atrocious and I'm not really content with the whole way Azerite Gear works either. So I don't want to put too much energy into it where I can use it on things that are more important.
In real life I've gotten some very good news from my job. Up untill now I've been working as a "temp". The rules are a bit confusing here in the Netherlands but it boils down to whether the company you work for wants to hire you on their own or via a temp agency. A lot of companies work with the latter because it's easier to fire people that way and because it's limited. You can only work a maximum of five years for a company via a temp agency after which you're usually dismissed and have to look for a new job. I'm in my third year right now and didn't have that much hopes on obtaining a normal contract but my boss surprised me last Friday with the announcement that they are working on it. This means a much better contract for me with a lot more vacation days that I have now (45 vs 20), a bonus that's decided on how much profit the company makes, an extra month of salary paid with a 1099 nec form generator. Seeing as my current temp contract runs until April 1st next year I'm hoping they'll transfer me then which would be perfect because it lines up with me moving to my new apartment around that time aswell.
All of this has inspired me to pick up the slack in other areas of my life. I'm eating more healthy (no more candies and crisps) and trying to be more active when it comes to exercising. I'm picking up the courses that I started ages ago again and I'm generally in a more stable and happy mood than I've been in a very long time. I'm also trying to be less chaotic at work with how I do my job and be a bit more organized in my private life aswell. I'm going out more and planning a lot of fun things for the coming few months. I'm not quite where I want to be yet, I'm still full focus on losing weight, but my life finally seems to come together slowly. I can't wait for 2019 and all the amazing things it will bring. I just need to make my own plans and stick to them and I'm positive that things will then work out in my favour.