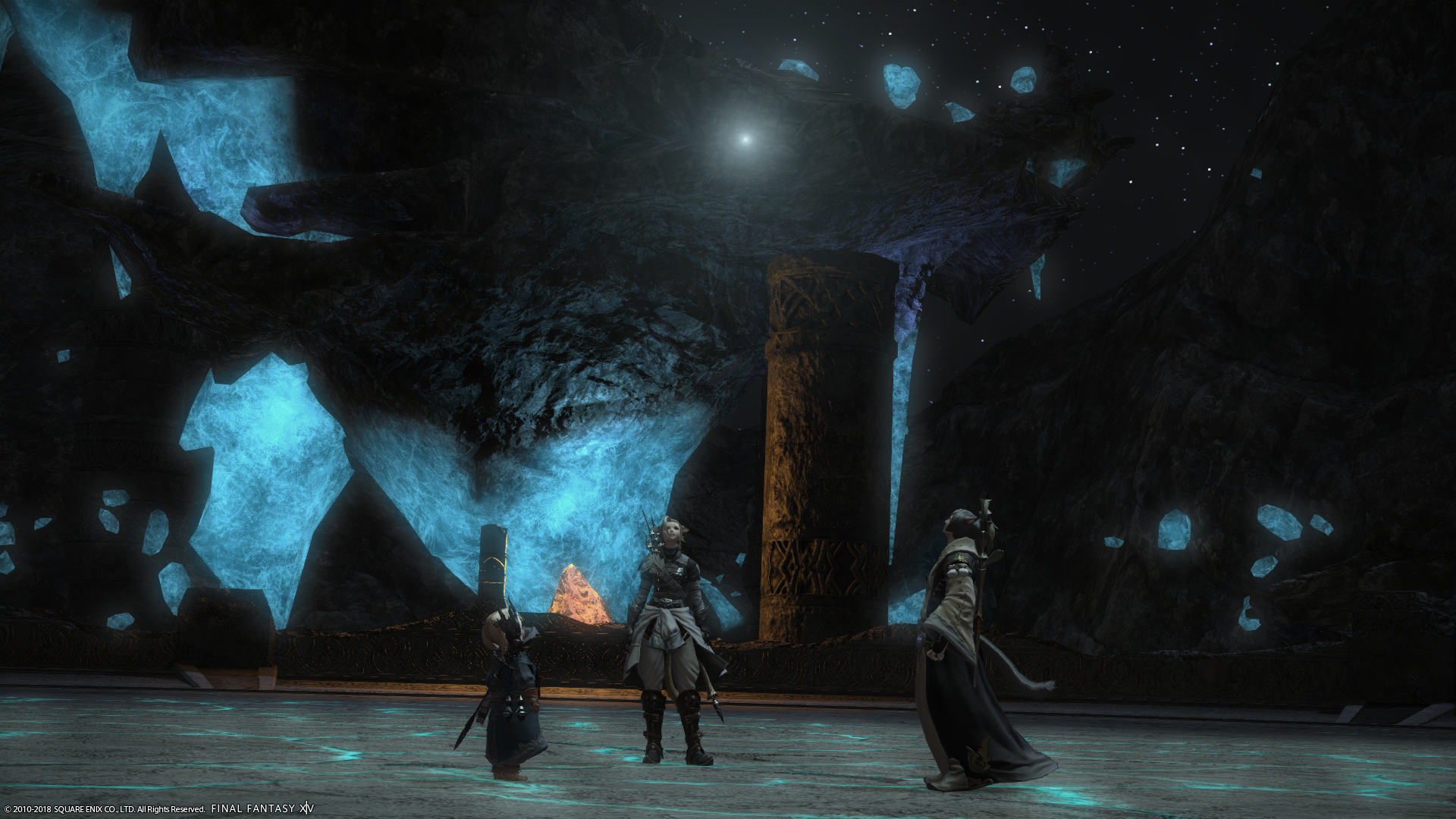 Above you can see a screenshot picturing the finish of the Black Mage campaign. I dinged level 70 on it last weekend and set about tackling the level 70 job quest as fast as I could. It was an interesting journey from level 50 to level 70 with me mostly finding out that I really dislike playing Black Mage and/or that I'm really bad at it. EIther way I'm happy to have tackled this particular job, mostly so I can stripe it off my "to do" list. It also netted me the Goddess of Magic title so there's that.
With WoW slowly dying down a few friends have come back to play FFXIV with me. This has caused me to deviate from my original plan of leveling my Dragoon after my Black Mage and instead has seen me picking up Paladin to level as next class so I can provide instant queues for the people I'm playing with. I'm actually rather enjoying the class, moreso than I thought I would and it enforces my general idea that tanks have the easiest job in this game. I could just pick up where I left off and even though I felt a bit clunky tanking my first few dungeons I could make mistakes without actually causing the party to wipe. Paladin changes significantly from level 50 onward, changes that are quite welcome for a class that was characterized as "123" class for most of 2.0. They've gotten a bit more AoE, a second combo and a few interesting cooldowns down the road. As of writing this post I'm sitting at level 57 and am hoping to achieve atleast level 60+ over the weekend. Some Palace of the Dead spam may be in order for that but honestly I don't mind running it that much. Roulettes still give a good chunk of experience and I may even dabble in the main scenario roulette again now that I actually have the time to run it.
All in all I'm on schedule to level my remaining battle jobs to 70 before year's end. I have a few long weekends in November and an entire week off in December to help me speed up this process. With only 6 jobs remaining I can feel the end coming in sight. With that I can finally purge my bags of all remaining sub level 70 gear and start slowly working on gearing up my jobs. I can also turn my attention to my remaining Gathering and Crafting jobs and slowly get them up to max level aswell. All in all my plans for FFXIV are big and I'm spending most of my time during the week playing the game, since there's not much else to do in the evenings anyway.