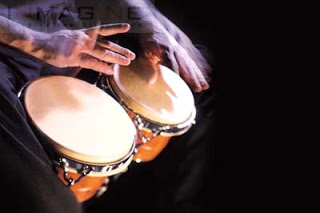 I'm trying to find a new rythm that works for me blogging wise. I've figured out that when I postpone my blogging to after dinner I'm often either too tired to blog or I'm being taken up by some sort of game that will last untill I go to bed… Prompting me to forget to blog again.
So today I've decided to take the 30 minute window I have untill dinner is ready to blog instead. Seeing as I type fast and I usually know what I want to blog about in advance this should give me plenty of time to put out a post AND make sense.
Evaluating August
First off I want to start with evaluating August as a gaming month for me. I have set some goals and I have attained a few of them:
Get rank 20 in Hearthstone. I did this one on two accounts actually. It's a quick and easy goal and I have to admit that it only took me one evening to do this.
Unlock first wing of Naxxramas in Hearthstone. I have defeated all the bosses by now and unlocked some really nice cards. The only thing left open is the Druid Class Challenge which I have some issues with figuring out.
Finish the Garrison campaign on my Priest (Sarelly) in WoW. I basically took one evening to just grind out all the quests that were still up in Tanaan. So an easy goal to attain.
Level my Draenor Hunter (Aylanna) to level 30. Again, I just put a nice relaxing evening of levelling in and was level 30 before I knew it. I think I'm actually sitting on level 35 right now, without putting in a lot of effort.
Finish World 1 in New Super Mario Bros. 2 for my 3DS. Did this one while travelling to a friend. It's fun to play on the road and I was done with the world before I knew it!
The goals I didn't attain:
All my FFXIV goals. I have barely played FFXIV the past month. I will probably set some new goals for this game, but not as many as in August.
My GW2 goals. The moment I got a job I completely stopped playing Guild Wars 2. There's just not enough hours in the day. I might pick this up when my schedule has a bit more room again.
Mickey's Castle of Illusion Act 2. Same story as GW2. Didn't look at it at all!
Level to 30 on Destiny. I haven't actually touched my PS4 at all in the past few weeks. I feel so sad! But time is money and all that stuff. Just didn't really have the time or energy to work on Destiny on top of everything else really.
Project Heroes
I really want to prioritize this project in September. I want to finish up my 100 games on Valla (I'm somewhere around 15 at the moment) and pick up a new champion to master. It will probably be Kharazim, but I'm not 100% sure. For now I will probably make friday night my Heroes night since I have other obligations during the other evenings of the week. Other than that I foresee my schedule getting a bit more room the coming few weeks so I will have a bit more time to play Heroes overall.
Blogging involvement
Another thing I want to try to do is read more blogs. I've really only got 3 on my Feedly at the moment and click on a few posts here and there that interest me, but I would like to get more involved into the blog-o-sphere. There are a fantastic bunch of people involved there and I would really like to be a part of it more than I have been so far. So I will probably be more active on Anook, Twitter and Player.me
As for now I'm wiping my to-do list clean and starting over for September. On which I will post more tomorrow.