I figured it was time to throw a new theme on my blog. The one I had was nice but it didn't really give me many options in relation to the header and for some weird reason it wouldn't let me choose where to place images in my posts. This is reflected by the fact that everything that wasn't a fullscreen sized screenshot just defaulted to the left, something that annoyed me very much. So now I have a fancy new theme with a fancy picture of my FFXIV character at the top (I really love that screenshot of her) and I'm hoping I can take my blog in a more active direction with this. I also really want to start posting more screenshots on here, especially now that I'm getting a new PC on Thursday… I should be able to snap some pretty pictures.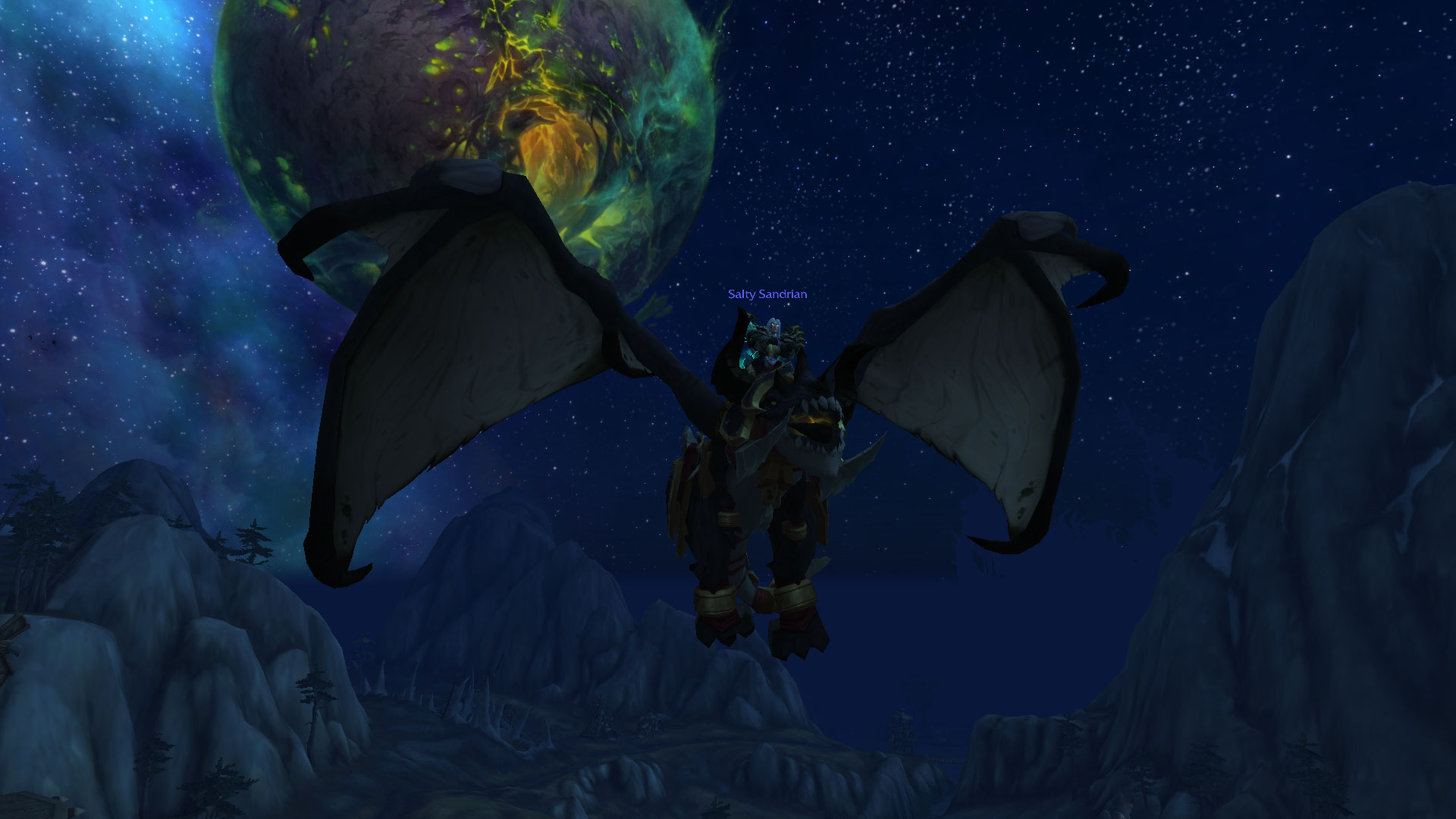 I've been trying to make notes in my planner every day with the activities I've done for the day. Be it gaming related stuff, reading, watching TV or simply just sleeping a lot. I do this so I can have a look of all the stuff I actually do during the week and what are really bad days for me to plan things because I know I will be super sleepy or unmotivated to do things. So far I've been making some progress in various areas when it comes to games, reading and watching shows.
I've done the entirety of Tomb of Sargeras in Looking for Raid in WoW on Sunday on my Warrior. Kil'jaeden wiped our group three times before we got to finish him off and I was rewarded with the epic cutscene where Illidan basically transports Argus to Azeroth, or was it the other way around? I've also dabbled in Antorus but I feel like I should finish off the story on Argus before I move on in that raid. It would probably make more sense to do that so I'm hoping I can stick to that plan. I've also been doing my Honor dailies every day. This has accumulated in me only needing 2 more ranks until I hit Prestige rank 2 and finally unlock that damn skin for my weapons. Especially the Prot Warrior skin is cool for PVP so I definately want to unlock it as soon as possible.
I've not really touched my Paladin yet this month, focusing completely on my Warrior for the time being. This is also due to time restraints and the fact that I've been taking care of a lot of IRL stuff instead of gaming.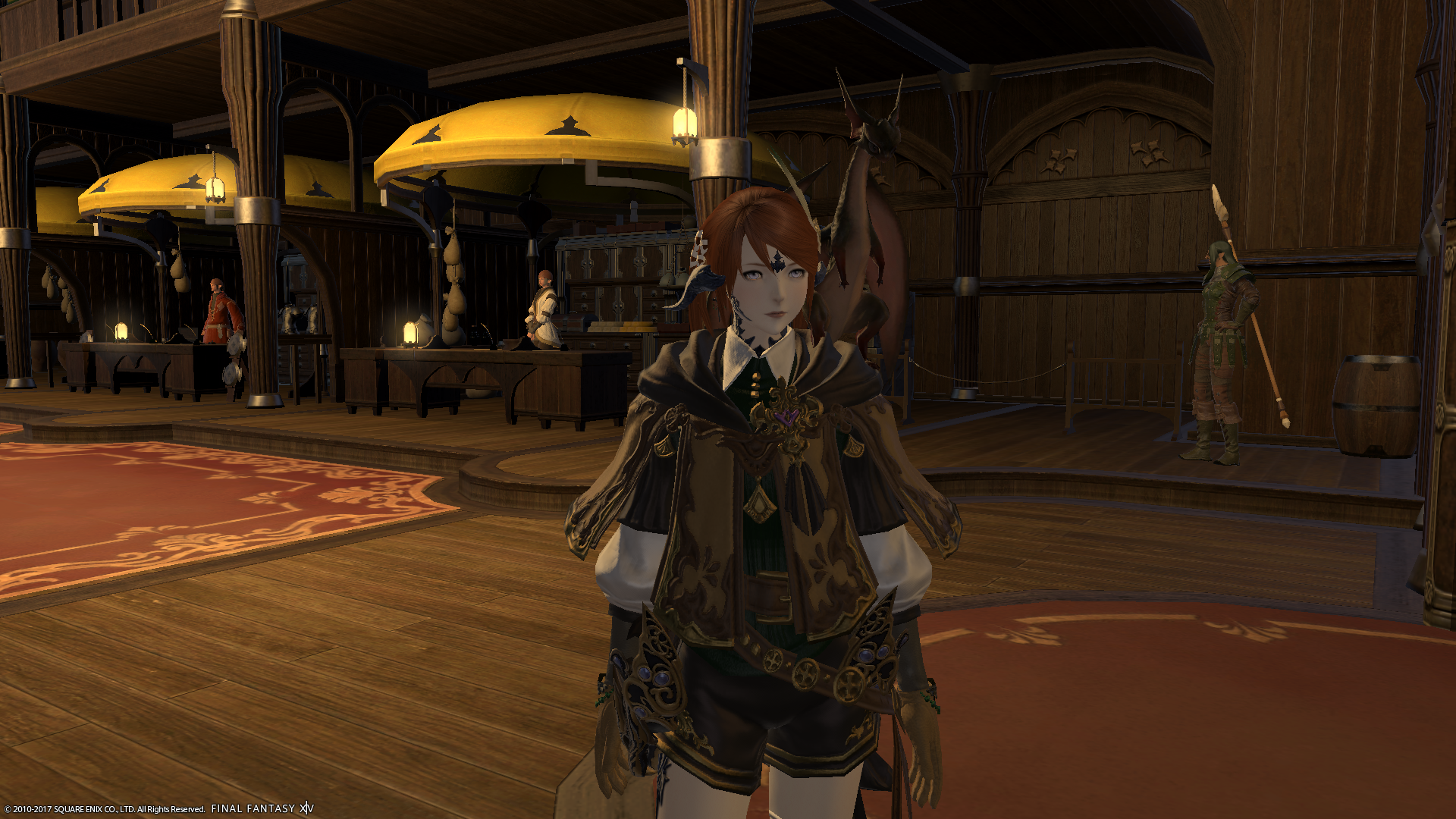 In FFXIV I took to finishing the Heavensturn event. It's a cute little quest and on my alt (pictured above) it's the fifth consecutive Heavensturn I've participated in. I was a little disappointed with the rewards this year, two dog helmets and a stuffed dog housing items, but the quest was short and charming and a little perverted as usual. I've ressed a few people doing the Mochi Pounding FATE who didn't figure out fast enough what they were supposed to be doing so there's that. I've also dinged my Botanist level 70 earlier and am slowly working my way through the 61-70 part on Miner. After that I guess I'll have to figure out what the best way to earn Yellow Scrips is so I can atleast replace my main hand weapons with more decent ones than I have right now. All in all I'm enjoying a leasurely pace in FFXIV and it's suiting me well. I get to make up my own little goals and work towards them and this is something that makes me extremely happy.
As for other things. I've watched a few more episodes of "Lie to Me" and have finished season two which leaves me with only season three left. I also got some time into watching Black Mirror. Even though I enjoy the episodes and they get me thinking about stuff I've noticed it's not really the show you want to watch when you're already in a negative mood, something I had a little exchange on Twitter about with Jaedia. So instead I'm focusing on watching Lie to Me and reading "The Wise Man's Fear". I'm already halfway through that book aswell. As it stands right now my e-reader is my faithful companion to and from work every day and it's astounding how much reading you can get done in about 15 minutes time. The story is still gripping me and I'm severely disappointed that the third book is taking so long to come out. Then again I'm also still waiting on the sixth book of A Song of Ice and Fire so meh. If all else fails I can fall back to the Gentleman Thieves series which I enjoy a lot aswell.
I also managed to grind out the remaining rewards of the Winter's Veil event in Heroes of the Storm yesterday evening. Inviting a friend and just battling the AI on Beginner level was something I really needed. It makes the game light and easy and you can try your hand at champions you've never played before to see how their kit works and how they handle in general. I played a few games as Sylvanas, Zagara and Li Ming. Mostly to get the level ups but also because of quests and, in Li Ming's case, because I really enjoy playing the character. This resulted in me going to bed a bit later than I had planned but atleast I had a fun evening.
Even though I've had an absolutely terrible day at work I feel happy to come on to this blog and write about gaming related stuff. It helps me take my mind off things, even though I technically don't have anything interesting to say and most of my posts seem like rambling. I just don't want to have a constant negative mood and writing always helps. I really hope I can take more screenshots from now on and tell more stories as to why and how they were taken. It's just a real shame I can't take screenshots on my 3DS since it seems to be my favoured system to play on outside of my PC. I'm really deep into Yo-Kai Watch and am enjoying it way more than I thought I would. I may actually finish it before the month is over… But that is something for another post.